VB holds at #4 NJCAA team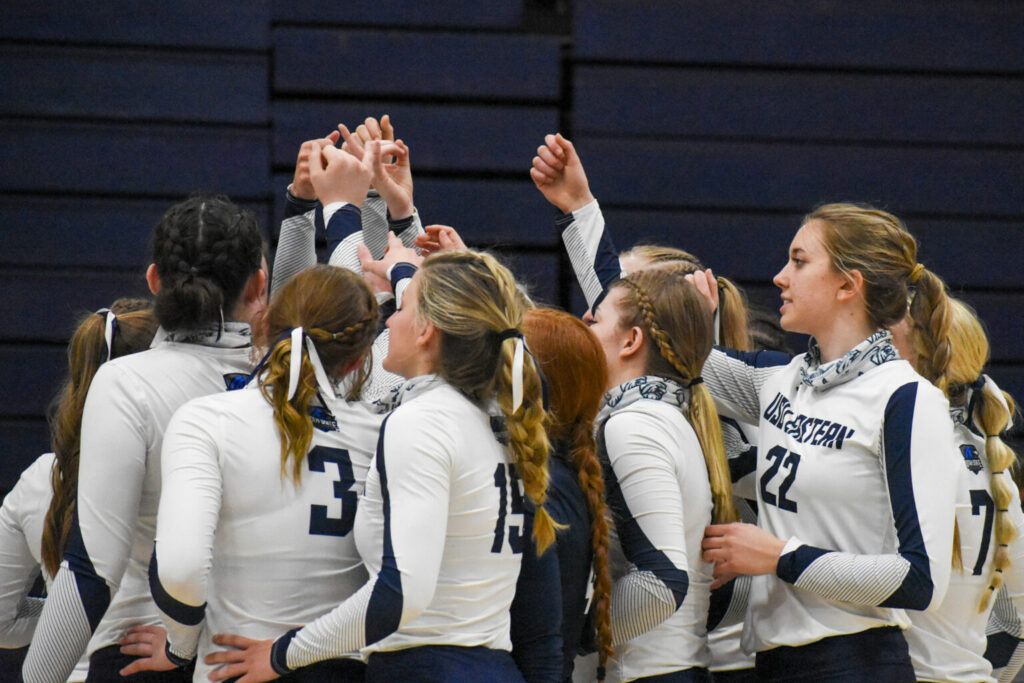 In celebration of its national ranking, Utah State Eastern's Volleyball team joined Price city's St. Patricks Day Parade March 20 to celebrate the most successful team in the history of the school. Dressed in green, they marched in the parade for the first time in two years. At this time last year, the team was sent home due to the world-wide pandemic. Sophomore Avery Best said, "We are back and better than ever, it was exciting getting out and once again having the opportunity to celebrate with each other safely."
The camaraderie of the entire community showed as everyone came out in celebration and support of those that marched. People lined the streets, unified in some sort of green to celebrate the holiday. Men dyed their beards green, others sported their best green wardrobe and others even made signs. No pinching this year!
The entire athletic department marched together with excitement, waving to family, friends and community members. Camber Dodson said, "The parade was so much fun, we weren't really able to see the many smiling faces lining the street underneath the masks, but it was fun seeing such a huge community rallying together."
The Eagles not only marched in the parade, but had an exciting two weeks of competition. They defeated College of Southern Nevada with a score of 3-2, Salt Lake Community College with a score of 3-0, and College of Southern Idaho with a score of 3-1. The Eagles faced off against Snow on the Badgers home court this time and lost with a close score of 3-2. This means that both schools won once on their home court. The Eagles played their longest and most competitive set of the year against Snow winning 33-31.
The Eagles are competing against Colorado Northwestern Community College on Friday, March 26, 2021, for their last and final conference game. Tune in through Blue Frame in support of the Eagles and for sophomore night.
Alyssa Simmons said, "We have had a great pre-season and a great conference, willingly facing up against the toughest teams in the nation. We never were scared, just excited to see what we could do together and how we could compliment each other. We are excited for sophomore night and to finish season this week. It is an exciting time."
Sunny Perry said, "We have found success being ranked fourth in the nation right now, but it is not over. We come in everyday to practice, games, etc. to get better because every team is hungry to win. We haven't even reached our potential together, so if we keep working, play together, and enjoy the time we have together we will be the dangerous team others fear now and as we face them during the conference tournament."
Coach Nesreen Iskandrani said, "This is it, this is the time we get to prove ourselves. These girls are excited to show the community what being an Eagle means to them and I am excited to see them push the limits and fly."
Wrapping up these last few weeks, the Eagles played 25 games and won 21. They also have had Emma Ricks, Rachel West and Lindsey Otero named SWAC player of the week. They continue to beat school records and they have led the nation in blocks, kills, and assists. These girls are excited to take it to the next level, and are hungry for what is coming next, the conference tournament.