Theatre: adjunct instructor charged at Utah Valley University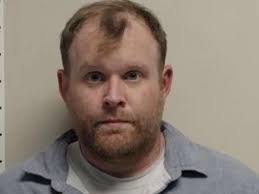 A Utah Valley University adjunct professor and former theatre adjunct director at Utah State University Eastern was charged on March 19 on suspicion of two counts of voyeurism, a class A misdemeanor and 10 counts of electronic harassment, a class C misdemeanor.
Jarom Christopher Brown, 37, of Orem, directed three plays on the Price campus during the past six years including "Is He Dead," "Hamlet" and "Merchant of Vegas."
According to The Eagle website, he is a native of California and was an adjunct at Weber State University as well. He holds degrees from Dixie, UVU and William and Mary.
Brown stepped down from his position at UVU. The investigation into claims of electronic communication harassment began in February, according to the probable cause statement by the woman filing the complaint.