CSI and CSN take on Eastern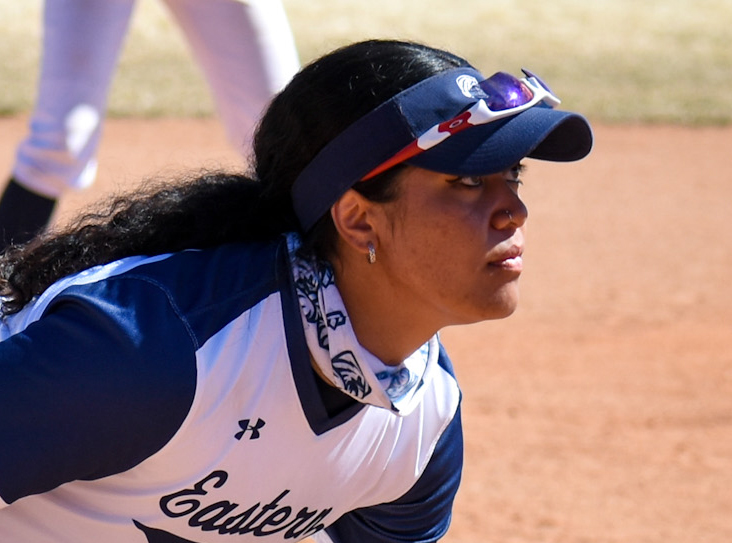 Utah State Eastern Eagles played two tough series against two good teams the past few weeks. The Eagles took on the Coyotes of Southern Nevada in Henderson, Nevada, and the Golden Eagles of College of Southern Idaho at home. USU Eastern battled tough in both series, emerging victorious in two of the eight games.
CSN
Eastern travelled to Nevada to battle CSN where they made every game close, emerging victorious in game two of the four-game series, 6-4. The Lady Eagles tallied 33 hits against the Coyotes, while Nyah DeRyke, Emma Marchant and Madie Luck had strong outings in the circle. Eastern had a little trouble putting the ball in play with runners in scoring position.
"We left too many runners on. Our pitchers got better as the game[s] went on and the hitters needed to match it. We need to make the routine plays that are given to us, but we put up a good fight," said head coach Shelby Shurtliff.
These struggles hurt the Eagles as they dropped three close games to the Coyotes: 6-5, 11-3, and 5-4.
CSI
The Eagles returned home to face CSI. USU Eastern played tough against the Golden Eagles of CSI, holding leads in all four games. They were able to hold the lead in game two as Emma Marchant threw an incredible game from the circle for the Eagles, defeating the Golden Eagles 7-3.
Unfortunately, USU Eastern gave up late leads in the other three games, all of which happened in the sixth inning or later.
"We need to come through in the seventh when we have as big of leads as we did," Coach Shurtliff said. The Eagles fell to CSI 10-2, 7-6, and 5-4.
Eastern learned great lessons from the past two tough series. Freshman Tanzie Gasu gave great insight into the team's mindset, saying, "We gave CSI a run for their money this whole weekend. I feel like we are getting better and better with every game that we play as we get further into the season and I can't wait to see what we can do when we become consistent throughout the whole game. We managed to secure one game against CSI, which is lucky, but it also left us very hungry for our games against Snow College this weekend!"
The Eagles play host to the Badgers of Snow College in their second, four-game series of the season. Games start April 9-10 at 1 p.m. and 3 p.m. at the Carbon County softball complex in Fairgrounds Road.