Eagles pick up win, look towards tournament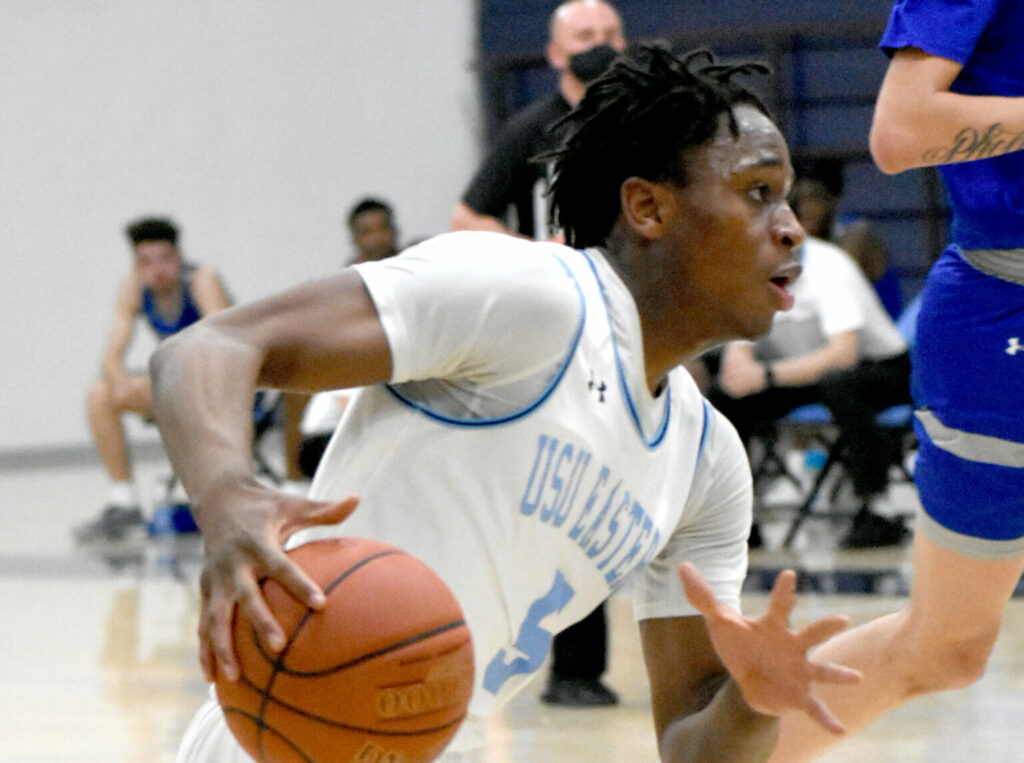 Utah State University Eastern's basketball team finished conference play with an 82-67 win over a familiar foe, College of Southern Nevada. Despite its weak three-point shooting, the Eagles won by scoring in other ways, such as driving to the basket, rebounding and cutting for two. The win helps build the Eagles performance as they prepare for the Region 18 tournament April 8-10.
The Eagles proved to be too much for the Coyotes March 30. However, the game started in favor of CSN, who led the game, 15-8. USUE kept it close and cut into the lead after two back-to-back threes by Donaval Avila. The first half was an offensive shootout, one possession the Coyotes would hit a three, the next a quick two for the Eagles. This back-and-forth went on the entire half, and at the end of it, the Eagles were down 42-41.
The second half was a different story. USUE defense must have made a few halftime adjustments because the defense showed out in the second half. The Eagles defense forced the Coyotes into tough shots by extending out on shooters, applying pressure, and the 2-3 zone proved to be too much for the Coyotes. This gave the Eagles simple looks on the other end, and the Eagles took advantage and took the lead. The Eagles went on a 14-2 run to start the second half. The Eagles adjustments paid off when they led by as many as 15 points with 12 minutes to go.
After the run, the Coyotes showed some fight and cut the lead down to eight. The Coyotes offense would continue to struggle and after a Jessie White three to put the Eagles up 15, the game was soon out of reach.
Coach Bill Evans's 2-3 defense gave the Eagles many opportunities to get the win. "You have to get out in transition against good teams; you can't stay in the half-court and just grind it out every possession," said Evans to KOAL radio after the game. The Eagles would win and pick up their 13th win of the season and finish 4th in conference play. Donaval Avila led all Eagles in scoring off the bench with 19. Jesse White was great defensively who finished the game with four steals.
The Eagles ended their season and look forward to the Region 18 Tournament. Evans discussed the importance of momentum going into the conference. "You always want to go into the conference tournament with a win, it's really hard to beat someone four times."