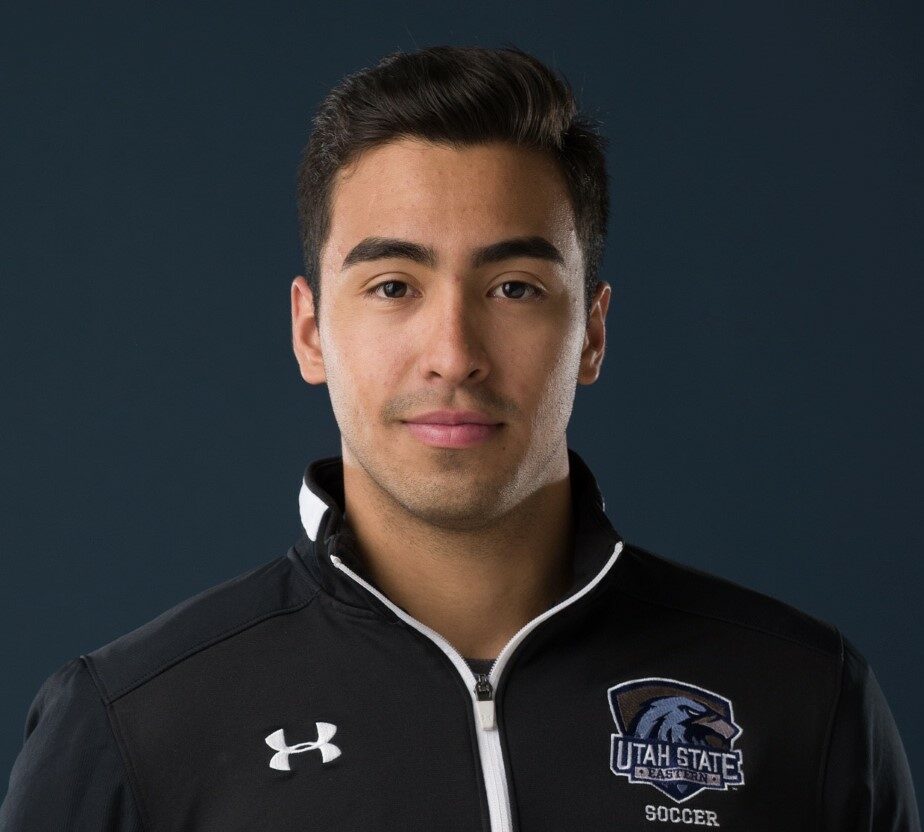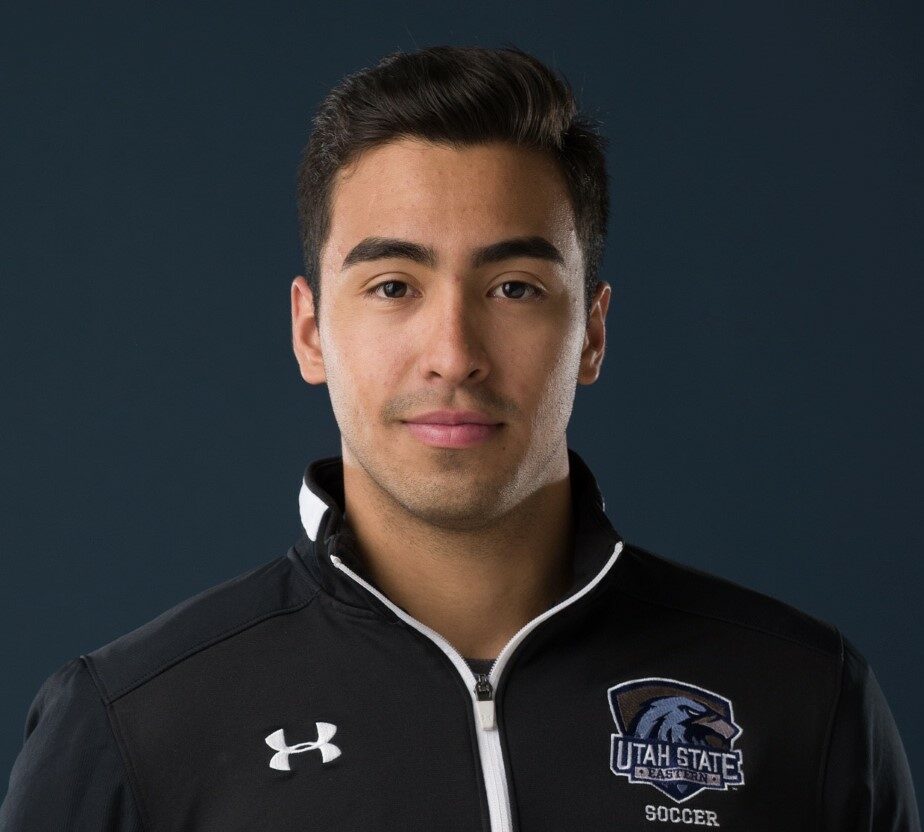 Enjoying the adrenaline of trying new experiences and thriving for anything outdoors best describes 22-year-old David Novoa, assistant men's soccer coach for Utah State University Eastern. Novoa was born in Colombia and moved to the states when he was 15-years-old. Majoring in psychology, he plans on applying for dental school in fall 2021.
His passion for adventure is endless along with his desire to coach. "Helping individuals achieve their full potential and being a tool to help perceive their goals has given me a notion of finding myself and helping myself."
As Novoa strives to be an inspiration to his players, he reflects on one of the many reasons he endeavors to do so. "I look up to my two grandmas. Facing difficulties at a young age, both had to raise families on their own and worked hard to push their kids to receive opportunities. I was able to see how powerful these women are."
These great influences have Novoa always seeking for moments to help others receive opportunity and reach their full potential.
The biggest factor to the success of his coaching is the ability he has to relate to his players. "Being a student just as they are, I try to be the best example. I know my players are going to be watching the person that is teaching them."
Along with being an example, Novoa aims to gain trust and respect from all his athletes.
"In leadership, there are no words more important than trust" -Mike Krzyzewski
Novoa said, "There is more value on the field when trust is involved." Trust is a key aspect in the game.
A lack of trust can disrupt the team's focus, decrease performance and contribute to the loss of a player's confidence in the team, the coach, and one another.
Novoa strengthens his team by building team activities, chemistry and coming up with an environment filled with positivity on and off the field.