USU Eastern volleyball falls to Blinn, plays in seventh-place game Saturday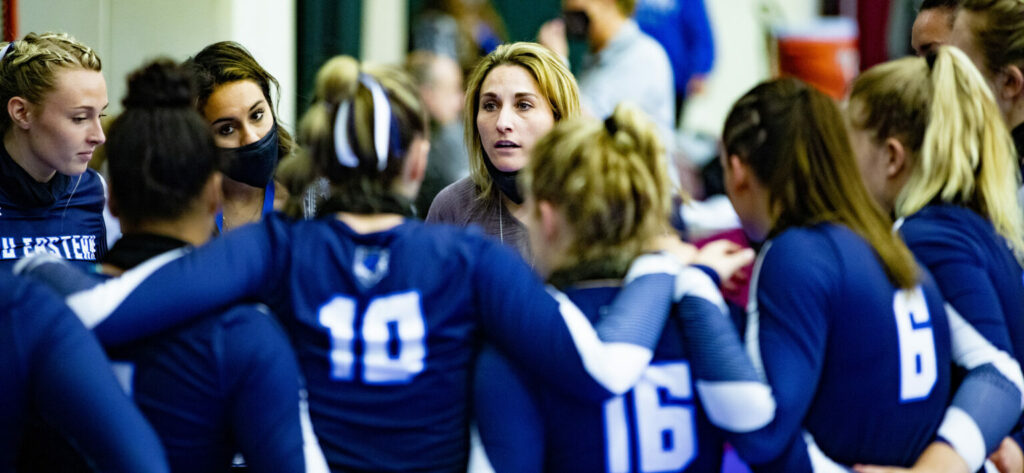 West Plains, MO – The Utah State University Eastern volleyball team split the first two sets before falling in four Friday in the NJCAA National Tournament consolation bracket.
Let by the hitting of Jayde Shelton (22 kills, .524 hitting percentage), Blinn College took the first set 25-21. The Eagles bounced back in a big way taking set two 25-14.
"We played very well in that second se, said Coach Danielle Jensen. "We hit the ball well and our block was strong. We were rolling."
Avery Best started the rally as server and placed the ball well. She led her team with 25 assists.
Sets 3 and 4 both went to Blinn, 25-18 and 25-22, but not without controversy. Near the end of the fourth set, the officiating crew stopped the match for 18 straight minutes trying to identify discrepancies in the score, eventually awarding a point to USU Eastern.
"You have to put those distractions aside and just dig in," said Jensen. "We were not able to pull out the set."
The Eagles hit .267 for the match and finished with 57 kills, 50 assists and 61 digs. Rachel West led USU Eastern with 13 kills and Alyssa Simmons led the team with 16 digs.
The Eagles season finale will come Saturday at 10:30 a.m. Mountain Time in the seventh-place game in the tournament.
Jensen said the experience in West Plains has been nothing short of amazing.
"This whole community has welcomed us with open arms," said Jensen. "It has been an unforgettable time and we cannot thank those who organized this tournament, supported our team and our host family enough."