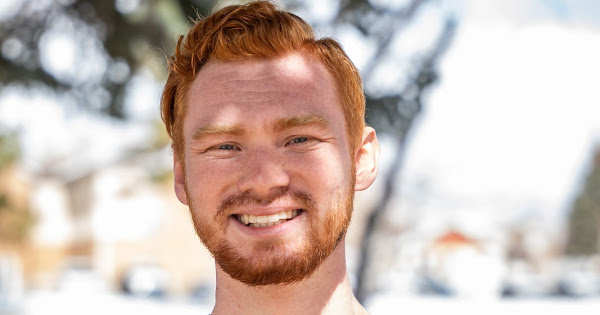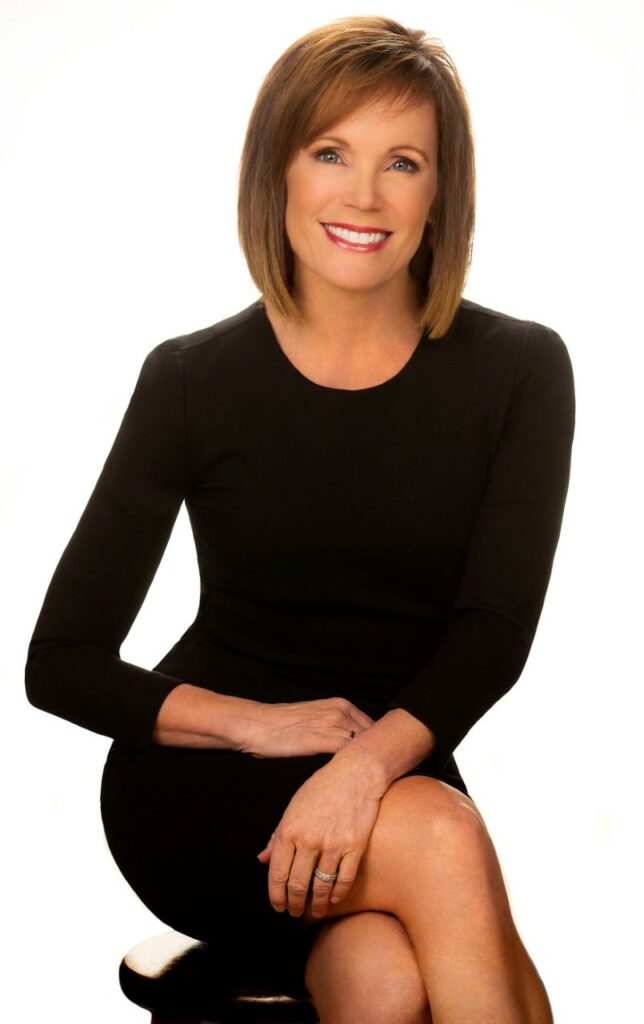 KSL's Deanie Wimmer keynotes Utah State University's 83rd commencement with student body president, valedictorian and salutatorian adding comments to the ceremonies at 10 a.m. and 1 p.m. on April 24.
Wimmer moved up the ranks in the KSL 5 newsroom as weekend anchor, political reporter, general assignment reporter, and producer. She was born and raised in Salt Lake City and began her broadcasting career at KSL Television as a University of Utah intern.
Education has always been important to Wimmer. She earned her master's degree in political communication and bachelor's degree in communication from the U of U. She attended a fellows program on education and journalism through the University of Washington.
Wimmer won a Lifetime Achievement Silver Circle Award from the National Academy of Television Arts and Sciences Rocky Mountain Chapter. She also won regional Emmy Awards for education and child safety reporting.
The National Association of Broadcasters awarded KSL and Deanie Today with its highest award, the Education Foundation Service to America, for the Read Today Literacy program.
And she recently had the "bucket list" opportunity to interview President Barack Obama and members of his cabinet at the White House.
In her free time, she loves recreating in Utah's mountains. She is often trail running, mountain biking, hiking, Alpine skiing and skate skiing. She's an avid reader. Her favorite thing is to spend time with family. She's married to Phil Kirk, who works in law enforcement. They live with their two boys in Park City.
President Sione Siaki
Addressing the students at 10 a.m. is Utah State University Eastern Student Body President Sione Siaki, a proud first-generation Tongan-American. He is pursuing a degree in sociology, with an emphasis in criminal justice and a minor in English.
Siaki hopes to continue to work in community and civic engagement, after having gained valuable leadership experience under organizations such as the USU Eastern Serving Utah Network, the Utah System of Higher Education, the Utah Pacific Islander Civic Engagement Coalition and the Lieutenant Governor's Commission on Service & Volunteerism.
As president, Siaki aspired to foster an environment of equity, inclusion and transparency at USU Eastern, with a goal of addressing structural barriers and advocating to establish institutional change.
During this unprecedented and challenging school year, he had the chance to collaborate with respective leaders, representatives and professionals in effort to close opportunity and achievement gaps for underrepresented students throughout the state of Utah. He hopes to have more opportunities to create positive, lasting and effective change within our communities.
Valedictorian Adam Memmott
Valedictorian for the class of 2021 is James Adam Memmott, a SUN Center student Leader and former USU Eastern student advocate. He will speak at 1 p.m. during the commencement.
Born and raised in Magna, Utah, he graduated from Cyprus High School and is the son of Christopher and Nicol Zambos. Uncertain of his future and without money or the drive to attend college, he decided to work full-time for a year at The Grand America Hotel where he found an appetite for helping others.
Using the money he earned, he decided to pursue psychology to better his understanding of others and immediately felt at home at USU Eastern. Serving as a leader for the past two years, Memmott strived to amplify each student's voice on campus.
He is grateful for the opportunities USU Eastern gave him as he's played a major role in bettering the food quality on campus and fought for a new gymnasium for students. He plans to pursue his bachelor's degree in psychology and aspires to bring his knowledge of behavior and the mind to assist businesses throughout the world.
Salutatorian Marissa Cribbs
Salutatorian for the class of 2021 is Marissa Cribbs who grew up in Las Vegas, Nevada and graduated from Palo Verde High School. The daughter of Andrea and Jason Cribbs, she is graduating with her associate of science degree and plans to pursue a degree in nursing.
Involved in many aspects on campus, she played two years of soccer for Eastern and is a resident adviser for Aaron Jones. She was named the 2020-2021 Miss USU Eastern. Her platform was, "Title IX: Our Line of Defense," where she worked to bring awareness and prevention for sexual misconduct on college campuses. She enjoys both vocal and instrumental music, playing the piano and ukulele plus sings.
She loved her time at USU Eastern and grateful for the opportunities it gave her to meet new people and grow as a person.
Carson Enlow, Halmandaris Award
The prestigious-annual award is presented to Carson Enlow who grew up in Davis County, Utah. She was 12 when her mom first volunteered for a humanitarian mission with Operation Smile in China and continued humanitarian missions to Russia, India and Israel. Enlow helped with fundraising for her mother's missions and these experiences launched her love of volunteering and helping others.
She followed in her mother's footsteps and volunteered for humanitarian missions in the Blackfoot Indian Reservation and underprivileged areas in Denver, Colorado, with Youth Works plus volunteered at the Utah Food Bank. She also raised funds for Safe Harbor in Davis County. Her most meaningful volunteering effort was with her USU Eastern Dance Team who raised funds to support of a young dance student with terminal cancer.
Carson is looking forward to spending this summer in Mexico on a humanitarian mission teaching children English. Carson said, I am proud to have been part of the USU Eastern student body and the USU Eastern Dance Team. She is truly honored to receive the Val J. Halamandaris Award.
Two hundred and 20 associate degrees will be awarded during the 83rd annual commencement as well as 39 bachelor's degrees, 98 certificate of completions and 13 master's degrees will be awarded during the two ceremonies.