Miss USU Eastern April 23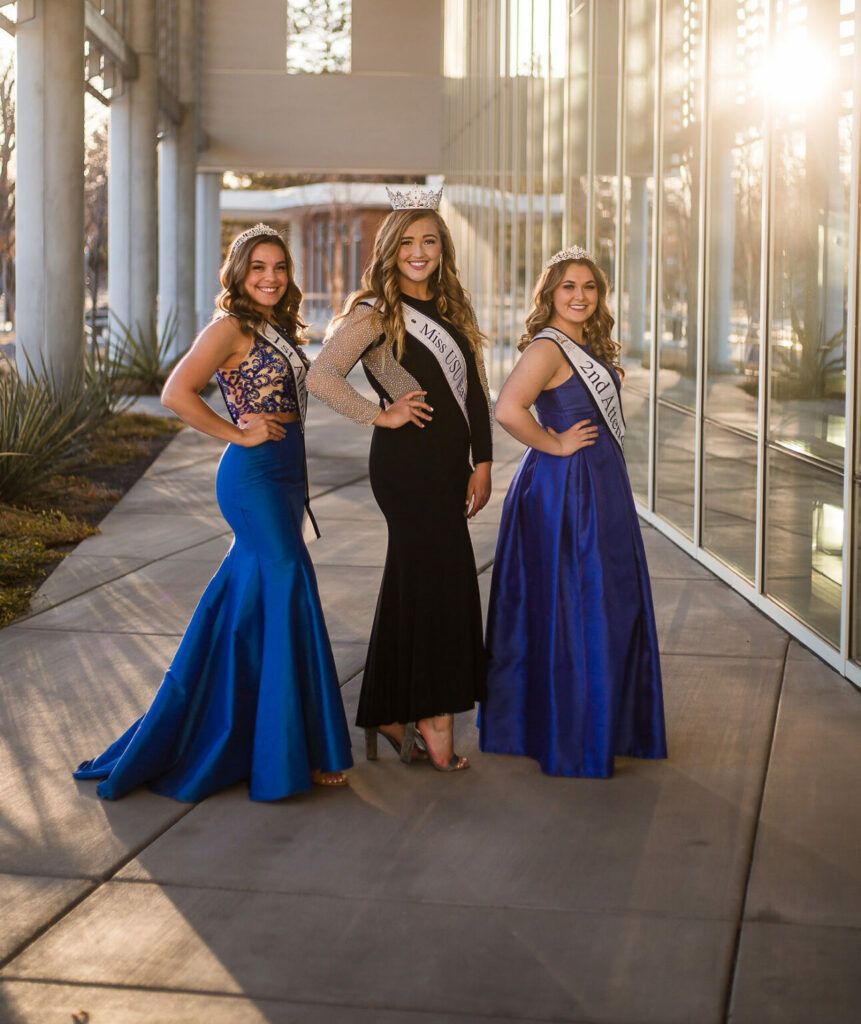 A new Miss USU Eastern will be crowned on April 23. The pageant starts at 7 p.m. in the Geary Events Center with tickets free. A 100-person limit is in the Geary with six contestants competing for the title.
Those competing include Jaelen Grove from Ontario, Oregon; Brooklyn Booth, West Jordan, Utah; Haylee Lamb, Riverton, Utah; Grace Callister, Blackfoot, Idaho; Caitlin Campbell, Fresno, California; and Madison Burrola, Price, Utah.
Marissa Cribbs, from Las Vegas, Nevada, was crowned Miss USU Eastern 2020-2021 and will be crowning the new Miss USU Eastern. Burrola was awarded first attendant and Hailee Pett, from Kaysville, Utah, was awarded second attendant at last year's pageant.
Cribbs shared, "This year has been full of surprises, but I have loved every second of it. I wasn't able to do everything I wanted, due to the COVID-19 pandemic. The support from the school and community has been amazing. I have loved serving as Miss USU Eastern 2020-2021."
Last year Miss USU Eastern was moved to a virtual pageant a few days before the competition date.
"The virtual pageant was a bit hard to adapt to. It was a very quick change from preparing for an in person pageant. Under the circumstances, this was the best option. I am glad we were able to do some sort of pageant. This year, our pageant is in person," Cribbs said.
The contestants will compete in five phases: a private interview with the judges, lifestyle and fitness, talent, on-stage question and evening gown. Four awards will be given this year including Miss USU Eastern, a first and second attendant, and the Miss USU Eastern Spirit Award.
"Our contestants are very talented and dedicated young ladies. I am excited to see how Miss USU Eastern turns out this year. I can't wait to see what the next royalty accomplishes," Cribbs said.