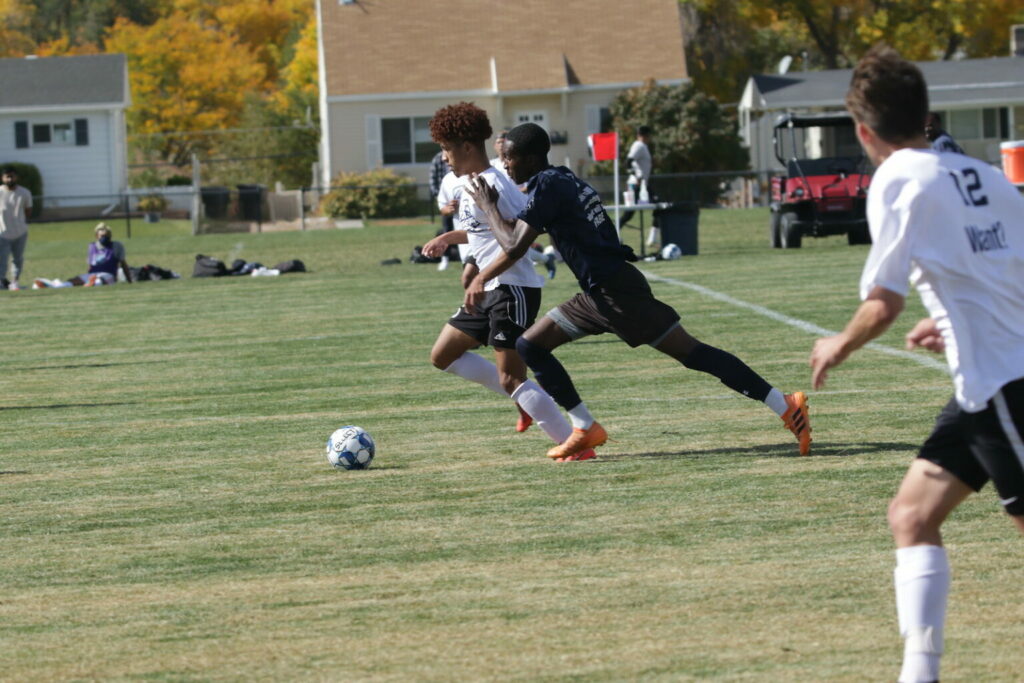 The Utah State University Eastern mens soccer team took on Truckee Meadows Community College in their first conference game on April 10th. Truckee Meadows is a competitive team which makes this game a great conference opener for the mens team.
The game was played all the way in Reno, Nevada at 3pm on Thursday.
Hard fought battle between both teams. The score was still 0-0 with a full 90 minutes of soccer played. In double overtime the eagles lost. The score TMCC 1 and USUE 0.
Utah State Eastern completely dominated the game with scoring opportunities that were not capitalized on. USUE plays at home against TMCC on May 8 and plan on capitalizing on all their opportunities.
Rewarded with player of the game goes to the defensive back line. These players are Rishav Thakur, Janson Hodges, Jackson Barney, Nolan Ramirez, and Brandon Bejarano.
To follow along with the team as the season continues, follow USU Eastern athletics on social media and
check the website [https://usueasternathletics.com/sports/mens-soccer]