Welding continues to bring the best students into its program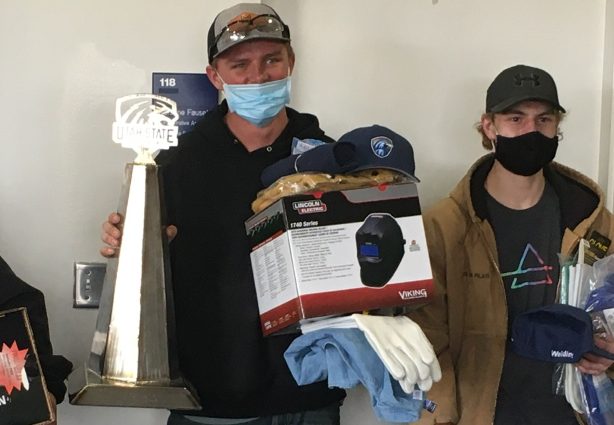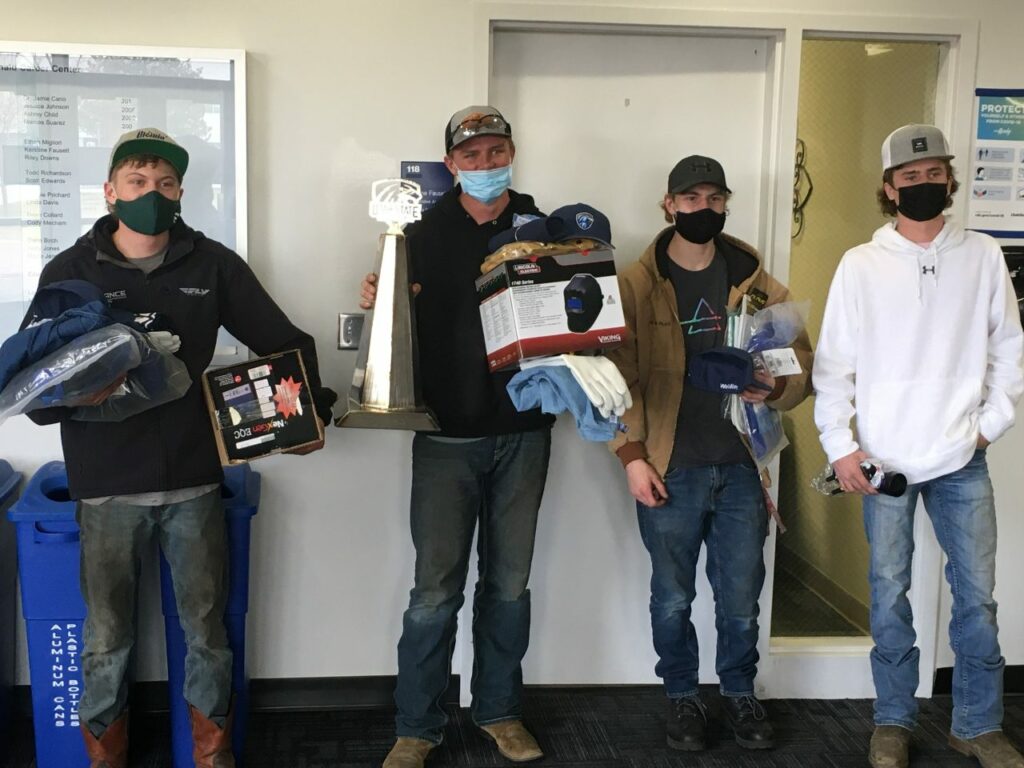 USU Eastern's Welding program brought home two more gold medals from the virtual 2021 SkillsUSA Utah Skills and Leadership Conference (ULSC) last week.
Jordan Packer, of Provo, placed first overall in the welding (individual) competition. Packer practiced diligently in the weeks and months leading up to the competition, and his hard work paid off. Not only was he required to weld for his contest, but he also had to live-stream his entire performance to the contest judges. His first-place finish is Eastern's fourth-consecutive- gold medal in welding at the ULSC.
Matt Warren of Mapleton, Nate Wright of Payson, and Branson Gross of Vernal also brought home a gold medal in the ULSC Welding Fabrication contest. The contest required the contestants to design a heavy equipment trailer, create functional prints and a technical build plan for the trailer, and then to qualify the necessary welding documentation to fabricate it in accordance with AWS standards. The qualification process, which required substantial welding, was all videoed live and submitted to the contest judges for scoring. The team's first-place finish marks Eastern's third-consecutive-gold medal at the ULSC in Welding Fabrication.
The competitors will now begin preparations for their contests at the virtual SkillsUSA National Skills and Leadership Contest (NLSC) to be held throughout June.
The NLSC pits the gold medalists from each state against one another, as only state gold medalists are invited to participate in the competitions. The Welding Fabrication team will be defending back-to-back gold medals won at the NLSC in 2018 and 2019, respectively. Jordan will add his name to Eastern's long list of exceptional NLSC Welding contestants – the most recent finish being a third-place performance in 2019.