Soccer opens season with new coach; national ranking after defeating Snow at home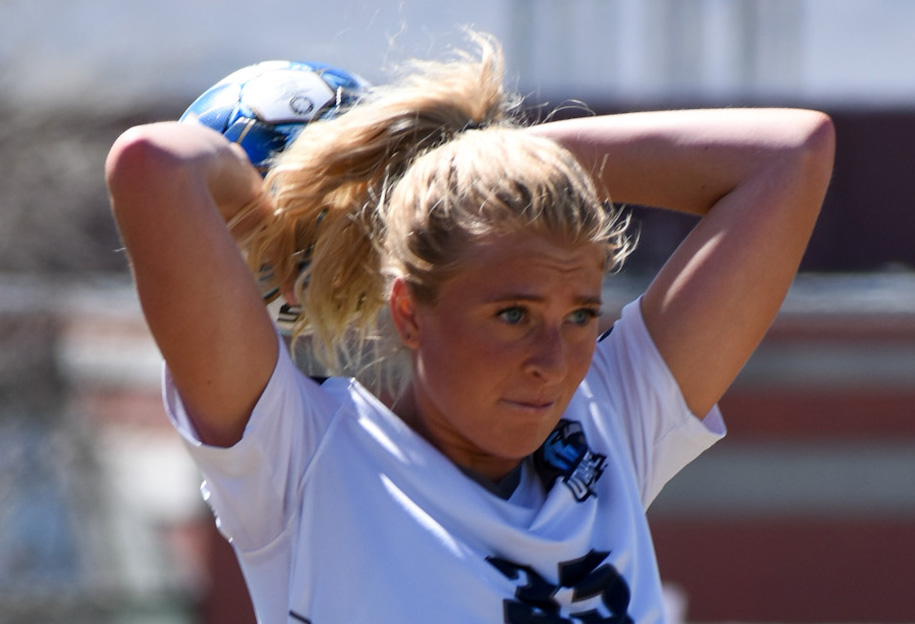 After a long-awaited soccer season due to the COVID-19 world pandemic, the USUE Women's team conference finally begins. "We have been working and preparing for this for what seems like forever and we are beyond excited for the season to finally start so that we can make all the hard work pay off." Says freshman captain Maryn Stoddard.
On April 15th, the Eagles took on Truckee Meadows Community College in Nevada for their season opener.
The ladies had confidence coming into the game. Sophomore Atley Thompson scored in the first half off a free kick putting the Lady Eagles up 1-0. The Eagles did a good job keeping the ball in our attacking third of the field and had many opportunities to score throughout the game.
In the second half, freshman and forward, Kallie James had a great assist to Gracie Sorensen who was able to put the ball in the back of the net. The Eagles walked away with a 2-0 win against TMCC.
"My women's team came out and performed and executed our game plan against Truckee's attack perfectly. They controlled the pace of the game and took away what Truckee does really well. I feel like we could've attacked a little bit quicker and more often, but overall, I was incredibly impressed and proud that we came out with the first win of our conference season" says coach Jared Woodhouse.
Assistant coach Heather Moore says, "It's been an extremely long road preparing for our 2021 season, but this last week made it all worth it! Our conference opener against TMCC was a great start to what we plan on being a successful season. Although we have some things to improve and figure out, the ladies worked hard and earned their first win!"
Heather Moore, a 20-year-old from Morgan, Utah, is a first-year coach for the Women's Soccer team at USU Eastern. Moore grew up playing soccer and has an intense love for the game. After playing on the team for her freshman and sophomore years, she never thought she would be coaching or even continuing her education at USUE for a third year. When the opportunity came, she took it and is grateful to be able to continue her passion for soccer through coaching while finishing up her schooling at USUE. Moore plans to attend a nursing program this coming July.
"It's important to recognize when to be a friend, a leader, and all the different aspects that go into coaching."
Above all, Moore hopes that the players this season can enjoy the experience and not take this opportunity for granted. Moore says, "I hope that this season specifically teaches them that hard work really does pay off."
Moore hopes to lighten head coach, Jared Woodhouse's load along with being a strong example to the girls on the team.
"Coaching has changed my perspective. A lot of work goes into coaching and it's unrecognizable sometimes," she said. Moore feels that she has developed a lot of patience from coaching. "I think this experience and the things I've learned from it will benefit me in my future life as well." Moore says.
The best part about coaching is watching the girls get past something difficult. It isn't always easy, perserverance is the key to success.
"I think that this team has improved a ton since fall. I'm excited to see the success we're going to have this season."