Refugees, booze and a dead body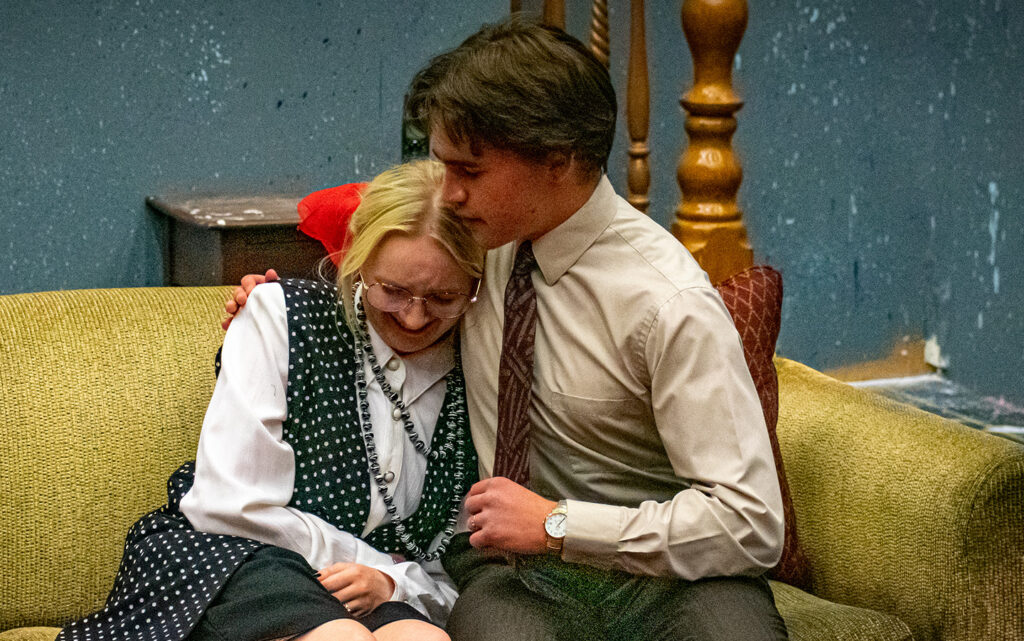 "Tom, Dick and Harry" is an hilarious play about everyting that can go wrong. And it does.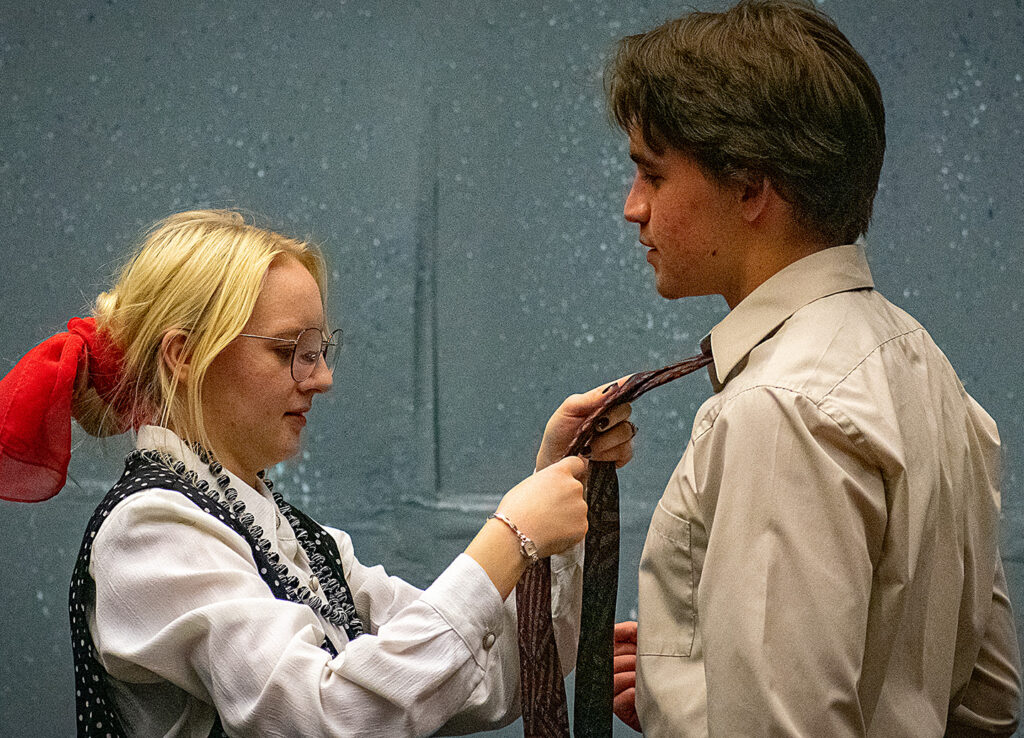 Tom and Linda Kerwood try to adopt a baby to start a family. But on the day of their home interview by the adoption agency, Tom's brothers — Dick and Harry — make things difficult.
Spoiler alert. There's a dead body and various body parts, illegal cigarettes and bootleg alcohol.
Life gets increasingly complicated for the Kerwoods as they try to be a normal happy couple.
This version, performed by USUE, is set in Puyallup, Wash. near the Canadian border. It was originally set in the English countryside by playwrights Ray and Micheal Cooney.
"We were excited and encouraged by the number that turned out for auditions,"says director Dr. Corey Ewan, who is working with a cast that is mostly freshmen. "We had some incredible choices for casting this show.
"This is the most fun cast I have had the privilege of working with in awhile," Ewan says. "I should not be allowed to have this much fun at my age."
"I haven't built a unit set with slamming doors in quite some time, so this will be fun," says set designer Brent Innes.
This is costume designer Emilia Richardson's first production with USUE.
"Coming out of the pandemic from Texas Tech in Lubbock, I'm just excited to be here with you all and put people in costumes."
The comedy play will be in the CIB Black Box theatre, opening on Sept. 30. Other show dates are Oct. 1-2 and Oct. 6-9.
Oct. 6 is USUE Student night where USUE students can attend for free with a student ID. There will be prizes and an opportunity to talk with the cast and crew.