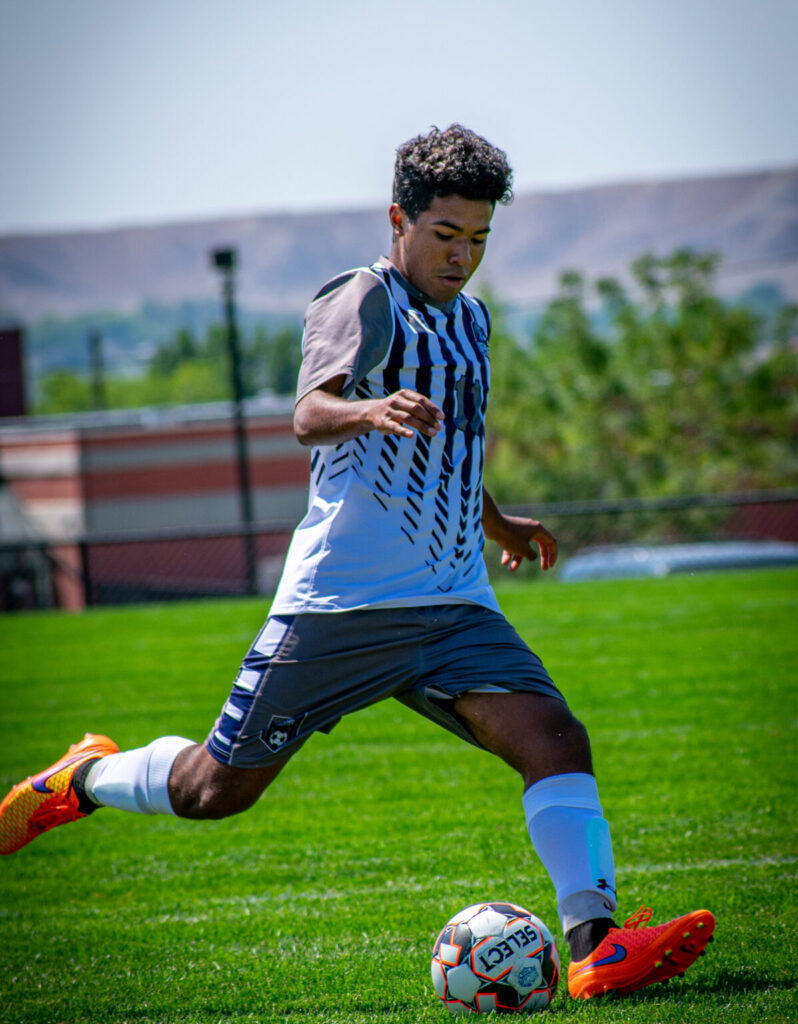 The USU Eastern men's soccer team took the field last week to take on the Truckee Meadows Lizards for the second time this season.
The last time the Eagles and Lizards faced each other, the Eagles dominated and beat the Lizards 4-0. On Sept. 30, however, Truckee Meadows got their revenge 3-2 over Eastern.
TMCC jumped to an early 2-0 lead after goals in the 12th and 18th minutes. Colby Lee and Joseph Valle would not let the Eagles go away quietly. In the 58th minute, Lee trimmed the lead to one goal. A few seconds later, Valle would tie the game at 2-2 with 30 minutes left in the match.
In the 67th minute, TMCC broke the tie with the match-winning goal.
USU Eastern will have little time this week to reminisce as they host two nationally ranked opponents this week. Today, the Bruins of Salt Lake Community College, the No. 1 team in the nation, travel to Price. The Bruins are outscoring opponents 43-3 this season, including a 4-0 win over the Eagles. Omar Gomez and Kai Phillip lead the Bruins with nine and six goals, respectively.
The Eagles will have to rely on their talented defenders and goalkeepers if they intend to slow down this tough Bruins attack.
The Badgers enter the week with a 7-3 record, one of those wins against the Eagles by a score of 3-1. The key to this match will be ball control and control of possession. If the Eagles can keep the ball away from the Badgers, and capitalize on striking opportunities, the Eagles have a chance of emerging victorious.
The Eagles currently sit at 6-4 on the season, The Eagles are in third place in the conference standings, but have a good chance of moving up with two wins this week.