Students need vaccination before spring semester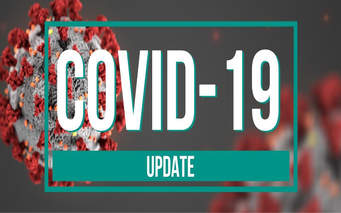 Students will not be able to register for spring semester classes at Utah State University Eastern until they are vaccinated for the coronavirus.
However, Utah law permits students and faculty to opt out for religious, medical, or personal reasons. That makes some students question if loopholes will allow the requirement to be enforced at all.
"I think any opportunity that each of us have to help and serve those around us would be beneficial," says local USU Eastern student Jack Jeppson. "Getting vaccinated would be a huge help to everyone. However, I fear many students will opt out simply because of laziness. I would ask them, why not?"
Utah State spokeswoman Emilie Wheeler says the university is still in the process of deciding how exemptions will be defined and enforced.
Students can begin declaring their vaccination status on Oct. 20, Dart said, responding to an Eagle emailed request for information. Registration for the spring semester begins Nov. 8. Before students can proceed, they must upload their vaccination card into a HIPPA-certified database at [email protected] and answer a few questions pertaining to their vaccination status.
Other universities have had limited success in getting students vaccinated. New Mexico State's deadline was last Thursday and only 30 percent of students had proof of vaccination, according to the Associated Press.
USUE has been offering free vaccine clinics since April. Four clinics have been held on campus during this semester and there will be more if there is adequate demand, Chief Campus Administrator Greg Dart says.
The Southeast Utah Health Department and other health providers also offer the vaccine free of charge in the community. More information on vaccine availability can be found online at www.vaccines.gov.
New Mexico State is among universities that permit unvaccinated students to be COVID tested each week, but students here don't have that option. USUE students who have not uploaded proof of vaccination when the spring semester begins Jan. 10, 2022 have two options.
*They can register for online classes, but only if they are residing out of state. Online students in Utah must be vaccinated because they still visit campus, Dart says.
* They opt out for religious, medical or a personal reason.
Dart encourages students to get vaccinated. "As we continue to battle this pandemic in our communities and our campus, vaccines are our most potent weapon," he says. "Vaccines have proven to be safe and highly effective, even against COVID variants. I plead with all people to get vaccinated if you have not already and help us beat this virus"