Covid Cases Rising; filling Castleview Hospital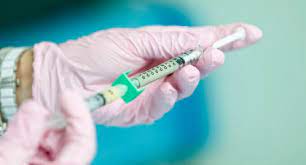 The COVID-19 virus has slammed Price and Carbon County harder than it has at any time during the 22 months of the pandemic.
Businesses are closing down again and the local hospital reports being overwhelmed. The staff is stretched thin. Supplies for lab testing, oxygen and monoclonal treatments are becoming difficult to obtain, says Greg Cook, CEO of Castleview Hospital, who put out a plea on the hospital's Facebook page (see below).
The hospital has had between four and 12 patients with COVID over the past two weeks, "significantly more than last year at this time," most of them unvaccinated, Cook said.
Utah State University Eastern faces its highest numbers yet with 18 active cases and dozens of students stuck in quarantine. In the three days surrounding Halloween there were 97 active COVID cases in Carbon County and 14 have been on the USUE campus, said Greg Dart, associate vice president.
The Price Taco Bell is temporarily closed because so much of its workforce either has COVID or has been exposed to it.
Nearby Colorado is also experiencing an influx with more hospitalizations since before vaccines were available. Hospital capacity across the state is less than 10 percent, and Democratic Governor Jared Polis ordered that hospitals no longer are required to accept new patients.
"It is disheartening to watch the number of infections climb in our community, knowing we have the tools at our disposal to help bring this nightmare to an end," Cook said in his letter that was endorsed by Dart and Price Mayor Mike Kourianos.
The Facebook post was met with hot comments on both sides of the vaccination controversy.
"Complete lies," said one person who posted with numerous capital letters. "First of all the jab DOES NOT PROTECT YOU FROM GETTING CV it only helps with symptoms, the jabbed are super spreaders NOT THE UNJABBED , these jabs ARE NOT FDA approved. Do Your Research People and please DO NOT GET THE JAB AND DON'T GIVE THESE TO YOUR BABIES."
Another posted, "I say leave the unvaccinated outside to suffer. If they don't trust medicine enough to get a small shot then why would they trust them to save their lives? I don't pity those who are selfish."
Mayor Kourianos said vaccines will not prevent infection, but go a long way in keeping people out of the hospital so that the staff can serve people with emergencies such as heart attacks, strokes and car accidents.
Dart said students can help in the effort by getting vaccinated, which they are required to do before registering for the spring semester, although they can opt out for medical, religious or personal reasons. USUE is reintroducing weekly noninvasive testing, free on campus as often as once a week to students, faculty and staff. Register at aggiehealth.usu.edu."
Vaccinations are free to everyone and free masks are available for students. USUE is moving classes online when necessary, a step it has taken several times this fall.
"Please get vaccinated. That is the biggest thing a student can do," Dart said. "Stay home when sick."