Vaccine deadline approaches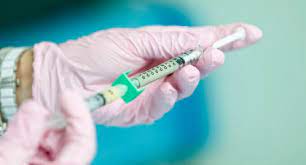 On Aug. 27, USU announced that it would require students to be vaccinated for COVID-19 for Spring Semester 2022. Exemptions are available for religious, personal, or medical reasons.
Vaccine Declaration Process
Starting Wednesday, Oct. 20, students will be able to declare their vaccination status by logging into Banner and answering several questions. This will need to be done before spring semester registration, which begins on Monday, Nov. 8. View the spring semester registration schedule.
If You Have Been Fully Vaccinated
If you have been fully vaccinated, immediately upload proof of your COVID vaccination into Aggie Health. You may register as normal. However, you should check a few days before your scheduled registration date and time to make sure you do not see the vaccination questions.
How the Declaration Process Works
Beginning Oct. 20, students will be notified they have an "action item" to declare their vaccination status when they log in to register, look at the spring class schedule, or follow the link that will be added at the top of this page. This process is the only way to take an exemption from the vaccine requirement.
Students must complete the process by selecting one of the following options:
1. They are vaccinated and have not yet uploaded their proof of vaccination in Aggie Health;
2. They plan to get vaccinated and will upload their proof of vaccination before spring semester starts on Monday, Jan. 10, 2022;
3. They are eligible for an exemption. Exemptions are available for:
•Students under the age of 18
•Students who live out of state and are taking all online courses
•Students who have a medical, religious, or personal reason to take an exemption. Students may provide an optional statement if they choose a religious or personal exemption.
There are no additional forms required.
Students are advised to complete the declaration process at least a few days before their scheduled spring semester registration date and time. For students selecting options 1-2, USU will ensure they have complied with their declaration before the start of spring semester.
Campus Vaccine Clinics
USU is offering multiple clinics on the Logan campus to help students quickly and conveniently fulfill the vaccine requirement. Vaccines are also widely available across the state. Visit vaccine.usu.edu for more information.
USU accepts upload images of a student's personal, authentic, CDC COVID-19 vaccination record card completed with a name and date(s). Forged or modified submissions, or submissions of cards that belong to another person, will not be accepted and will be reported to the Office of Student Conduct.
USU also accepts official immunization records from the Docket app. You can download that record as a PDF from the app and upload it to Aggie Health. Docket tip sheet from the Utah Department of Health
Proof of vaccination status will be required before students are able to register for any classes for the Spring 2022 semester. Registration begins Nov. 8