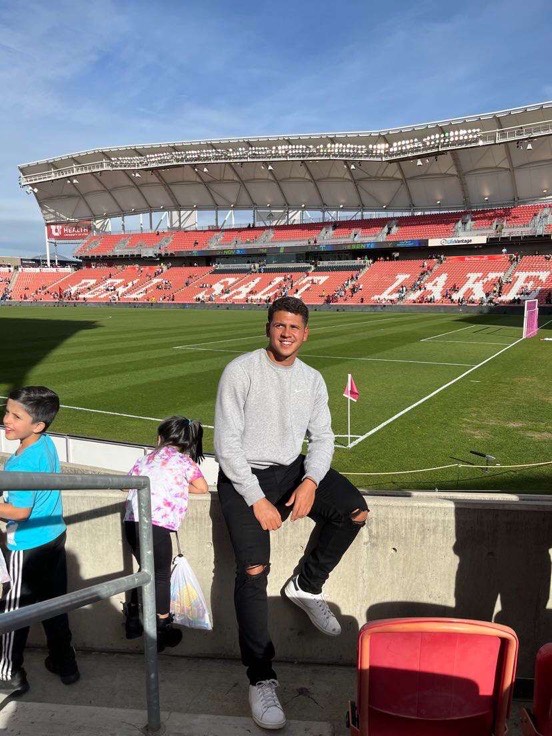 Christian Ivan Marciscano Gonzalez, also known as Marci by friends, is a freshman who grew up in Panama City, surrounded by his loving parents and an older and younger sibling.
He spent much of his childhood in the outdoors playing soccer with his neighborhood friends and developed his love and passion for the sport. He played soccer in high school and was a member of the student council.
Gonzalez graduated high school in 2017 and accepted a scholarship to play soccer at Utah State University Eastern. He chose USUE because this was a good way to start off his life in the United States. He said he made the right choice and wouldn't want to be attending college anywhere else.
Although Gonzalez is most passionate about soccer, he has a burning love for dancing and listening to Latin music.
"The people I am surrounded by push me to be a better person on and off the field."
Marci is, "so incredibly humble and such a joy to be around," says Andres Guerrero, a teammate and close friend. Jasna Hooke, another close friend, says that Marci is "so genuine and always so kind to everyone he meets."
Guillermo Basilis, a teammate and roommate, says, "Marci has the best sense of humor and always knows how to cheer people up."
Gonzalez is pursuing a degree in sports management and enjoys his classes.