Utah State University Eastern; a hidden gem amongst colleges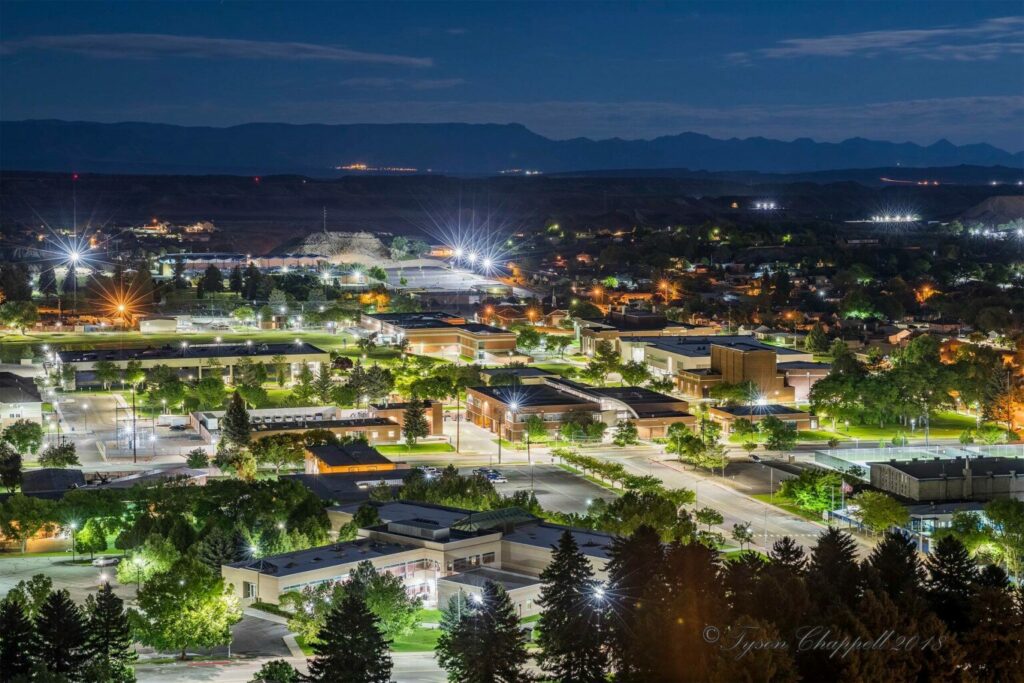 There are almost 4,000 colleges and universities
in the United States, a number large
enough for Utah State Eastern to hide among.
It's one of Utah's best-kept secrets and students
say they feel fortunate to have found it.
"Price became my home so quickly because
of the people and the impact they have made on
my life," says Jack Tillman, EUSA operations
manager and a Denver native. He says he fell
in love with the community from the get-go.
Devon Hooper, a freshman ambassador,
chose USUE over another Utah college
because of the atmosphere and the scholarship
opportunities. Bralin Wilde, an Emery
County resident, grew up hearing so many
stories about how wonderful the college is
that it became her dream to attend. She has
excelled and says she has loved every minute
of hard work and fun.
Aside from the beautiful campus, the
exceptional academics, and the irreplaceable
friendships, Price and Carbon County have
much to offer college students. Five minutes
away is Sherald's Frosty Freeze for a milkshake,
or Club Mecca for calzones.
Those searching for adventure will find
breath-taking views at San Rafael Swell, also
known as the Little Grand Canyon, 45 minutes
south. It's a place to camp, hike, have a bonfire,
or just head out for a picnic.
Fifteen minutes north of Price is historical
Helper where students take in unlimited bowling
night or coffee at Happiness Within and
a place to do homework. For a scare, there's
haunted Spring Canyon. Once a coal-mining
town, it's now filled with ghost towns surrounded
by mountains. Somewhere roams a
ghost named the White Lady. Get a photograph
of her and it will be the first.
The possibilities are endless in Carbon
County.