Cosmetology students prep for November fundraiser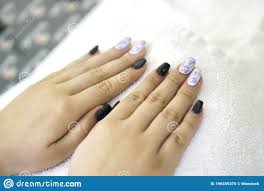 to assist faculty member diagnosed with cancer
USUE cosmetology department is holding a fundraiser November 1-6 in support of their dear friend and former cosmetology professor MarLayne Gordon, who is battling pancreatic cancer.Prices are a bargain — as little as $5 for a haircut — and I can vouch that the outcome is 100 percent worth it.
I elected to get a $5 manicure, which included buffing and shaping the nails, and trimming the cuticles with cuticle oil. Cosmetology student Brooklyn Booth did the work and told me how incredible the cosmo program is, and the importance of the fundraiser.
"(Gordon's) treatments cause her immune system to be more sensitive, which is why we can't visit her during the cold and flu season and with COVID still around," Brooklyn says.
"Cowgirl Up Against Cancer" is the fundraiser's theme because Gordon lives on a ranch, rides horses and takes care of cattle.
Cosmetology is in the McDonalds Building, room 212 on the second floor. Call 435-613-5303 to make an appointment. Donations are welcome from those who don't want cosmetology service.
The best part is that everyone there is so nice. It was intimidating to get a manicure from someone I didn't know, especially when it was a peer. But the cosmo team was great about making sure that I didn't feel judged or ridiculed.
"My favorite part about doing cosmetology is that we can go in with the idea that we'll only be doing one thing but we get to learn and experience every part of cosmetology, Booth says.
"We get to do it all so we can learn what we're good at, what we need practice at, and what we really want to go into."
The cosmetology department is doing great things and I look forward to booking my next appointment.
Cosmetology fundraiser prices: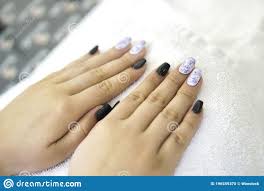 November 1-6
9 a.m. 'til 8 p.m.
Appointments 435-613-5303
Haircut $ 5
Haircut & style $ 7
Blow dry bar $10-$20
Shampoo & set $ 5
Scalp treatment $ 5
Conditioning $ 5-$12
Highlight $40 & up
Hair color $40 & up
Bond builder $ 5 & up
Permanent wave $40 & up
Manicure $ 5
Manicure & gel polish $15
Pedicure $12
Pedicure & gel polish $20
Face shave $ 5
Facial $12
Eyebrow wax/arching $ 7
Lash & brow tint $ 5