Sports editor, Jose Briseno Jr., eats, drinks and lives to write sports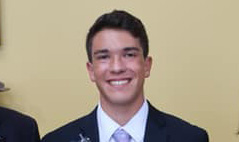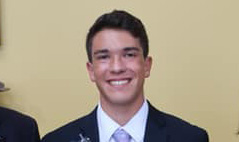 Jose Briseno Jr. is the sports editor of the USUE Eagle newspaper, and host on the KOAL-AM radio station. He has been attending USUE, majoring in journalism since returning from his Mormon mission in Peru.
"No one on campus has more energy than JJ," says Del Jones, faculty advisor to the Eagle. "When it comes time to learn, he's a human sponge."
Briseno is a sophomore at USUE. He works on the news team, in addition to his other work, school and softball.
His key is to do things that work with his school schedule. Briseno is always able to manage his time, and never get overwhelmed with his workload. Something he also attributes to being a top four chess player in the state of Utah, growing up.
Born in Salt Lake City Utah, Briseno lived there his whole life before leaving for his mission in Piura, Peru, a town he didn't even know how to pronounce before he left. During his mission, one of the most important skills he learned was how to be relatable. There's something about connecting with people, and being that shoulder to cry on that Briseno worked to perfect during his mission.
"I really like working for the newspaper, it's given me a purpose for being here," Briseno says. Journalism is also the reason why he met his wife, as well as giving him something to get outside of the house and do. Even though he played baseball his whole life, his interest in sports doesn't stop there. He loves being involved with any and all sports, which is shown through his work ethic and enthusiastic attitude towards them. Whether its taking pictures, or editing articles, Briseno always takes the lead when it comes to sports.
"He [Jose] is the greatest person ever," says his wife Breanna Moosman Briseno. "He's so caring, and is able to make connections with everyone he meets. He has a big heart, and is passionate about his work, which you can see when reading his articles."
For the rest of college, Briseno thinks he will be staying here in Price, doing most of his coursework online as he works towards his journalism degree. Although most of his classes are in person now, advances in technology and education have made it so he can attend USU and learn from wherever.
Briseno dreams of one day being on the ESPN sports news broadcast. However, he wouldn't complain if he spent the rest of his life working on the KOAL radio station here in Price, as he has a passion for the job and what he does.