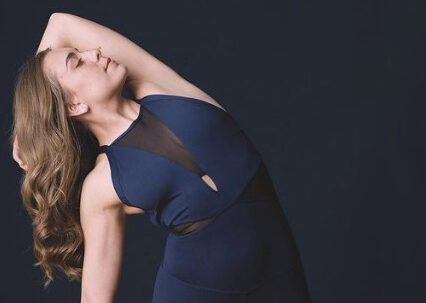 Madison (Madi) Burrola is among the talented and disciplined members of the USU Eastern dance team.
She grew up in Price and has danced since she was three years old. She also plays piano.
The dance team constantly changes the style from hip hop to ballet to modern. Burrola's favorite styles are jazz and contemporary, especially when she can feel the music and connect with the choreography. Her favorite post-practice snack is applesauce, her obsession.
Throughout both volleyball and basketball season the spirit squad gets the opportunity to cheer on USUE athletes. Burrola says she enjoys the chance to be on the sideline and close to the action and supporting the athletes.
"Performing at half time is also such a fun experience to be able to get the crowd excited," Burrola says.
In addition to game-day performances, the dance team choreographs a concert, a showcase of artistry and technique as dancers. Burrola says her favorite part of the concert is the anticipation and adrenaline she always feels before the concert starts.
This year the dance team will travel to Daytona, Florida to compete at the National Dance Alliance, Nationals Competition. Burrola is the only veteran team member to have competed previously at a collegiate level.
"My favorite part of competing is of course being on the nationals floor, but I love when we are backstage as a team hyping each other up," she says.
She strives to bring the team closer together and build the unity that is necessary for our team to be successful. "Overall," Burrola says, "this program has pushed me beyond what I thought my limits were. I am the strongest dancer I have ever been and have found so much confidence in myself. I have seen so much personal growth in the past five years. It has taught me to be more resilient, committed to my goals, and have a greater appreciation for myself and my capabilities over the past five years."