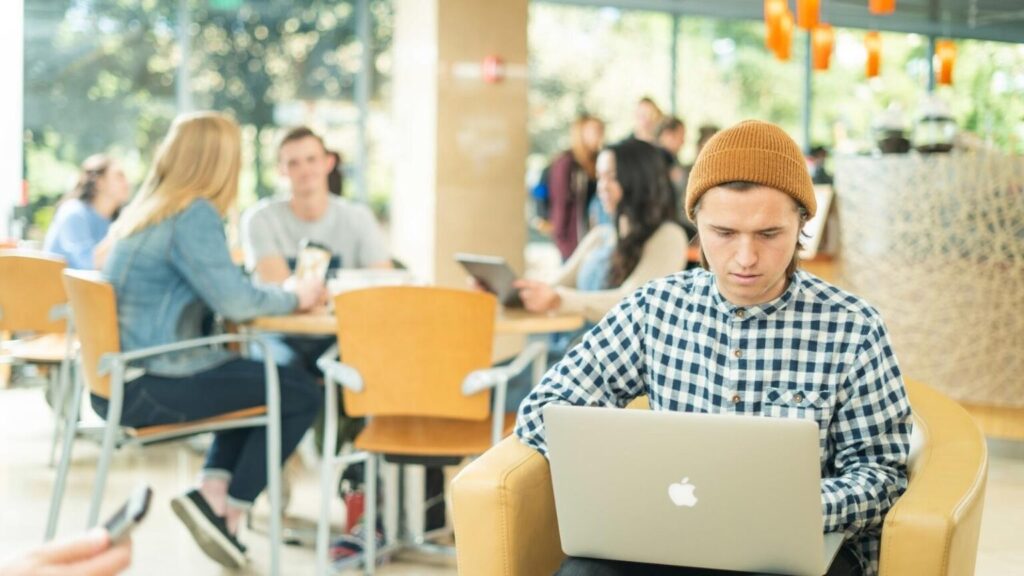 By Marcus Jensen
LOGAN, Utah — Utah State University has been recognized as having one of the best online bachelor's programs in the nation. USU Online was ranked 14th in the nation on Tuesday by U.S. News & World Report, one of the preeminent college ranking systems.
This is a jump from USU's 2021 ranking of 21st. This is the eighth consecutive year USU has ranked in the top 25.
"We are proud that USU continues to have the most recognized and awarded online programs in the state of Utah," President Noelle E. Cockett said. "I appreciate we are once again earning recognition from the U.S. News & World Report for our high-quality online instruction, innovative technology and talented faculty who put student success at the forefront of their focus."
USU also rose to the ranking of 7th in the nation in its online bachelor's programs for veterans, up from 12th a year ago and ranked 13th in its undergraduate psychology program. The university also ranked well in its online undergraduate business programs, a new ranking this year, as well as for its online master's education programs and its online MBA programs.
USU currently offers 16 online bachelor's degrees and 17 master's degrees. USNWR recognizes USU as Utah's top-ranked online university. Entering its 27th year, USU online continues to fulfill USU's land-grant mission by offering online education outside of the traditional campus setting.
"As a leader in online education, USU continues to invest in our digital education efforts to support access by developing new programs and providing online learning resources for our students," said Rene Eborn, associate vice president for strategic initiatives & deputy of digital transformation. "USU's ability to provide quality online education is influenced by having high-level leadership support, dedicated faculty who are willing to learn new technology, and our industry partnerships throughout the state."
The U.S. News & World Report rankings were released after a competitive screening process of more than 300 universities. According to USNWR, highly ranked programs have strong traditional academic foundations based on student-instructor access, graduation rates and instructor credentials. They also excel at educating distance learners while offering robust career and financial support. Ranking criteria for online bachelor's programs are based on engagement, services and technologies, faculty credentials and training, and expert opinion