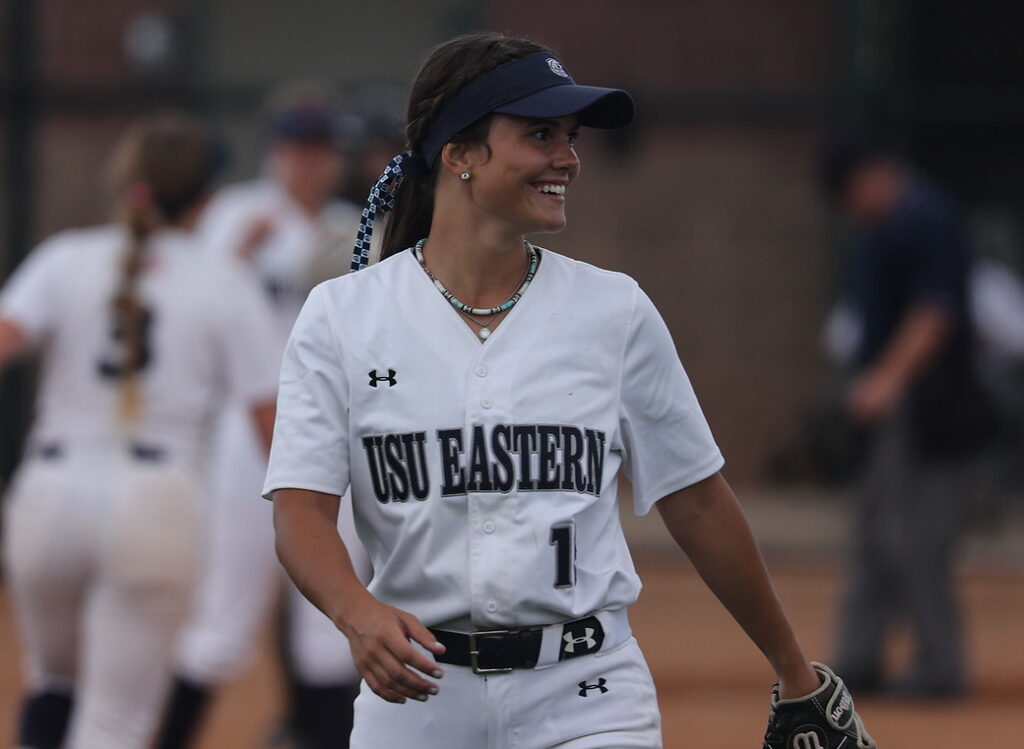 Springtime is just around the corner, and with it comes the beginning of a new softball season at USU Eastern.
There is much to be excited about this season, and it begins with third year head coach Shelby Shurtliff. Shurtliff was named head coach ahead of the 2020 season after she served as an assistant coach the year before. With a record at USUE of 35-35, Shurtliff has much to be excited about this season.
Emma Marchant, Marisa Bowman, and the Luck sisters Madie and Malorie, return to a young team to provide needed experience.
Pitcher Marchant will be expected to be the opening game starter. A season ago, she pitched 125 innings with 101 strikeouts, 5 wins, and a 5.66 earned run average. She recorded the most innings and strikeouts last season, and finished with the best ERA as well.
"Emma was our best pitcher a season ago," Shurtliff said. "She has experience at the college level and that's really important when trying to help the younger pitchers develop."
Marisa Bowman has the best returning bat for the Eagles this season. Last season, Bowman tallied 90 hits, 23 home runs, 75 runs batted in, and a .523 batting average.
"Marisa is the offensive leader we need this season," Shurtliff said. "She played extremely well for us a season ago, and we hope that she can continue that same production."
Madie Luck was a do-it-all player for the Eagles last season. She spent equal amounts of time in the pitching circle, as well as in the outfield. As a hitter, she had 39 hits, 4 home runs, 23 RBIs, and a .333 batting average. In the circle, she added 48.2 innings pitched, 20 strikeouts, and a 6.33 ERA. "Madie is the ultimate utility player that did it all for us last year," said Shurtliff. "We expect her to have the same impact this season."
Malorie Luck comes into the season expecting to have a bigger role in the pitching circle. "We are going to depend on Malorie a lot this season," Shurtliff said. "She has experience, and we are going to rely on her to come out of the bullpen and close out games for us."
The Eagles are a young team with many newcomers. There is not a single sophomore on the team.
"The new players are going to have to step up in a big way this season," Shurtliff said. "Ally Oyanguren, Kalsey Lopes, and Skyler Lauver are going to be important pieces this season."
The Eagles will make their home debut March 11 vs Snow College.