Utah State Eastern alumni's extremely cold job on Beijing Olympics film crew
Alumni sports writer and 2013 USU Eastern baseball player, Boyd Lainhart, is in Beijing, China, working for a camera crew filming the slopestyle ski competition.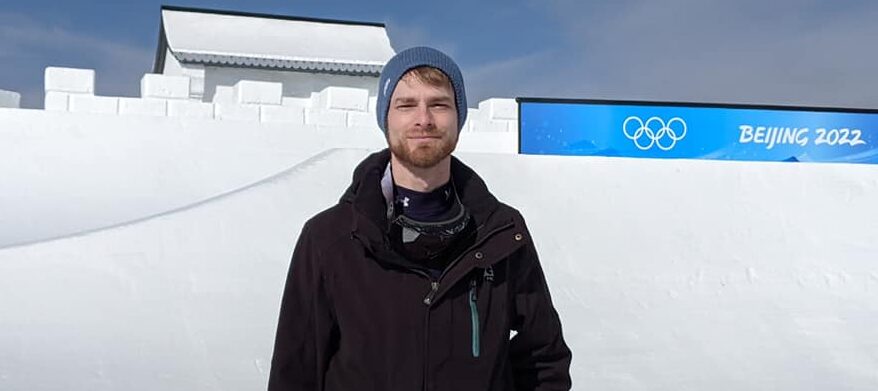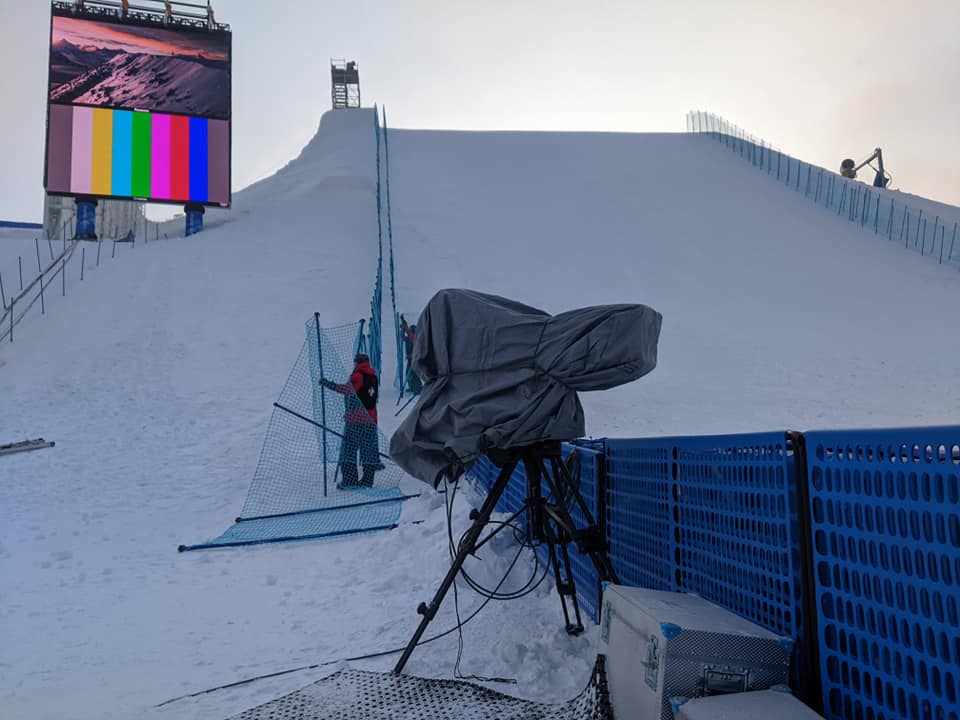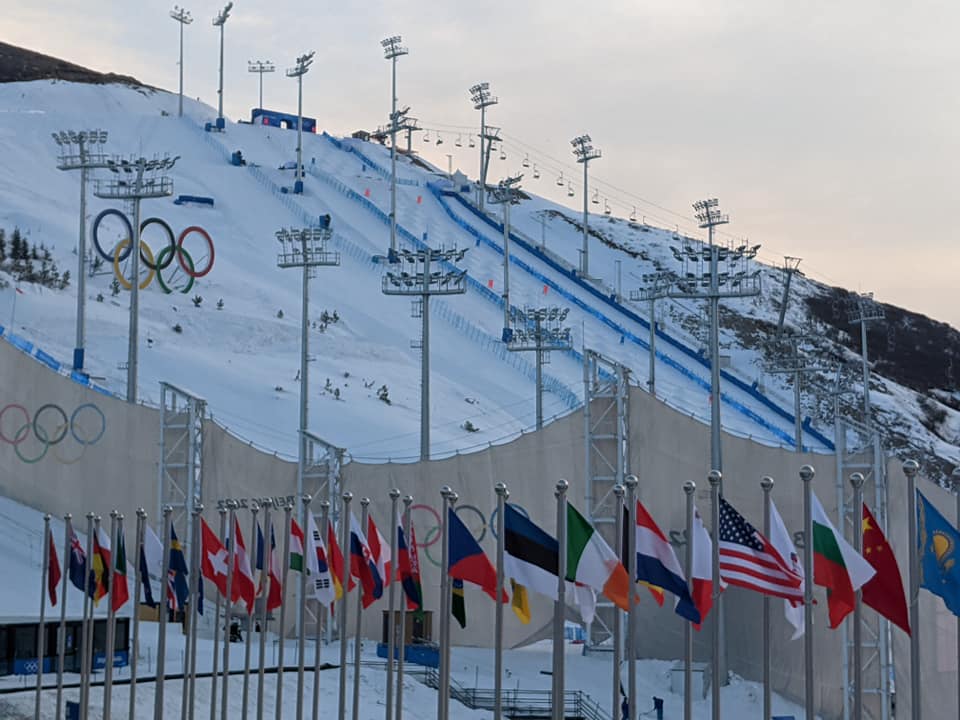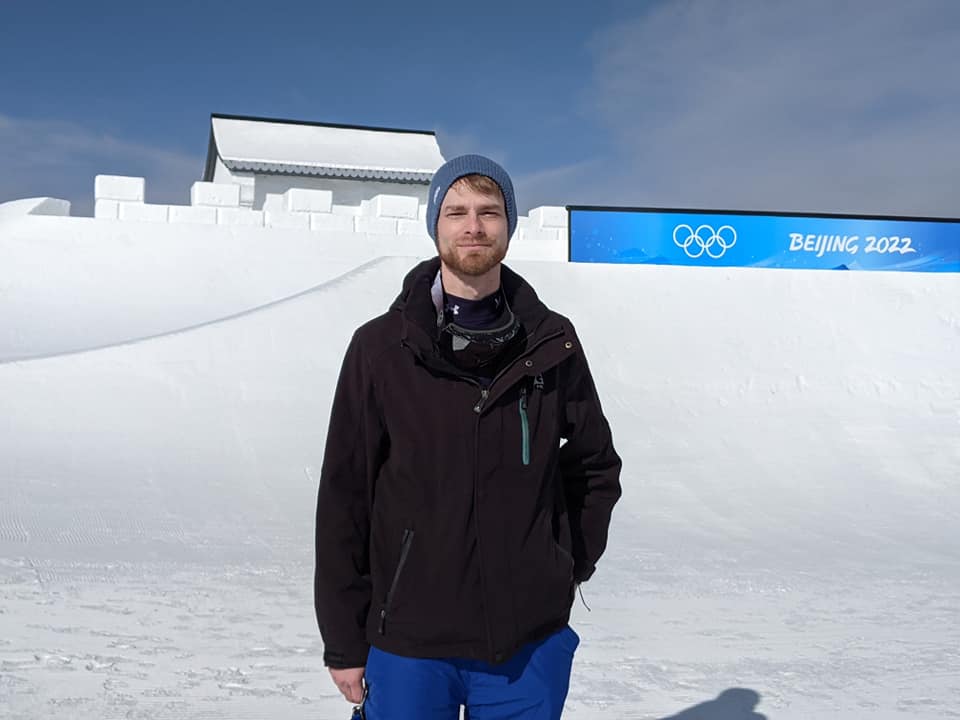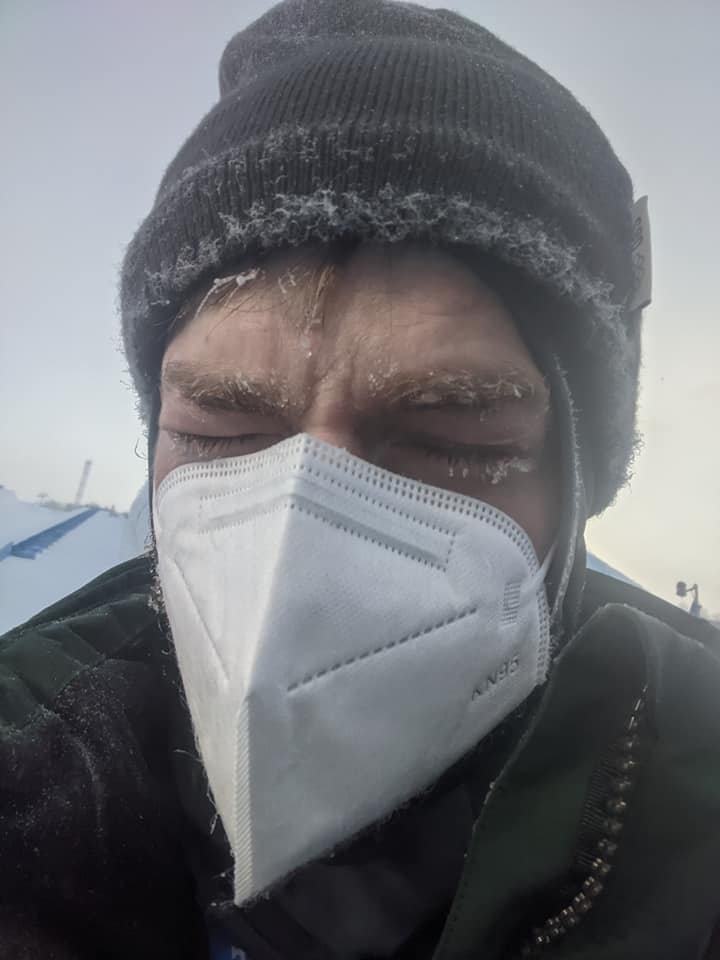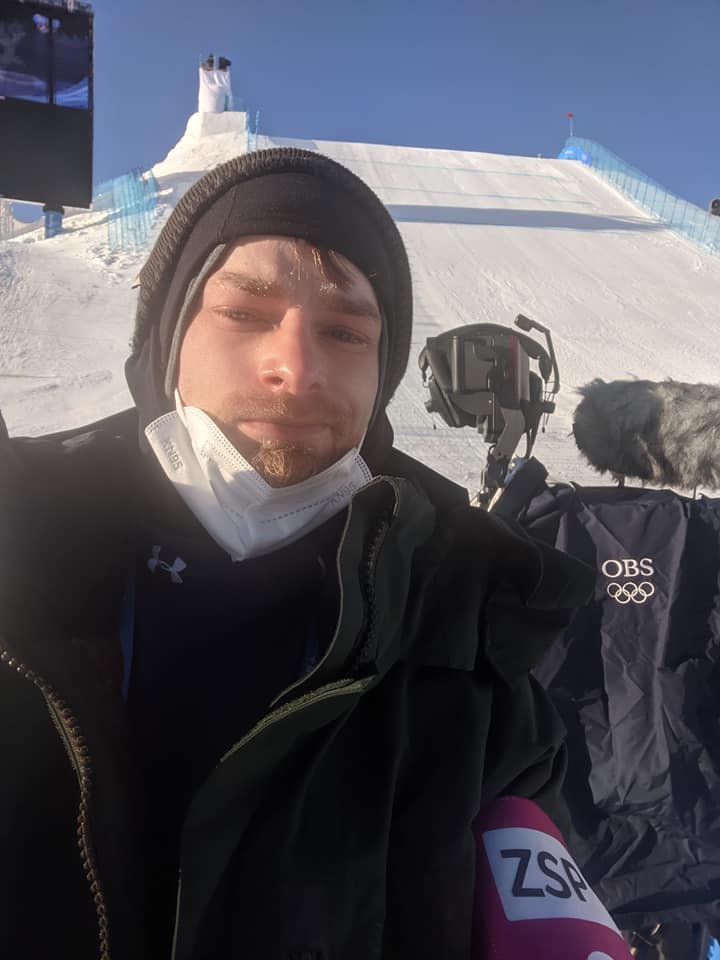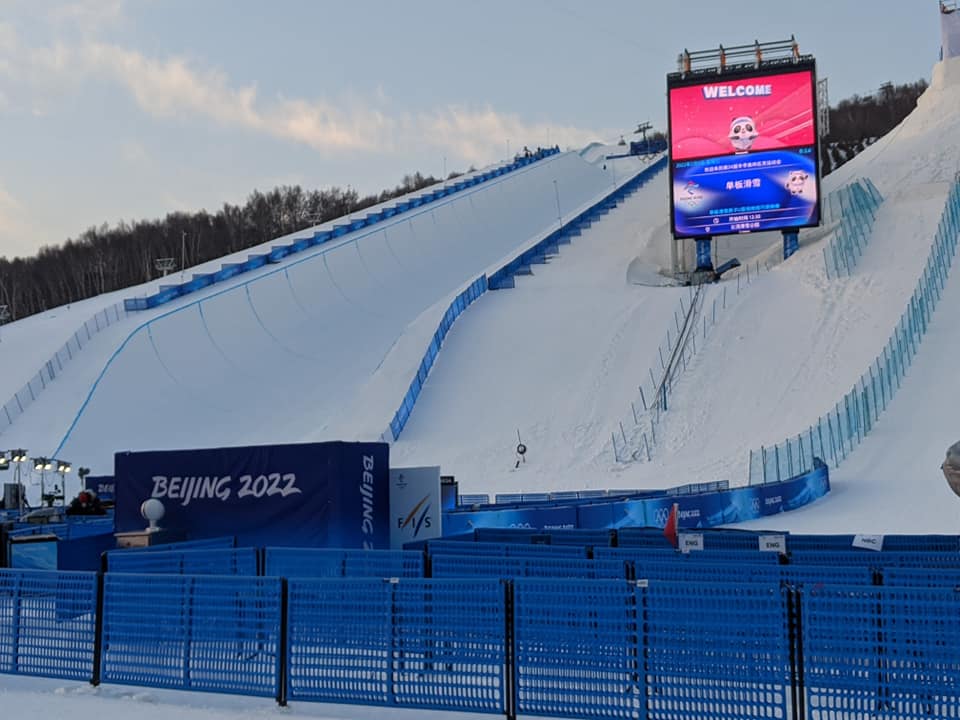 Alumni sports writer and 2013 USU Eastern baseball player, Boyd Lainhart, is in Beijing, China, working for a camera crew filming the slope-style ski competition. 
It took Lainhart 52 hours to travel to Beijing, but he says the exhaustion was "beyond worth it." He's been standing in the cold filming skiing, something the most die-hard outdoor enthusiasts cringe at, and the forecast says it's not getting warmer.
Snowboarder Hailey Langland, competing in her second Olympic Games, competed with hand and toe warmers. The 15-year snowboard competitor has never skied in the cold like she is experiencing in China. Conditions were sunny her first day, but turned frigid and blustery by midday at Genting Snow Park, which made the technically challenging course more difficult.
One iPhone user said the temperature fell to minus 12 degrees on Feb. 5 at 12:30 p.m., according to a news report. Wind gusts were measured at 13-mph at the bottom of the slopestyle run, but it looked windier. At the top of the final jump, a red windsock stuck straight out for most of the afternoon. It took less than a minute to lose feeling in fingers or hands not covered with multiple gloves, and icicles appeared almost instantly on eyelashes and eyebrows because of warm air escaping from even the most fitted KN95 and N95 masks. Most athletes wore thick parkas to combat the frigid temperatures.
Athletes complained it was hard to keep their core temperature warm, which made landing tricks in the wind more precarious.
High winds forced the cancellation of the third round of training for women's ski jumping in Zhangjiakou, while the men's downhill training at the alpine skiing course in Yanqing was suspended Sunday afternoon in Beijing. The men's downhill, one of the premier alpine skiing events, was postponed.
One hundred percent of the snow is artificial, pumped out by high-powered snow machines, rather than produced by Mother Nature. The lack of natural snow is not an anomaly for the Winter Games. It was first used at the 1980 games in Lake Placid, New York, and has become more prevalent in the most recent games.
About 80% of the snow used in Sochi, Russia, in 2014 was artificial, and that number went as high as 98% for the PyeongChang Games in South Korea in 2018.
Beijing has little to no natural snowfall in the winter, and yet it will have staged 109 events by the closing ceremony. To transform terrains, organizers used 300 fan-powered snow guns and 83 lance-style snow guns from Italian firm TechnoAlpin, according to Time Magazine.
Chinese President Xi Jinping vowed a more "green, inclusive, open and corruption-free" Winter Olympics. Organizers say all venues use renewable energy—primarily solar and wind—to minimize their carbon footprint, with some using a natural carbon dioxide refrigeration system to keep ice rinks frozen. Beijing has planted tens of thousands of trees in an attempt to offset some of the emissions from the Games, the Times story reported.
New research from the University of Waterloo in Canada says that the list of cities that could sustainably hold the Winter Olympics is shrinking. According to Time, if global greenhouse gas emissions are not reduced, only one of the 21 previous locales for the Winter Games—Sapporo, Japan—would have the requisite temperature and precipitation to stage the games by 2080.