The Eagles baseball team gets hot in time for tough eight-game stretch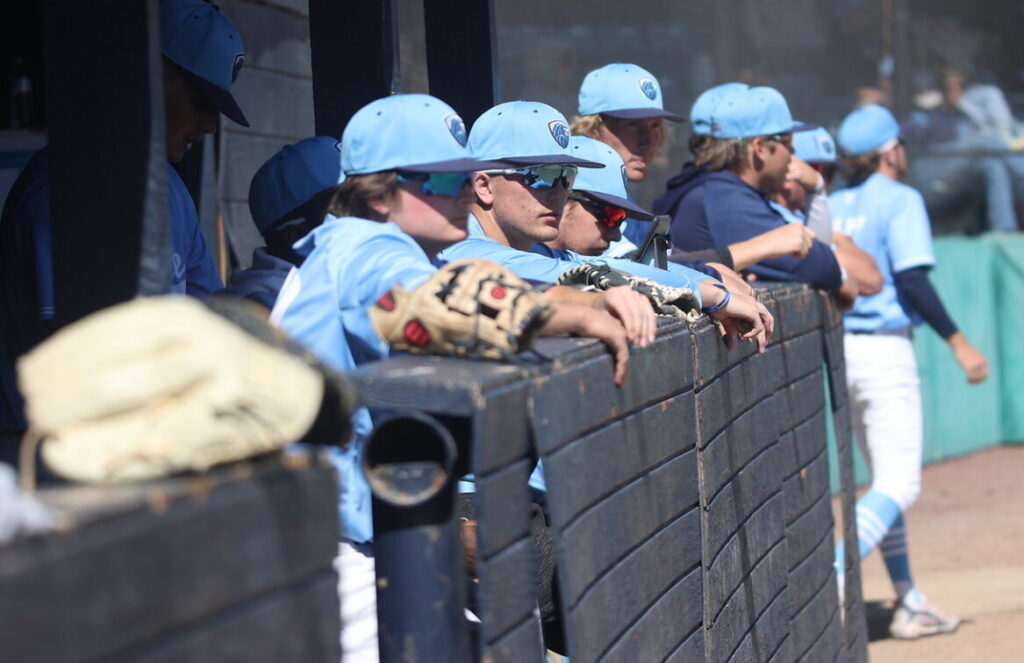 The Utah State Eastern baseball team improved to 9-13 overall on the season and 6-4 in
conference play after winning three of four games to close out a series with the Colorado
Northwestern Spartans on Saturday.

The Eagles won the three games 10-0, 14-2, and 6-4. Over the last eight games, the Eagles
have been averaging 6.88 runs per game while the pitching staff has been solid, allowing just
3.13 runs to their last two opponents.

Ky Decker, Kody Nelson, and Carson Hawkes had stellar performances for the Eagles on the
mound. Decker got the start on the mound in game one for Eastern as he threw five scoreless
innings with just two hits allowed as the Eagles won 10-0. Nelson started game three with five
innings thrown, giving up two runs on three hits in a 14-2 win. Hawkes, who started game four,
threw four innings with just one run on one hit during a 6-4 win.

In the Eagles loss, starter Hayden Brock threw seven solid innings with just one run allowed
on four hits, with 12 strikeouts, and was not credited with the loss.

Gabe Childs, Dylan Hawkes, and Scott Bahde were monstrous at the plate for the Eagles over
the weekend, each tallying a home run. Childs went 5-for-10 with four runs batted in and a
home run. Hawkes went 4-for-9 with seven runs batted in and a home run. Scott Bahde
stepped up for the Eagles. He went 6-for-12 with six runs batted in and added a home run to his
weekend as well.

Eastern looks to build momentum as the Eagles will continue their eight-game homestand
against the 19th-ranked Bruins of Salt Lake Community College, who come to Price for a four-
game series. Starting Thursday March 24, the Eagles take on the Bruins in a battle against one
of the top teams in all of NJCAA. Salt Lake Community College comes into the week with a 17-5
record and 11-1 in conference play.

Following their series with the Bruins, the Eagles travel to Henderson, Nevada to take on the
College of Southern Nevada Coyotes in a four-game series. The Coyotes enter the week at 15-
12 and 7-5 in conference play. The first game will be played on Thursday, March 31.