Christmas Tree Regalia 2022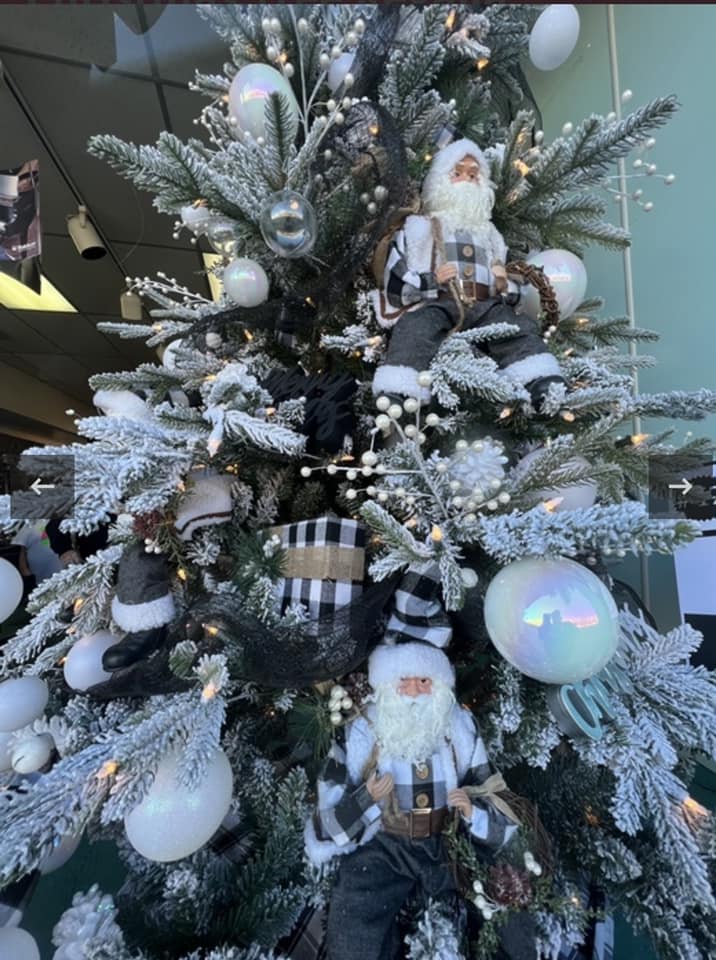 USU Eastern sponsored a tree a the Christmas Tree Regalia.
Every year in Price, Utah, around Christmas an event pops up by the name of Christmas Tree Regalia. The Event is hosted by The Children's Justice Center of Carbon and Emery county. The event this year includes visits with the Grinch, free movies and more. Most events are free of charge. There is a shop they set up as an online auction to participate in as well. There's something for everyone there.
The events started off with a "Meet the Grinch" and the Carbon High band provided live music all around main street on November 11. Coming along next on Nov. 18 is the lighting ceremony. This is done by all the businesses along main street. They all decorate their own Christmas trees to light. Price city also has the street lit with various Christmas lights. Reuben's BBQ will be at the event to provide food for the crowd, with performances by World of Wonder, Encore Dance and Kymmy.
The next event on the list is Nov. 25: a performance by violinist Charlie Cordner. The following day is the free movie at King Koal. The theater will be showing the live action version of The Grinch. The Movie is a Matinee, which starts at 11 AM. The final event is another performance by Charlie Cordner. Food provided by Gettin' Our Smoke On.
These are the only things the event includes. Every Friday from Nov. 10- Dec. 3, there are "Friday Night Strolls" where you can take a look at the Christmas Shoppe and walk through main street. The Christmas Shoppe is open Thursday- Saturday every week. The hours are Noon-8 PM.
Come take a stroll down main street and experience the beauty of Price, Utah. The Christmas Tree Regalia.