Chinese Spy Balloon
The spy balloon sent from China that was spotted above Montana gets shot down after becoming a threat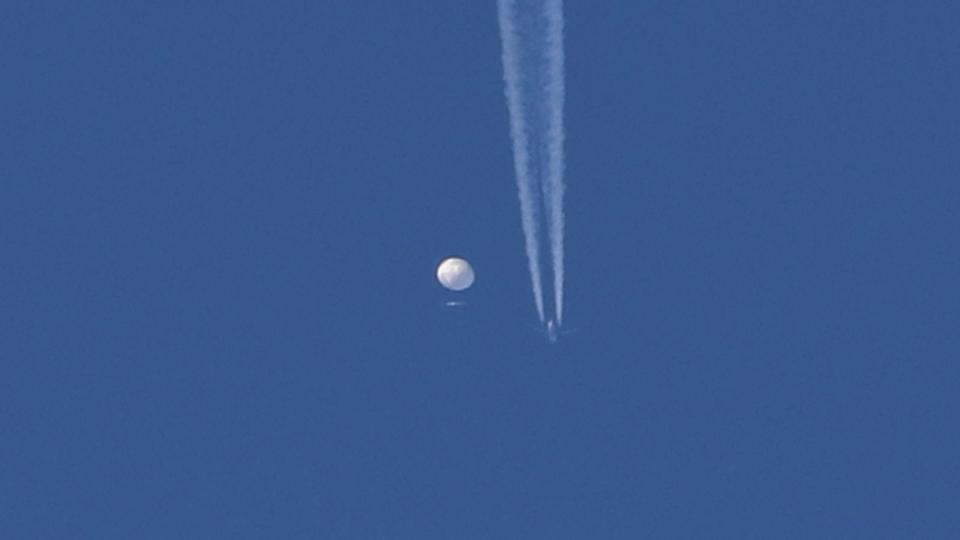 On Feb. 1, a spy balloon from China was spotted above Billings, Montana. The balloon was spotted by a former editor from a Billings local news site, Billings Gazette, who originally thought it was either a UFO or a star when he reported his sighting. The following weekend, the balloon was shot down over the Atlantic Ocean by an F22 aircraft using a Sidewinder missile after becoming a threat. The Monday after it was shot down, The Department of Defense released to the public the size of the balloon which measured bigger than the Statue of Liberty. Leaving it to be about 200 feet tall.
After the balloon was shot down, the debris was recovered from the ocean by the U.S. Navy and Coast Guard to remove any toxins from the balloon and missile. Officials from the Pentagon said the balloon may have been rigged to self-destruct. Although officials found the balloon concerning, China continues to claim that the U.S. "overreacted" and the balloon was a weather device. Air Force Gen. Glen VanHerck, commander of North American Aerospace Defense Command and U.S. Northern Command said that officials had a good idea that it was a surveillance balloon from the very beginning.
Republican Mike Turner, chairman of the House of Representatives Intelligence Committee, told GlobalNews he believed China was using the balloon to figure out how to counter U.S. nuclear weapons and missile defense systems.
The U.S. decided to shoot down the balloon when it got to the coast of Carolina after it crossed sensitive military sites through North America. China reacted negatively after the balloon was shot down. The United States was accused of indiscriminate use of force in shooting down the balloon. A source from China said shooting down the balloon "seriously impacted and damaged both sides' efforts and progress in stabilizing Sino-U.S. relations." Xie Feng, Vice Foreign Minister, made a formal complaint against the U.S. for this act as an "attack" on the unmanned aircraft. Shooting down the spy balloon caused the already rough relationship between the U.S. and China to become worse after China's claim of innocence. U.S. officials claim the balloon was not innocent and needed to be shot down