Seth Nate Player Profile
Seth decided that Utah State Eastern was the best place for him after serving his mission.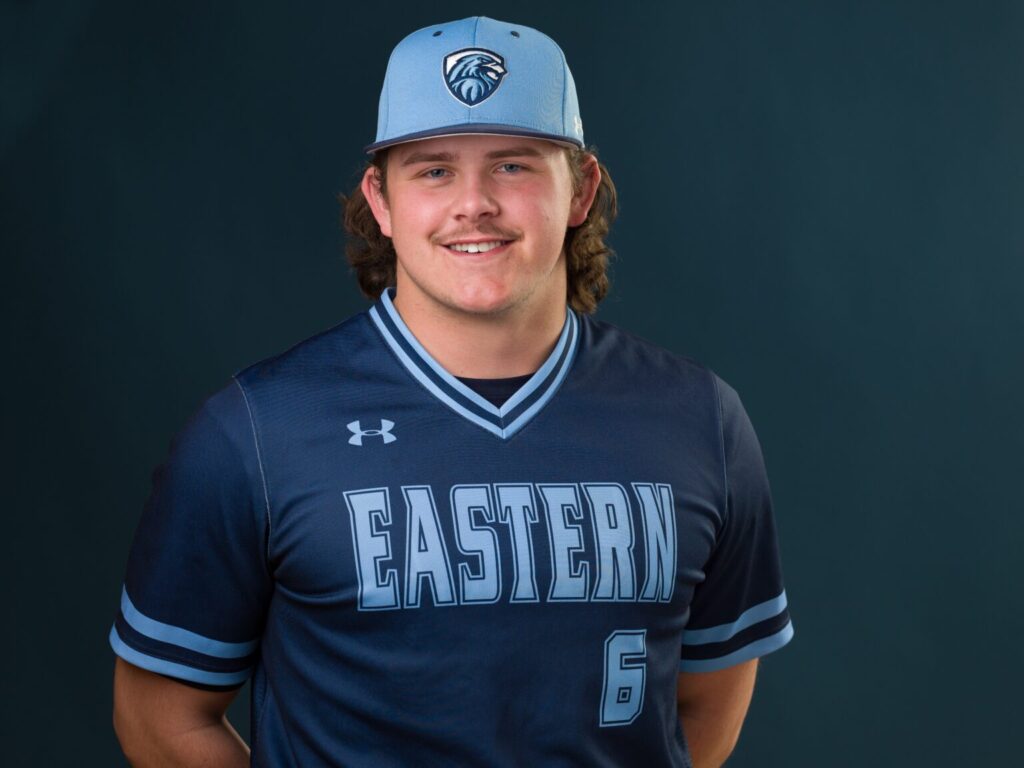 Everybody meet Seth Nate, Seth was born and raised in Pocatello, Idaho. He grew up in a house full of girls with one older sister, and two younger. He attended and graduated from Highland High School where he played football and baseball. In his years at Highland, he won a State Championship in both baseball and football. He played third base and batted fourth for the Rams, while in football he was a cornerback. He started varsity all four years in both sports. Where he would then later commit to play baseball at Utah Valley University.
Following High School, Seth decided to serve a mission for the Church of Jesus Christ of Latter-Day Saints. He was called to serve in Oaxaca, Mexico, Spanish speaking but it got cut short due to the COVID-19 protocols. He was later assigned to serve in the Provo, Utah mission. During that time, he got to serve here in Price, Utah where he met his new head coach, Kirk Haney. Seth was very familiar with the campus and people here at Utah State Eastern after serving many months.
Seth decided that Utah State Eastern was the best place for him after serving his mission. "I chose Eastern because of the great schooling and because of the competitive baseball program and conference they play in. The Scenic West Athletic Conference has raw talent that sends many people to the next level," said Nate. Seth had a minor setback in the fall after suffering a full ACL, MCL, Meniscus, and kneecap tear. However, with his drive and motivation he is back to competing for a starting spot at third base for the Eagles.
He enjoys many things outside of baseball, including his family time. Whether that be hanging out with his dad, or having a nice meal with his little sister that he calls "Big Chungus". Seth loves to be around his friends and doing things outdoors like fishing, hunting, or wake surfing. Teammate and friend Vaughn Deming said "Seth enjoys three things in life, Wingers, Women, and Smartie Paste".
Seth's a go-getter, he puts hard work into everything that he does and doesn't stop until the job is finished. We can't wait to see what he has in store these next two years at Utah State Eastern. He has already put together many great games for the Eagles during their preseason matchups. We can't wait to see what he does as we wrap up the end of preseason and head into conference play!