USUE Splits Road series with CNCC
Up next for the Eagles is another road series at Salt Lake Community College.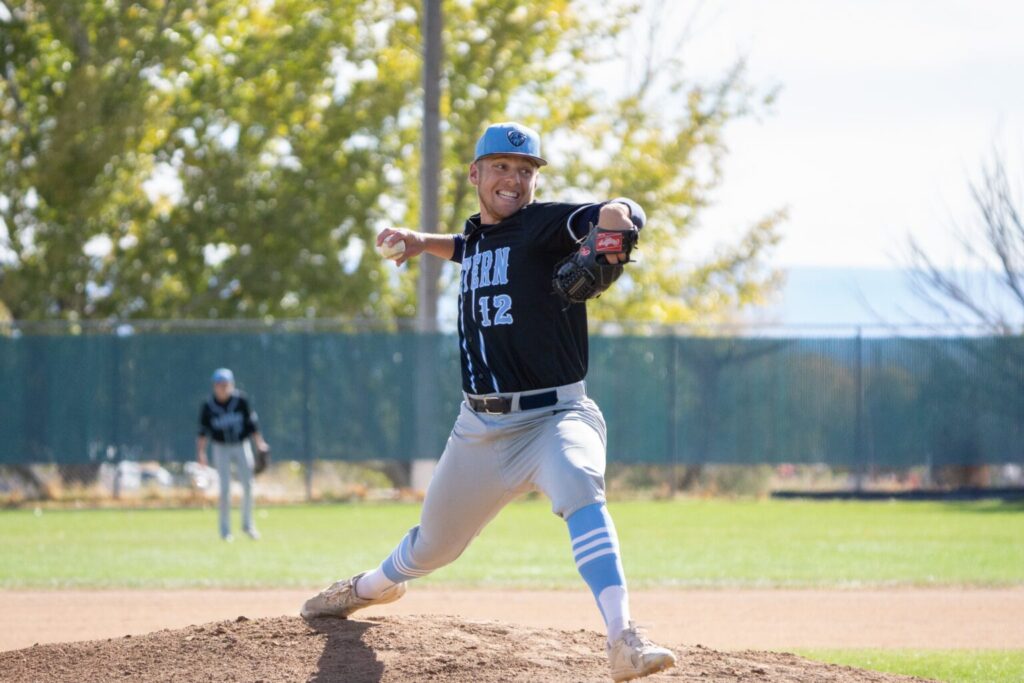 The Utah State University Eastern Eagles took on the Colorado Northwestern Spartans in a four-game weekend series. After a month off due to weather cancellations, the Eagles finally got back on the field.
Game one was a back-and-forth affair that ended with the Spartans on top, 12-8. USUE wasted no time getting runs on the board with the first two runs coming from a Vaughn Deming double, Tyler Nelson immediately followed with an RBI double of his own and Ty Barker hit a sacrifice fly scoring Nelson to give an early 4-0 lead. In the second, Davis Kirby scored Gavin Douglas on an infield single to push the lead to five. CNCC answered with one in the bottom half of the inning. Dakari Armendariz got the Eagles their lead back to five with another sacrifice fly. CNCC scored four in the bottom half to cut the lead 6-5. USUE responded once again, scoring two runs on a ground out and an error to take an 8-5 lead. It went downhill from there as CNCC scored seven runs, taking a 12-8 which led them to victory.
Game two went better for USUE, winning 11-0, which enforced the mercy rule on CNCC. Nelson kept his hot bat going, bringing in the first run of the game on an RBI triple. Gavin Douglas then brought him in on a single. USUE scored four in the sixth on a fielder's choice, two from a single by Seth Nate and one more from an error giving them a 6-0 lead. In the seventh they got three runs off of a Deming home run to left field, a Douglas single followed by a single from Creed Mogle bringing their lead to 11 runs. Tyler Fitch threw all seven innings, giving him a complete game shutout where he gave up two hits and struck out ten.
In game three, USUE could not get anything going as they were shutout, only getting five hits in the game The Eagles lost 4-0.
Game four was a thriller. Both teams only managed four hits in nine innings but USUE walked away with a 3-2 win. CNCC got on the board first in the bottom of the second scoring two runs. In the top of the third, Conner Bancroft scored on an error cutting the lead in half. USUE tied it up in the top of the sixth on a Nelson sacrifice fly. In the top of the ninth still tied at two, Deavin Lopez stepped to the plate and crushed his first college home run to right field, which gave USUE their 3-2 win and split of the series. Westin Corless started the game on the mound and went four innings, giving up two runs. Micah Del Rio came out of the bullpen and was dominant. He went five innings, giving up zero hits and striking out six leading the Eagles to a win.
Up next for the Eagles is another road series at Salt Lake Community College.