WrestleMania 39
 Overall this WrestleMania was really great, none of the matches felt boring, they were all entertaining. I highly recommend everyone to watch it whether you're a wrestling fan or not.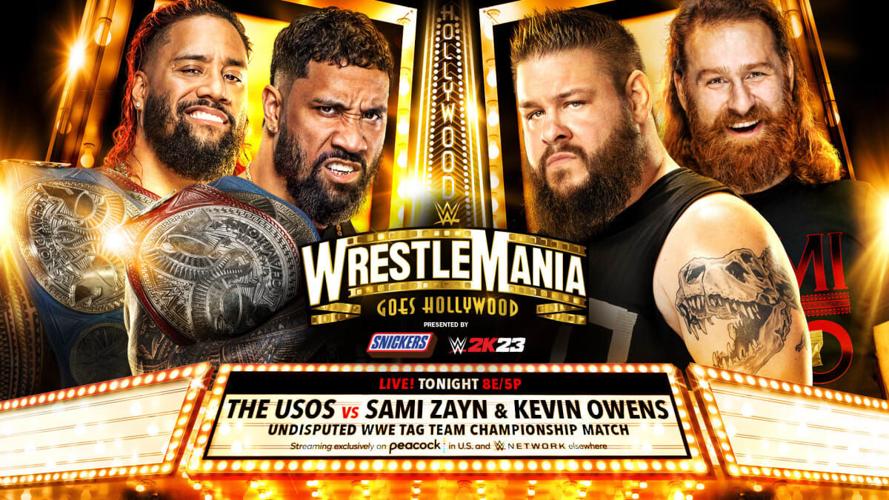 WrestleMania 39 took place the first weekend in April, it is a Superbowl-level event for fans of World Wrestling Entertainment [WWE]. Wrestlemania has become so massive that it has become two nights long. Night one featured eight matches, night two had seven. The first night began with a match between Austin Theory and John Cena for the United States Championship, it was a pretty quick match and Theory retained the title.
Night one continued with great matches, one of which was a fatal four way tag match between The Street Profits, Braun Strowman and Ricochet, The Viking Raiders and Alpha Academy. This match showcased these four teams in a really entertaining bout, in the end The Street Profits were able to win.
There was a match for the Smackdown Women's Championship between Charlotte Flair and Rhea Ripley. This match might be my favorite of the weekend, it was so entertaining and the two have so much chemistry that just added another level of entertainment. In the end Rhea Ripley was able to win and become the new Smackdown Women's Champion. Leading to an emotional ending for Ripley and Flair.
There were plenty of matches and all of them were great, however I'm now only going to dive into the two main events of the weekend, being Sami Zayn and Kevin Owens vs The Usos for The Undisputed Tag Team Championships and Cody Rhodes vs Roman Reigns for The Undisputed Universal Championship, due to the story elements in both of these matches.
Sami Zayn and Kevin Owens have so much history going from best friends to enemies to best friends again throughout their whole career. The Usos are real-life brothers who, throughout their whole career, have held family over everything. This match happened because Sami Zayn turned on Roman Reigns at the Royal Rumble in January. Roman Reigns is the Tribal Chief, the leader of The Bloodline and also the cousin of Jimmy and Jey Uso. For the past few weeks Sami has been trying to fix the broken relationship between himself and Kevin Owens.
When he was finally able to, the pair challenged The Usos to a match at WrestleMania. This match was amazing with so many close calls, but in the end, Sami Zayn and Kevin Owens were able to beat The Usos for the Undisputed Tag Team Championships. It was amazing, a perfect wrap to the story, they were able to do something amazing. I personally love Sami Zayn and for a while I thought he should take down Roman Reigns. However Sami got his moment and I'm totally cool with what he was able to do.
Now the main event of WrestleMania night two was the Match between "The American Nightmare" Cody Rhodes, and "The Tribal Chief" Roman Reigns. It was a great match, there were plenty of close calls. However, in the end, Solo Sikoa would show up taking out Cody to give Roman the win. I HATE how this match ended, not even because Roman Reigns won, but because of how. The last few big matches we have seen Roman Reigns in have all ended the same way. Which is just making the hype for Roman go away, and unfortunately because of that decision the same thing is going to happen to Cody. This was the perfect moment to end this insane title reign of Roman Reigns of almost 950 days. I just will never understand why the decision was made, I just hope Rhodes has something in store to make up for this major let down, and if he doesn't end up being the one, he better have someone else in store that will make it feel right.
Overall this WrestleMania was really great, none of the matches felt boring, they were all entertaining. I highly recommend everyone to watch it whether you're a wrestling fan or not. Personally I think night one was better than night two with the exception of the Hell in a Cell match that took place on night two. I'm excited to see where the story of Sami Zayn and Kevin Owens goes. As well as whatever is going to happen with The Bloodline.