Prominent CEU Alum Curt Crowther to Speak at USU Eastern Commencement
The ceremony will be conducted inside the Bunnell-Dmitrich Athletic Center on April 29, 2023, honoring the 2023 class of 346 graduates who have earned 405 degrees and certificates.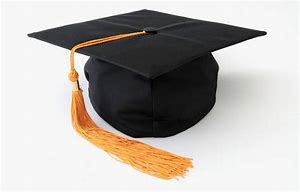 Curt Crowther, CEO and president of Serta Mattress and a prominent alumnus of the College of Eastern Utah (now Utah State University Eastern), will be the commencement speaker at USU Eastern's commencement ceremony. The ceremony will be conducted inside the Bunnell-Dmitrich Athletic Center on April 29, 2023, honoring the 2023 class of 346 graduates who have earned 405 degrees and certificates.
Commencement will be conducted by Senior Associate Vice President Greg Dart. Class valedictorian Chapel Taylor-Olsen and USUSA Eastern regional vice president Sofia Crompton will each be student speakers. Dart will then introduce Crowther, who will deliver the commencement address.
Following the remarks of Crowther, Dart will introduce the Val J. Halamandaris Caring Award recipient, Aubrie Carpenter. This will be followed by the conferring of degrees by USU President Noelle E. Cockett. Laurel Cannon Alder, USU Alumni President, will conclude the ceremony with a greeting to graduates, followed by the recessional.
The commencement ceremony will begin at 10 a.m. For more information, visit eastern.usu.edu/graduation.
After graduating from Kearns High School in 1968, Crowther attended the College of Eastern Utah (now Utah State University Eastern), where he worked as a janitor at the Geary Theater, held a job at the college bookstore and served as a resident assistant. Graduating with an associate degree in 1970, Curt moved on to the University of Utah, earning both a bachelor's and master's degree in 1972 and 1979 respectively.
Crowther's time in Salt Lake City saw him selling retail products and managing a construction company before he seized a unique business opportunity after he began to work for the Salt Lake Mattress Company (Serta of Salt Lake). In 1985, Crowther bought the company. He spent many years serving on the National Serta Board of Directors in Chicago. He currently serves as president and chairman of the Salt Lake Mattress Board of Directors.
Crowther has created many opportunities in business including manufacturing, finance and real estate. His success has also allowed him to be actively involved in the Utah community. Crowther has served on various boards and foundations over the years including 18 years as a Westminster College Trustee; member of the Salt Lake Rotary Club; one of the founding fathers of S'PLORE, a charity providing recreation for the disabled recently merged with the National Abilities Center in Park City; current committee member and past board president of the Natural History Museum of Utah; current Red Butte Garden advisory board member; and trustee for the R. Harold Burton Foundation. Crowther has also enjoyed giving back by donating his time playing rock and roll at charity events with the Disgusting Brothers Band for more than 40 years. He has generously donated in-kind mattresses for various community needs over the years as well.
Crowther's personal life reflects his many successes in his professional life. He married his high school sweetheart, Mary Callahan, and the couple have three children — Mark, Sarah, and Anne — all whom have earned post-graduate degrees. Curt and Mary are proud grandparents of five grandchildren. Enjoying the outdoor life in Utah, Crowther loves to spend time with family, white water rafting – a skill he learned at CEU – music, skiing, botany, diving, golfing, working, learning, riding horses and travel.
Chapel Taylor-Olsen is originally from Allegan, Mich. Before returning to school to attend the nursing program at USU Eastern, she earned a bachelor's degree with a double major in English and Comparative Religion from Western Michigan University in 2006. She moved to Price, Utah in 2008 and worked as a writing tutor for 11 years. She founded the La Leche League of Carbon County in 2013, and became the Health and Wellness Coordinator for USU Extension HEART initiative from 2020-2022. Taylor-Olsen started taking prerequisite courses for the nursing program in 2018 and completed her LPN in 2022, when she was named the PN Outstanding Student. She served as Student Nursing Association President from 2022-2023. She plans on staying at USU to attend the RN to BSN program. She and her husband have two children, one dog, and too many cats.
Brooklyn Palmer, a native of O'Fallon, Mo., began attending USU Eastern in the fall of 2020. She graduated high school with Summa Cum Laude honors in the spring of 2020. In high school, she competed on the school volleyball and basketball teams. At the end of her senior year, Palmer was selected as the Student-Athlete of the Year for her high school.
At USU Eastern, Palmer completed her Associate of Science in 2021 and began working on her bachelor's degree. She is graduating with her bachelor's degree in health education and promotion with an emphasis in health sciences. She was also a member of the USU Eastern women's basketball team all three years of attending school. During her time at USU Eastern, Palmer also had the opportunity to lead the LDSSA Institute council as the club president and participate in many service roles. Palmer plans to continue playing basketball with her last two years of eligibility at another school and continue her education. She is beyond grateful for the time spent at USU Eastern as well as the connections and friendships that were made.
Sofia Crompton is a Price native and graduated from Carbon High School. She is graduating with her associate degree and is studying elementary education and will continue her degree at USU Logan. Crompton is excited to become a teacher and plans to teach kindergarten. During her time at USU Eastern, she has been a part of the Student Association. Crompton is grateful for all the opportunities and memories USU Eastern has given her. Her favorite memories have been attending the games, the dances and meeting new people.
Aubrie Carpenter just completed her LPN year at USU Eastern and plans to continue in the program this fall to earn her RN. Carpenter believes firmly in service, inclusion, and doing your part to help set others up for success. She has a strong work ethic and loves to have a good time. This is evident by the many events she has volunteered to DJ or emcee. Carpenter enjoys serving her community as an executive board member of the United Way of Eastern Utah and works with local high school sports teams as a volunteer conditioning coach. She has a passion for people and human connection and lives by the motto "We Need Each Other". Carpenter and her husband Jon have four children who they have raised in Carbon County. Carpenter hopes to work at the local hospital when she completes her nursing training. For more information on USU's 136th commencement, visit the commencement website.