Softball begins second half of conference play
The Lady Eagles will be playing at home this upcoming weekend against the Rangely Spartans.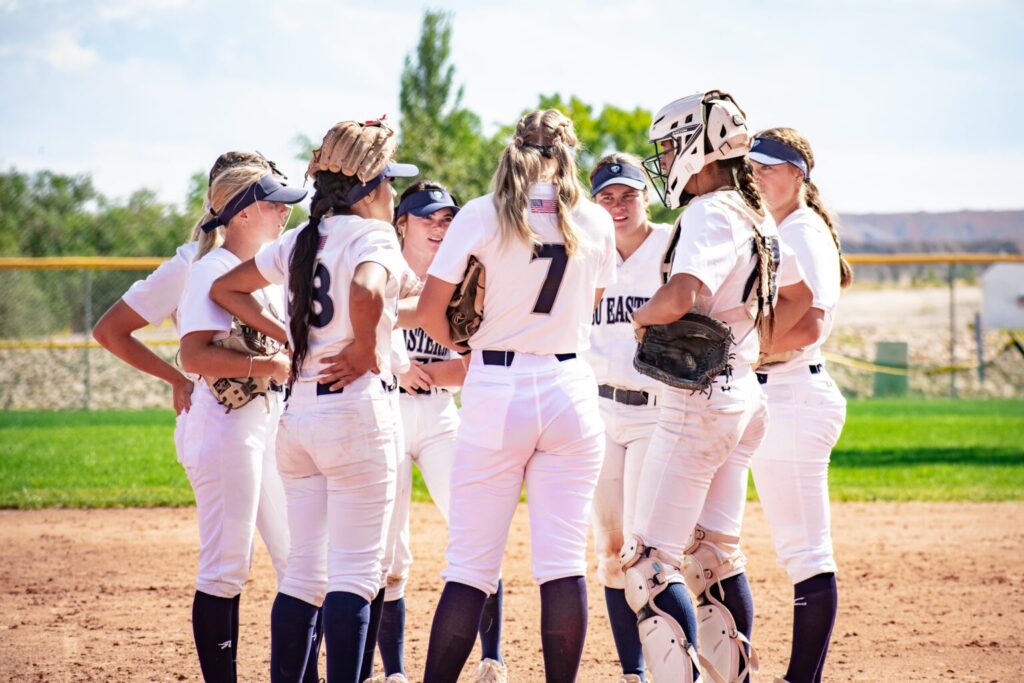 The Utah State University Eastern Lady Eagles have played two conference series in the last two weeks, beginning the second half of conference play.
Salt Lake Community College, the number one team in the conference, was the first opponent for USU Eastern. The Eagles fought hard but came up short, finishing the series with one win and three losses. Eastern started the road series with a dominant, seven-run victory over the Bruins. USUE fought their hardest, but fell in the final three games of the series.
Just a few days ago, the Lady Eagles was able to play Snow College for the first time this season. With the first scheduled series against the Badgers getting postponed to another time later in the season, the Eagles have been behind other teams within the conference due to the lack of games played so far.
Eastern was able to start off the series strong taking game one in six innings with the score being 19-11. The Eagles offense was able to rack up 5 homeruns in just the first game. Throughout the weekend, the Eagles offense was hot, bringing in 46 runs during the four games played.
Eastern was able to sweep the Badgers in the highly anticipated matchup.
"I am extremely proud of the team and their efforts against Snow this weekend," said head coach Katelyn Groves. "Every single player on the team contributed to our success. As a coach, that's the best way to win a game, along with our offense getting timely hits when needed."
Going forward the Eastern softball team is very optimistic and elated for the rest of their season.
"This was a hard fought, well-earned weekend. Top to bottom, this group fought hard to help us come out on top," mentioned Groves.
With the Eagles winning all four games this weekend, they were able to move up to third place. With only four teams making it into the conference tournament, the Eagles will need to hold onto their position.
The Lady Eagles will be playing at home this upcoming weekend against the Rangely Spartans.