USU Eastern, UBTech Agreement establishes new pathways from tech ed to higher ed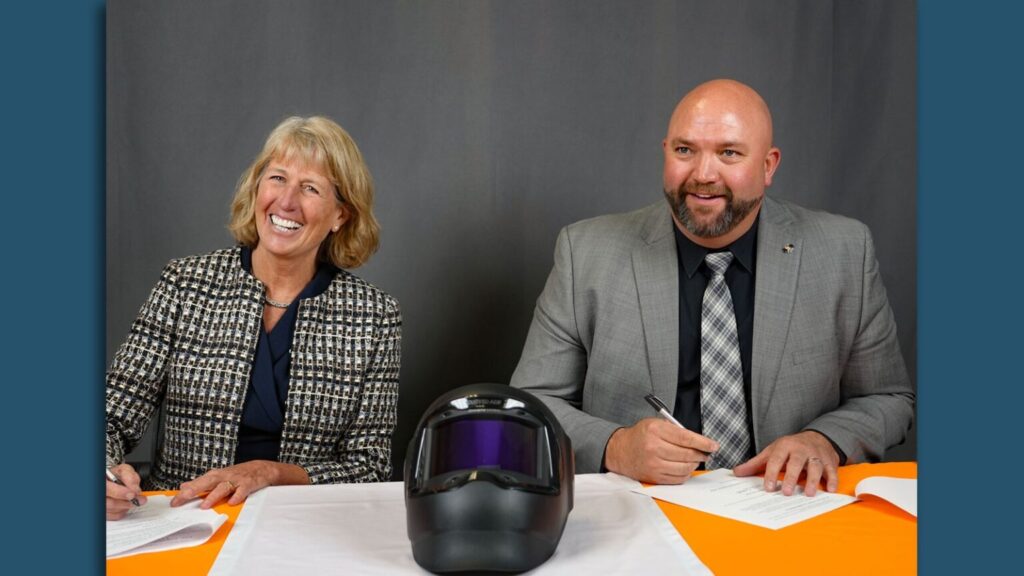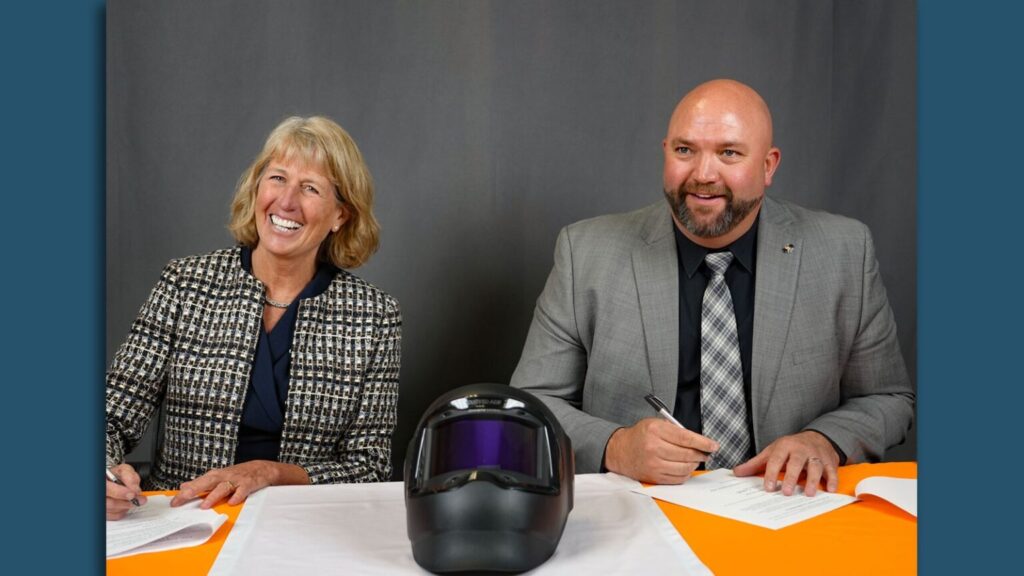 Utah State University and Uintah Basin Technical College (UBTech) recently signed an agreement that makes it easier for welding students to choose to expand their career paths. The articulation agreement allows UBTech welding certificate students to transfer directly to USU Eastern's associate degree in welding program.
"This is something USU President Cockett and I have been working on for six years," said UBTech President Aaron Weight. "Welding is a program we are very proud of, and we have already worked together to produce some of the best welders in the country. This agreement makes the transfer easier for students."
Cockett explained that these degrees, sometimes called "stackable" degree programs, allow tech students to move seamlessly into USU Eastern's associate degree track.
"Uintah Basin Tech offers great technical training in Vernal and Roosevelt, and we can add the general education classes such as communications and management," Cockett said. "This gives students a streamlined pathway to decide how far they want to go in the industry. They can also apply these credits to some USU bachelor's degrees."
In addition to flexibility, it offers students cost-saving options if they don't choose to pursue a traditional on-campus, four-year degree, Cockett said. Previously, the technology certificate credits would not apply to the associate degree, meaning it would take two years for a student to finish. Now they can come to USU Eastern with their certificate and complete the associate degree in just one year.
This agreement aims to address some of the needs of people in the eastern part of the state. Cockett said welding is the first such articulation agreement with a technical college, but USU looks forward to developing more.
Cockett has experience with success stories in technical education — her son, Dylan, got his first welding certificate while still in high school. He went on earn several more certifications and started his own company.
For more information about welding and other technical programs at USU Eastern, contact adviser Kim Mortensen, [email protected], 435-630-0794.
Dennis Hinkamp
Writer, Media Production
Extension and CAAS Marketing and Communications