USU Eastern graduates 348 students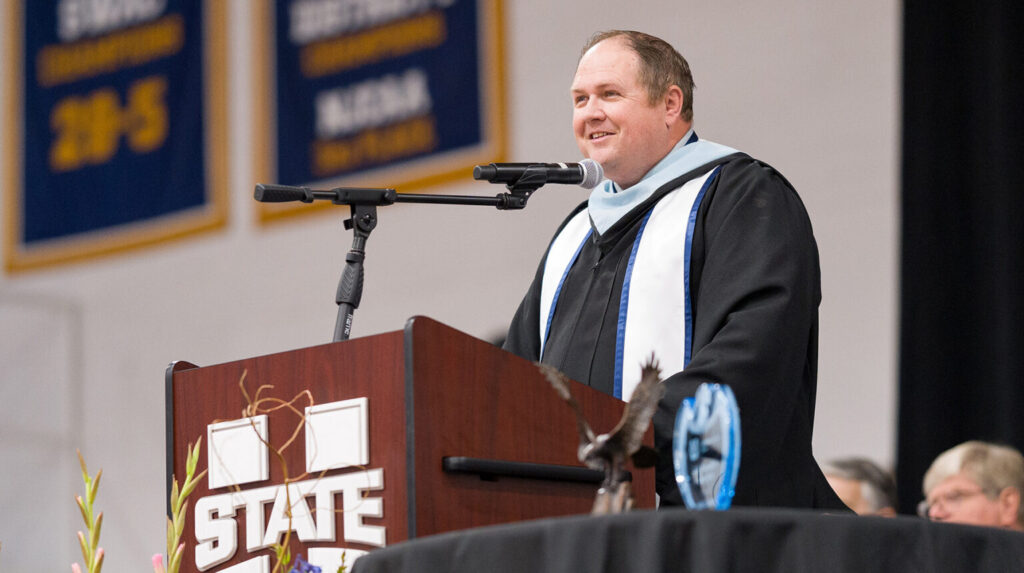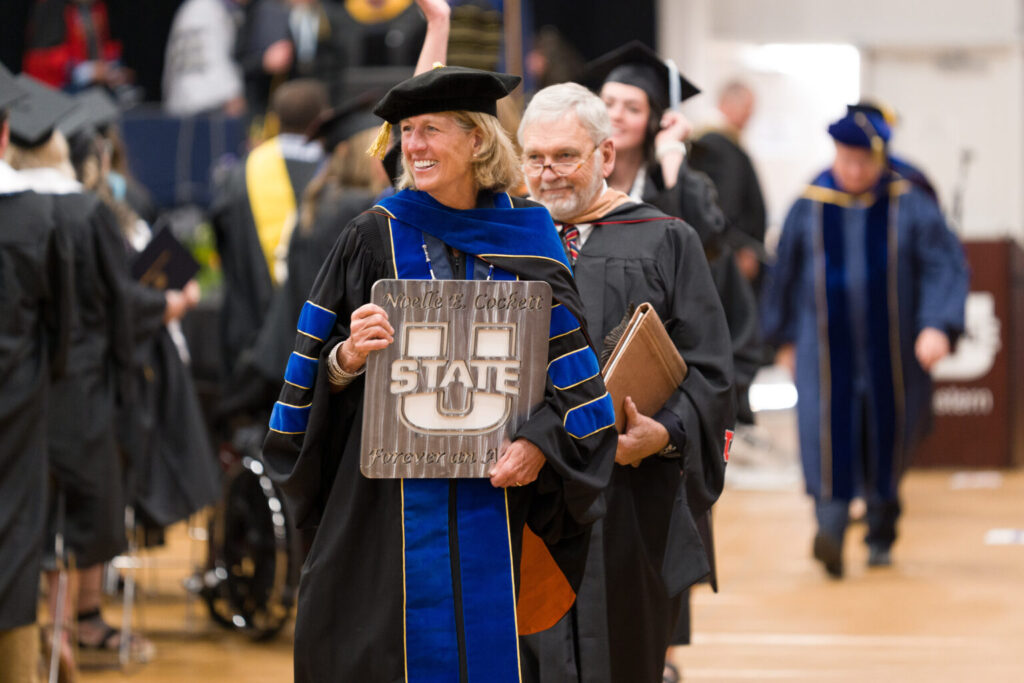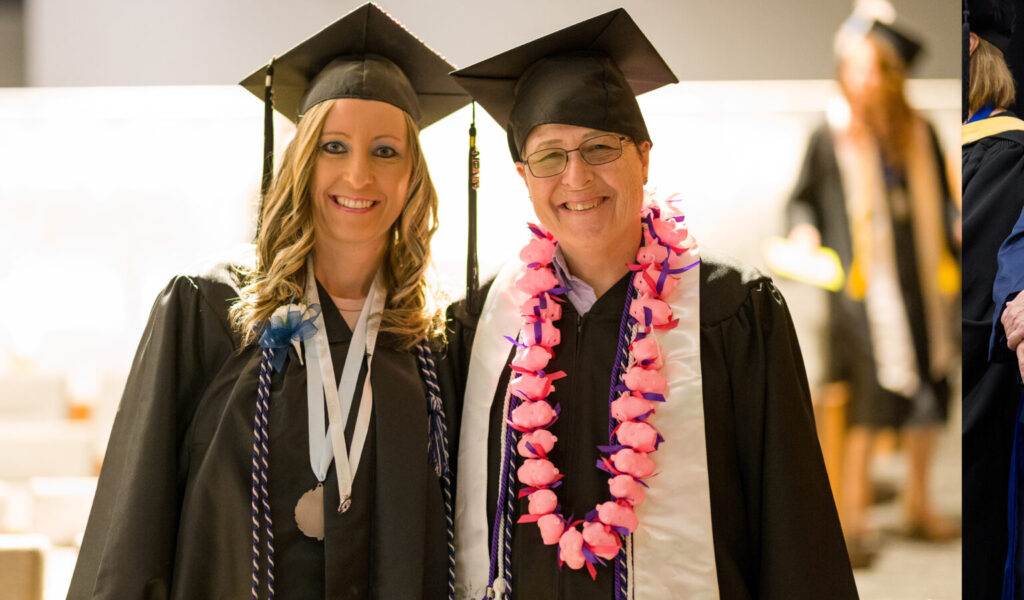 Utah State University Eastern is proud to have celebrated its class of 2023 on Saturday, April 29. The class of 2023 consists of 348 individuals earning 210 associate, 47 bachelors, 11 master's and two doctorate degrees, and 135 certificates.
"There are few if any days in my role that I enjoy more than commencement," said Greg Dart, senior associate vice president of USU Eastern. "Commencement is several things; among them it is an acknowledgement of past accomplishments that have come to an end; and it is a beginning, a springboard to the rest of your life. But more than any of that, it is a moment you should savor and live within."
USU Eastern celebrated graduates with a ceremony inside the Bunnell-Dmitrich Athletic Center. Dart welcomed the graduates and introduced the keynote and the student speakers.
The first student speaker was valedictorian Chapel Taylor-Olsen, who graduated with high honors with an Associate of Applied Science degree in nursing. Taylor-Olsen, opened by recounting how challenging it was for her to go back to school, but also the pride she found in herself as she found success. She encouraged students to trust in their own abilities and talents and that they would find their way.
"We are all poised for exciting futures," Taylor-Olsen said. "I know that this is a complicated moment. Whether you have your plan for your future laid out neatly and clearly in front of you or are sitting here with a heavy dose of panic in your head wondering what you're going to do with yourself next fall, trust me when I say: you will find your way."
Sofia Crompton, USUSA Eastern vice president, was the ceremony's second speaker. Crompton graduated with honors with an associate of science degree in general studies. Crompton shared several keys she has learned when facing life's bullies and how to overcome negative thinking. She encouraged the graduates to believe in themselves and not give in to life's bullies, whether they be real or whether they are only in one's mind.
"All of you here have already accomplished something that is so difficult and tasking for your body and mind," Crompton said. "Remember that you are capable of so much and deserve to be proud of yourself."
The keynote speaker was Curt Crowther, president of Serta Mattress Company and a graduate of the College of Eastern Utah (now USU Eastern). In his message, Crowther began recalling what life was like when he was in college in the late 1960s and 70s. He would go on to share with the students a mantra he learned while attending CEU. This mantra: "there are no small things."
"This simple yet nebulous concept has had much to do with my success," Crowther said.
Crowther went on to recount several "small" things that would shape his life in high school and college. He shared lessons throughout his life that would help the graduates.
"I believe your future is stunningly bright!" he said. "You have accomplished much in your young lives, and you know life is an array of small things. Notice them. . .Notice them. What "no small things moment" at USU Eastern or in your future will change your life forever?"
After the speech, Dart awarded the Val J. Halamandaris Caring Award to Aubrie Carpenter. USU President Noelle E. Cockett then provided a short message and conferred upon the students their degrees. Once the graduates received their diplomas, Steven L. Palmer, president of the USU Alumni Association, delivered a welcome address.
The ceremony closed with a special presentation from Rich Etchberger, vice provost and interim vice president for Statewide Campuses. Etchberger and Dart presented President Cockett with a gift from the campus, a metal sculpture crafted by the campus' award-winning welding program. This gift symbolizes the area's gratitude for President Cockett's support during her seven years as university president.