75-year-old instructor still teaching; is on fifth year at CEU
Jerry Anderson has been working for the College of Eastern Utah for over five years. He teaches biology and botany. Anderson has always wanted to be in a college environment, but didn't have the opportunity until he retired from teaching in public schools.
He received his bachelor's degree at the University of Utah, did graduate work at Utah State and received a master's degree at Brigham Young University. Anderson traveled to Australia one year and brought back plants which are now growing at BYU.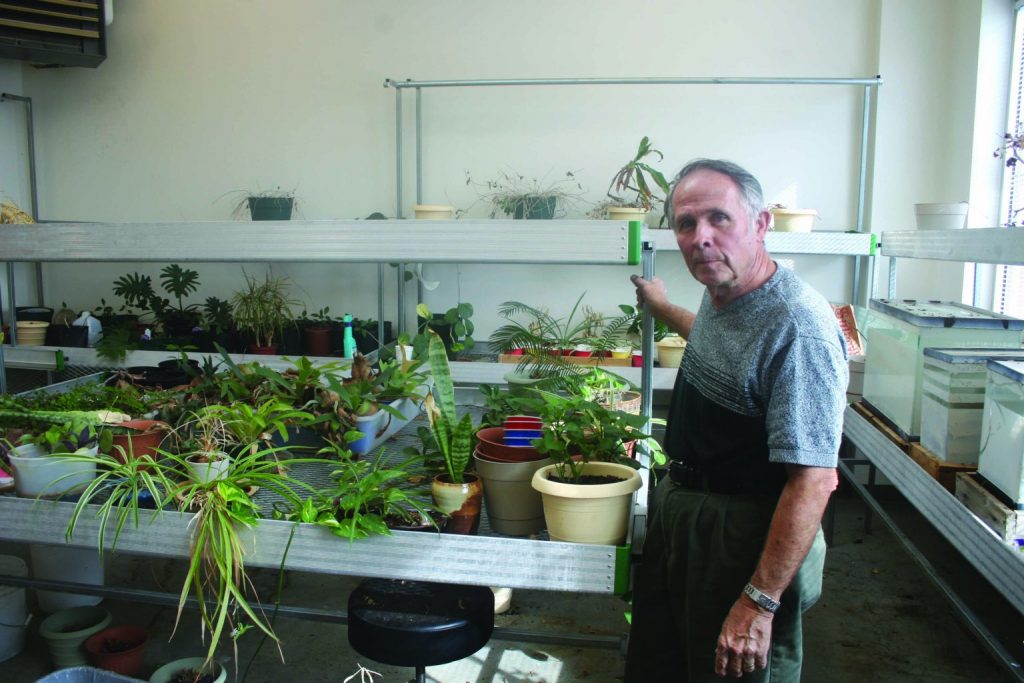 This archived article was written by: Valeria Moncada
Jerry Anderson has been working for the College of Eastern Utah for over five years. He teaches biology and botany. Anderson has always wanted to be in a college environment, but didn't have the opportunity until he retired from teaching in public schools.
He received his bachelor's degree at the University of Utah, did graduate work at Utah State and received a master's degree at Brigham Young University. Anderson traveled to Australia one year and brought back plants which are now growing at BYU.
Anderson became interested in science by working as a Boy Scout in Salt Lake City. He still holds the record for a four peaks climb; in less than nine hours.
He moved to Price to work for the Wilberg Mine in Emery County. After a couple years, he decided to return to teaching and was hired at CEU to tend the green house. From there he, decided to start teaching at CEU.
"I always enjoyed the plants, ever since boy scouts when I was 12 years old," Anderson said. He graduated in biology about five decades ago. "It is a very interesting and changing subject; I graduated high school the same year the double helix DNA was created. Biology just looked better than political science."
One memory that Anderson always remembers is when his dad would take them to Yellow Stone Park. "It's a wonderful place to go, I gained a lot of experience and enjoyed the outdoors a lot."
CEU has currently received a grant with USU, that will allow the biology teachers to take a photo of each sheet of plants they have stored and put data on them to show where, when and whom they were collected by. Each plant is identified with a UPC code and can be referred to digitally on the computer.
"Students should take my classes because we have a lot of fun," he said.
Anderson is most proud of his family. He has 15 children and 66 grandchildren. One of his grandsons took first in state wrestling last year in the 112 pound class. "I have all sorts of interesting things going on with them, from highway flaggers to Sterling Scholars."
Anderson was planning on climbing King's Peak for his 75th birthday but was not able to. "I've climbed it many times before."