Bread 'n' Soup Night brings in a record $5,000
Each year prior to the Thanksgiving holiday, the CEU SUN Center hosts an event called "Bread 'n' Soup Night." This year's project was met with much success. Hundreds attended the event, which was held on each of the first four Mondays in November.
Each week, participants enjoyed homemade soup and warm, fresh bread, as well as the peace of mind knowing that they purchased a meal that helped purchase food for others in need.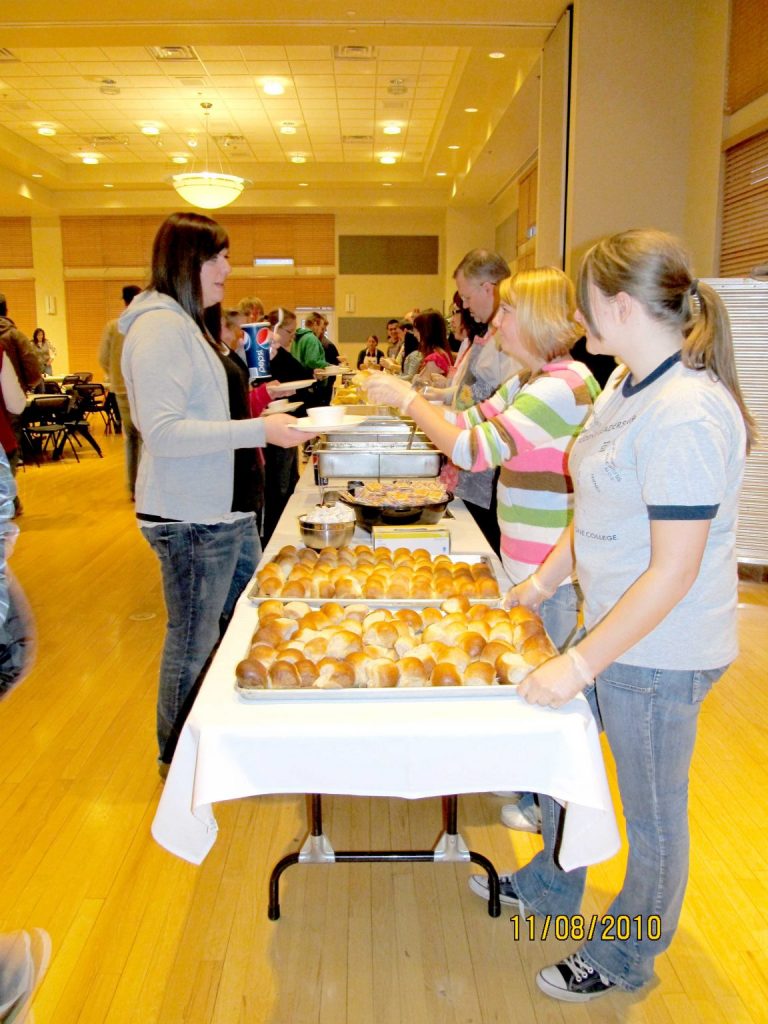 This archived article was written by: Austin Ashcraft
Each year prior to the Thanksgiving holiday, the CEU SUN Center hosts an event called "Bread 'n' Soup Night." This year's project was met with much success. Hundreds attended the event, which was held on each of the first four Mondays in November.
Each week, participants enjoyed homemade soup and warm, fresh bread, as well as the peace of mind knowing that they purchased a meal that helped purchase food for others in need.
"I was pleased with how Bread 'n' Soup turned out," states Amanda Van Wagoner, the SUN Center leader who spearheaded the project, "We had a lot of people come out, and a lot of volunteers that came to help."
SUN Center Adviser Kathy Murray was also pleased with how the project went this year. "We raised enough money to donate $5,000 to the Carbon County Food Bank. This breaks our previous record by about $1,200. We are very excited to be able to make such a substantial contribution."