Art building re-purposed
With the uniting of Utah State University and the Department of Workforce Services at the Price campus, the art building is being remodeled with a new name and purpose.
The building will be converted into The Center for Workforce Preparation. Both credit and non-credit classes will be offered through the new platform. This means trade and technical certificates will be offered. Non-credit courses are measured by literal hours spent learning a given subject, rather than in credit hours. They are also non-transferable to other colleges and universities and do not go towards a formal degree.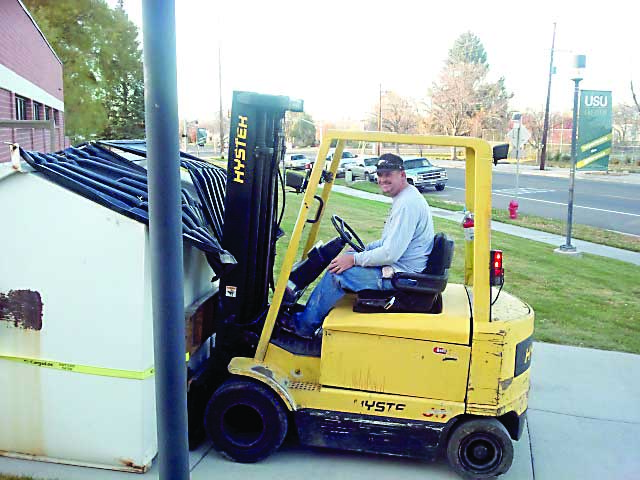 This archived article was written by: Karli Morris
With the uniting of Utah State University and the Department of Workforce Services at the Price campus, the art building is being remodeled with a new name and purpose.
The building will be converted into The Center for Workforce Preparation. Both credit and non-credit classes will be offered through the new platform. This means trade and technical certificates will be offered. Non-credit courses are measured by literal hours spent learning a given subject, rather than in credit hours. They are also non-transferable to other colleges and universities and do not go towards a formal degree.
In the proposal document for the center, it states that the programs offered include automotive, welding, cosmetology, building construction, trucking and heavy equipment. "The programs are designed to prepare graduates for employment in regional business and industry.
However, credit-based classes will be offered as well. Credit based classes are like traditional college courses measured in credit hours over a given amount of time. These courses can apply to a degree and more accepted by employers as well as other learning institutions for transfer.
"That means that USU Eastern is better able to 'use the right tool for the right job' — or to use credit when credit is best, and to use non-credit when non-credit is best," said USU Eastern Chancellor, Joe Peterson.
According to the proposal, "The proposed Center is designed to create stronger partnerships and align the College's work in human capital development with the actual needs for human capital that are manifest in the regional economy and attract students to needed training. "