Dorms go to the dogs
Nine Utah Highway Patrol dogs and one Grand County canine tested for their annual narcotics certification at the USU Eastern Price Campus on Jan. 29.
Every week, the Utah Highway Patrol (UHP) canine units train the dogs a mandatory eight hours. According to officer Jared Withers, of the Green River UHP, about half of this training consists of the officers hiding stashes of drugs for the other officer's dogs to find and the rest is spent drilling the dogs on other emergency drills.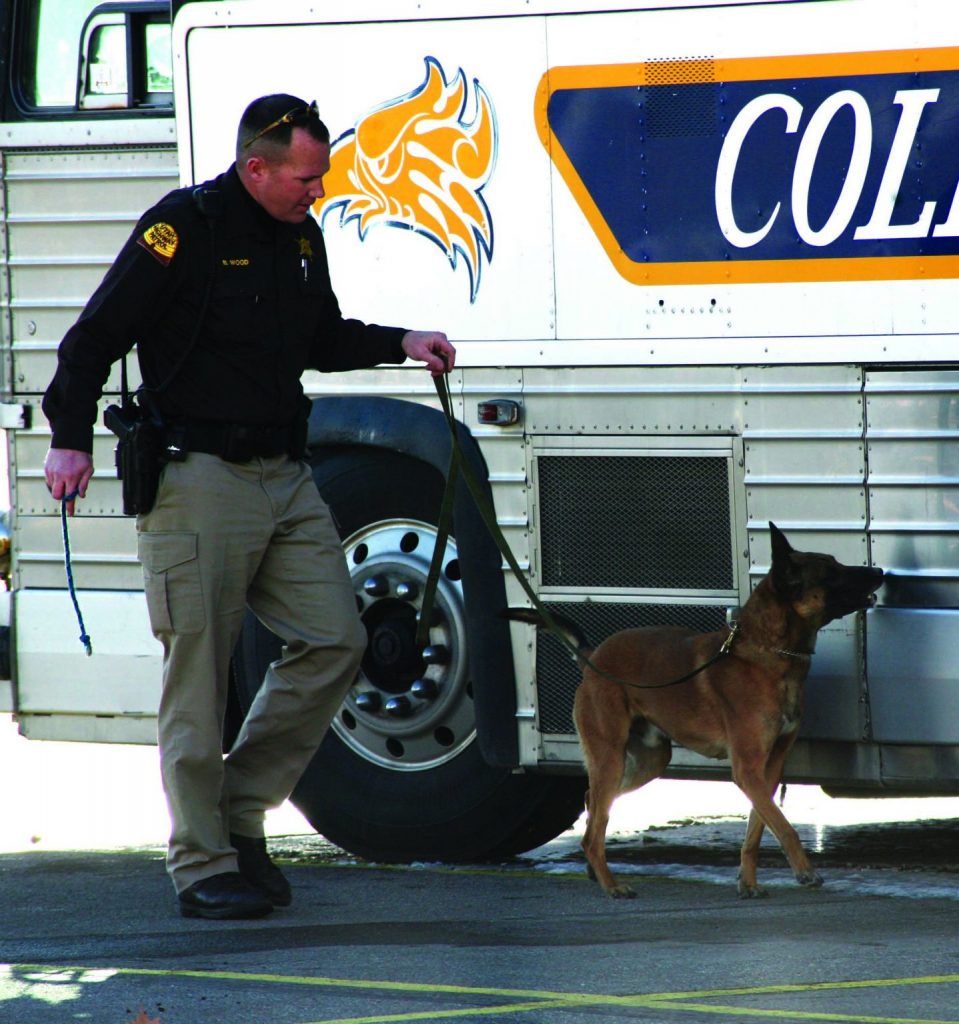 This archived article was written by: Seth Richards
Nine Utah Highway Patrol dogs and one Grand County canine tested for their annual narcotics certification at the USU Eastern Price Campus on Jan. 29.
Every week, the Utah Highway Patrol (UHP) canine units train the dogs a mandatory eight hours. According to officer Jared Withers, of the Green River UHP, about half of this training consists of the officers hiding stashes of drugs for the other officer's dogs to find and the rest is spent drilling the dogs on other emergency drills.
The test given in Price involved a panel of judges hiding stashes of marijuana, heroin, methamphetamine and cocaine. The dogs were then judged by their ability to locate and draw attention to the drugs. All of the dogs tested had passed previous annual certifications and offered an exemplary performance for 2013.
The judges for this test were Blake Gardner, of the Emery County Sheriff's Office; Tim Magneson, of the West Jordan Police Department; and Tom Smith, of the West Jordan Police Department.
Sergeant Steve Salas, of Price, is credited with reserving Burtenshaw Residential Hall and the old Eagle Bus for the training. According to Sergeant Rob Nixon, a 12-year veteran of the UHP, the drills require a large building to keep the dogs from smelling the stashes reserved for each other.
"Running a police dog is, in my opinion, the best job in the world," said Nixon. "We work with one of our best friends and a loyal partner; a dog that is valuable to the community. And we are able to train the dogs to be able to keep the community safe."