Winners of the USU Eastern Statewide High School Art Competition
High school art students from Logan to Pleasant Grove were the top winners in the ninth annual USU Eastern Statewide High School Art Competition.
Best of show went to Katie Wishart of Copper Hills High School for her acrylic painting titled "Teeming Abyss." The first place winner was McKlean Killpack of East High School for her watercolor titled "Pete's Brother," second place went to Parker Peterson of Pleasant Grove High School for his ceramic jar titled "Big Jar," and third place went to Cheyenne Bee of Logan High School for her photo of the "Leaf."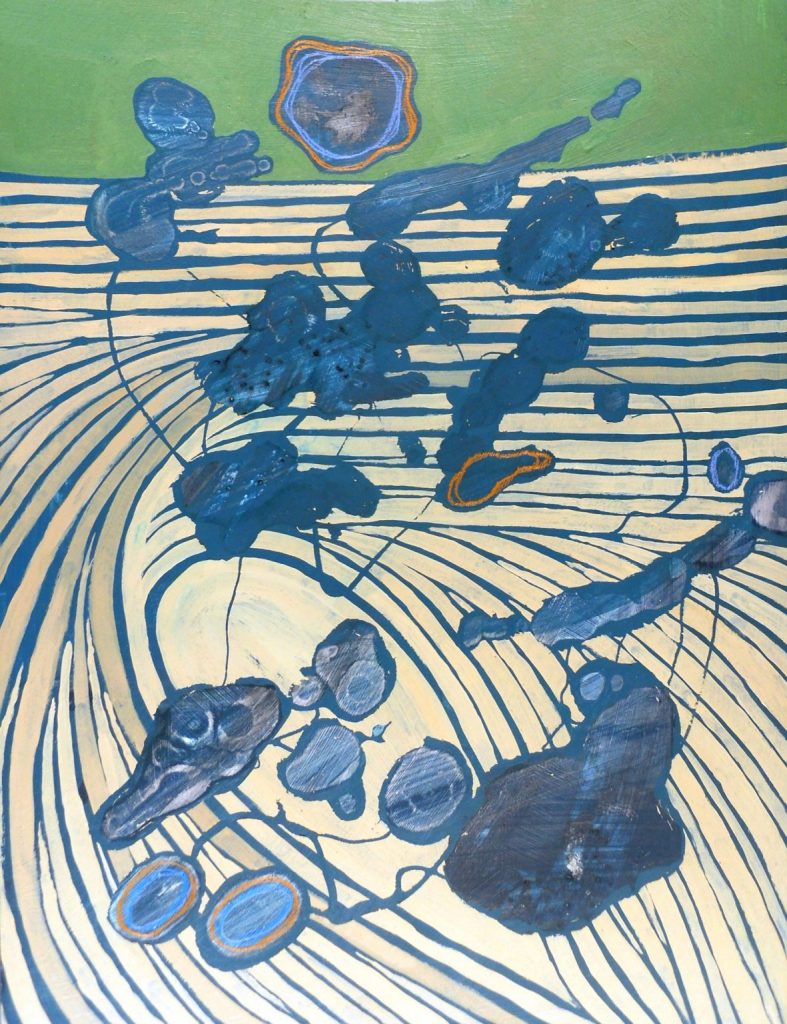 High school art students from Logan to Pleasant Grove were the top winners in the ninth annual USU Eastern Statewide High School Art Competition.
Best of show went to Katie Wishart of Copper Hills High School for her acrylic painting titled "Teeming Abyss." The first place winner was McKlean Killpack of East High School for her watercolor titled "Pete's Brother," second place went to Parker Peterson of Pleasant Grove High School for his ceramic jar titled "Big Jar," and third place went to Cheyenne Bee of Logan High School for her photo of the "Leaf."
Honorable mentions went to Ani Henriksen of Pleasant Grove for her acrylic painting titled "Chrome," Jerrel Mock of Logan High School for his ceramics titled "Sea Brain," Judy Suh from Logan High School for her photograph titled "Westminster Abbey," Collin Child of Logan High School for his photo titled "Desert and Fence," and Megan Sorenson of Wayne High School for her scratchboard titled "Leopard."
Gallery curator, Noel Carmack said, "This is probably one of the most difficult shows we've had to judge. All the judges were impressed with the submissions."
Besides Carmack, the judges included Megan Woods who holds a bachelor's of art history degree from Colorado State University and Lyndsay Reid who hold a bachelor of fine arts in illustration from Southern Utah University.
The exhibit is fully installed in USU Eastern's Galley East and is open Monday through Thursdays from 10 a.m. to 5 p.m. The closing reception and awards ceremony will be on Friday, Feb. 8, from 7-9 p.m. The community is invited to attend and meet the artists at the ceremony. There is no admission charge to Gallery East.