Nicole Young to give commencement speech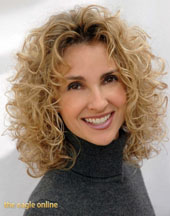 The vice president of business development of Mandalay Entertainment Group and native of Price will serve as commencement speaker for USU Eastern's 75th graduation ceremonies slated for Saturday, April 27 at 10 a.m. in the Bunnell-Dmitrich Athletic Center.
In her position, Nicole Young, works to enhance brand equity for the company and executes strategies for new business and product development in traditional and digital media. She was responsible for the strategy, development, launch and monetization of Tell to Win, which became a #1 New York Times bestseller. Managing multiple business ventures, her expertise is in product development and creating and implementing branding and marketing strategies. She joined Mandalay in 2007 where she developed new business in traditional and digital media.
Previous to Mandalay, she worked at Morris Yorn Barnes Levine Krintzman Rubenstein Kohner & Gellman, a pre-eminent entertainment law firm. As an executive with the firm, she explored and evaluated opportunities for organizational growth, developed and implemented marketing and communications strategies and analyzed business and market trends.
Prior to joining the law firm, she worked on the film, Malibu's Most Wanted, starring Jamie Kennedy and Taye Diggs. Her work with the producers and studio executives transitioned into a position on The Jamie Kennedy Experiment for Big Ticket Television. She worked as a key production liaison between department heads and network executives for the weekly hidden camera sketch comedy TV show which aired on the WB.
Young began her career at WhiteLight Entertainment, working with Academy Award™ winning producer, Gerald Molen.
She received her associate's of science degree from the College of Eastern Utah where she was active in student government and the dance department. She received her bachelor's of science degree, cum laude, in English with an emphasis in writing/professional communication from Utah State University.
She received her J.D. from Brigham Young University's J. Reuben Clark Law School where she was a member of Moot Court and the American Inns of Court. She was elected to the board of the Student Bar Association and appointed to the Moot Court Board of Advocates as director of Interschool Competitions. Nicole was the recipient of the Best Brief Honorable Mention, Contracts Small Section, in the Rex E. Lee Moot Court competition and participated in the University of San Diego School of Law's Institute on International and Comparative Law in Florence, Italy.
She recently served as vice chair of the Los Angeles chapter of the J. Reuben Clark Law Society. She is a member of the Utah Bar Association and the State Bar of Utah.
Receiving the Chancellor's Medallion is Lynn Stevens who was born in Blanding, Utah, in a small two-room house. He graduated from San Juan High School and Utah State University, then started active duty in the U. S. Army, with the rank of second lieutenant. He remained on active duty 33 years and retired with the rank of major general. The Army sponsored his graduate studies at the University of Utah, where he obtained a master's of business administration degree.
During his Army career, General Stevens commanded troop units at every level from platoon to a unit at the rank of major general. He served 10 years in Germany, 10 years in the Pentagon, and many assignments in missile development, tactical nuclear weapons and logistical support duties.
After Army retirement, he was employed by Northrop Grumman Corp. for 10 years as vice president for Precision Weapons Development. He returned to Blanding and served eight years as a San Juan County Commissioner. He also served on Gov. Jon Huntsman's Senior Staff as the director of Public Land Policy Coordinator. He served on the Board of Trustees of the College of Eastern Utah and assisted in the transition of CEU to its present status as USU Eastern. He now serves on the school's Regional Advisory Council.
The 311 graduates come from seven countries and eight states outside of Utah. The most popular degrees are an associate's of arts, RN, LPN criminal justice, medical assistance, welding, business, cosmetology and accounting. Females outnumber male graduates 192 to 120 with the range of graduation ages from 17 to 57 years old.