Rough weekend at Colorado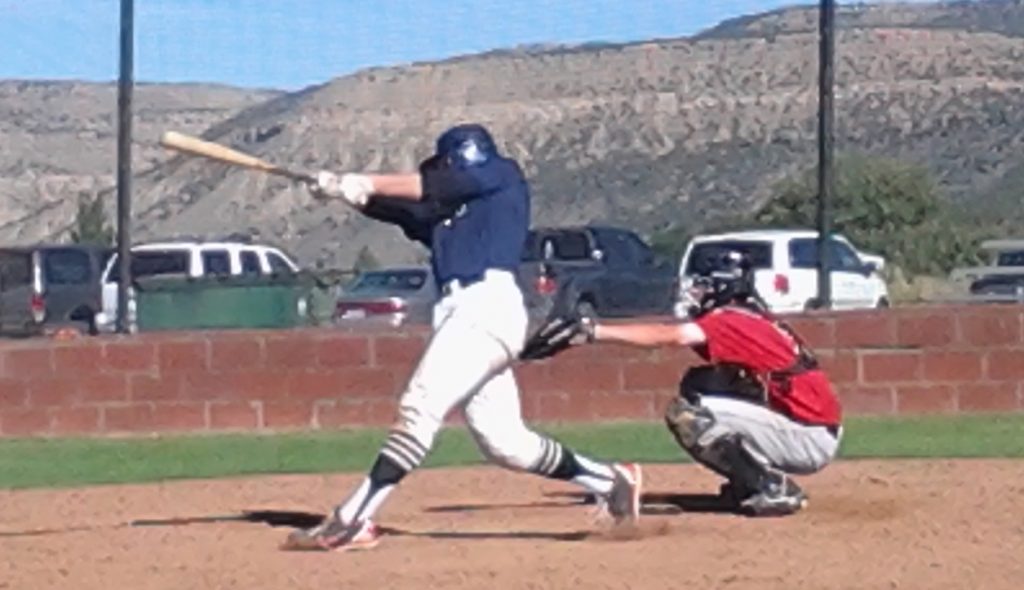 This archived article was written by: Boyd Lainhart
After losing 5-3 and tying 4-4 in last week's games, the Utah State University Eastern's baseball team prepares to face the Colorado Northwestern Community College Spartans again this Saturday at home.
Tensions are high in the Eagle's practices this week after a disappointing performance by the team as a whole last weekend. The team has a lot more on the line in these upcoming games than just a win or loss. CNCC has been a rival with the baseball program for years since they compete together with a lot of the recruiting prospects. Last year, the Eagle's walked away with a 6-2 record against the Spartans.
The Spartans jumped ahead in the first game with a triple to begin the third inning, later to score on a sacrifice fly to the center fielder. The Eagles answered in the fifth inning with a leadoff single and a sacrifice bunt to move the runner to second. A stolen base then put the runner in position to score off a ground ball to the shortstop to tie it up 1-1. The Eagles took the lead the next inning after CNCC's pitcher gave up 4 straight walks. The game was ultimately decided by the 3 run homerun to right center by CNCC in the 7th inning as USU-E was not able to make up the ground, leaving the final score 5-3.
In the second game, the Eagles jumped out in the lead with back to back singles by Cooper Beck and Manny Begay in the 2 inning. CNCC then tied it up in the third inning and then scored 3 more in the 4th inning taking the lead 4-1. Eastern spent the rest of the game catching up and finally did in the 8 inning with two walks and two hits including a triple by Hadley Thorpe, tying it up at 4. But because this was only a fall season game, it didn't go into extra innings.
The Eagles have been working harder this week to make a point that last week was a fluke and that they have a lot more in them than the scoreboard showed last weekend. The game time for the rematch is this Saturday, October 4 11 a.m. at USU Eastern's field.