New assistant manager at Campus Store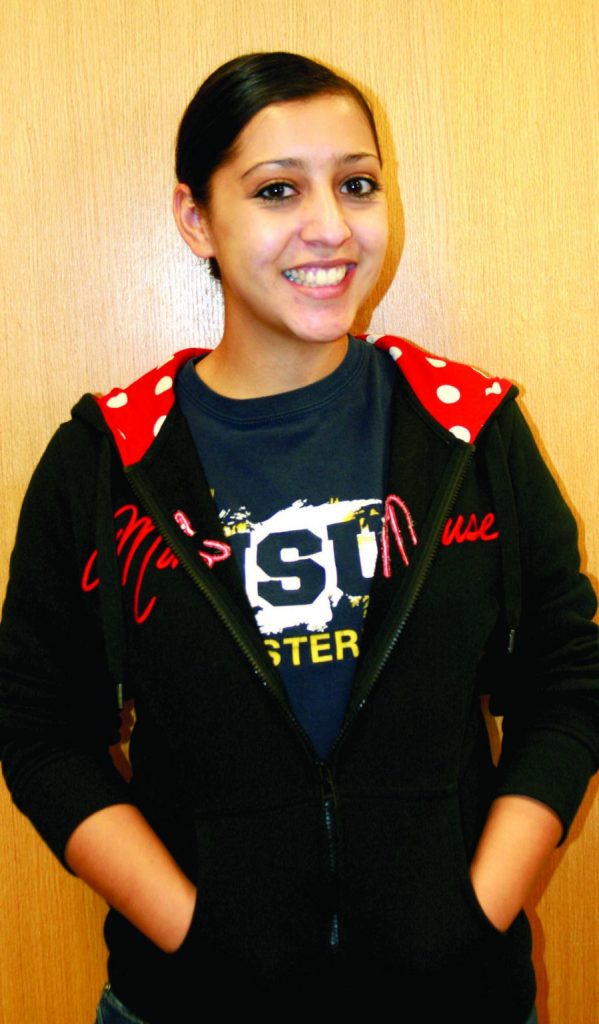 This archived article was written by: Kate Tresner
There's a new face in the USU Eastern campus store. April Buscarini, Eastern alumni returned after several years to fill the new assistant manager position.
Buscarini is from Price and is a graduate of Carbon High School. She earned her associate's degree at USU Eastern in December 2010, so she's no stranger to the school, or the campus store. While attending the university, she worked at the campus store, holding a general position. Now she's back, but this time as the assistant manager. She is in charge of making sure that the campus store receives all of the necessary supplies.
Before she returned, she moved onto Dixie State, where she got engaged after attending for one semester. She met her fiancé, Jordan Buscarini, in Price before moving. They continued to date even though he lived in Price and she lived in St. George.
After Jordan proposed, they moved back to Price together. Jordan earned his bachelor's degree in broadcasting from SUU, and is now a sports broadcaster for USU Eastern on the radio, and during live games. He also is an announcer for community events. Together they are bringing great things to the community and the university.
Buscarini chose to work at the campus store over other jobs because of the campus store manager, Susan Leonard. "My favorite thing about the campus store is the people I work with and the environment I work in. Susan is a great person to work for. And I enjoy doing projects with the two cashiers, Lauren Smith and Candace Reid. They are all fun to be around and there is never a boring moment when we are working together."
Buscarini claims that her favorite customer is Duane Hanson, a custodian. "Almost every day he comes into the campus store to get a soda.  When he purchases his soda he always has to tell us a joke before leaving.  It's something I now look forward to."
She also describes the most annoying part about the campus store. "When customers come into the campus store, the first thing I hear is the sensor go off. It's only to make the employees aware that they are in the store.  But sometimes we get a customer that will say, 'I'm not stealing anything,' or they stop right on the sensor and it keeps beeping because they don't move, thinking they did something wrong. So for the future, the sensor does not mean you are stealing or you did something wrong. It is for us who work at the campus store."
The campus store is open Monday through Friday from 7 a.m. to 6 p.m., and is closed on weekends and holidays. Its inventory has recently changed, with new T-shirts and hats that come in a variety of colors and styles. Buscarini invites customers to stop in the campus store. "We are always getting new things in so stop on by and see what's new."