SUN Center provides service for college, community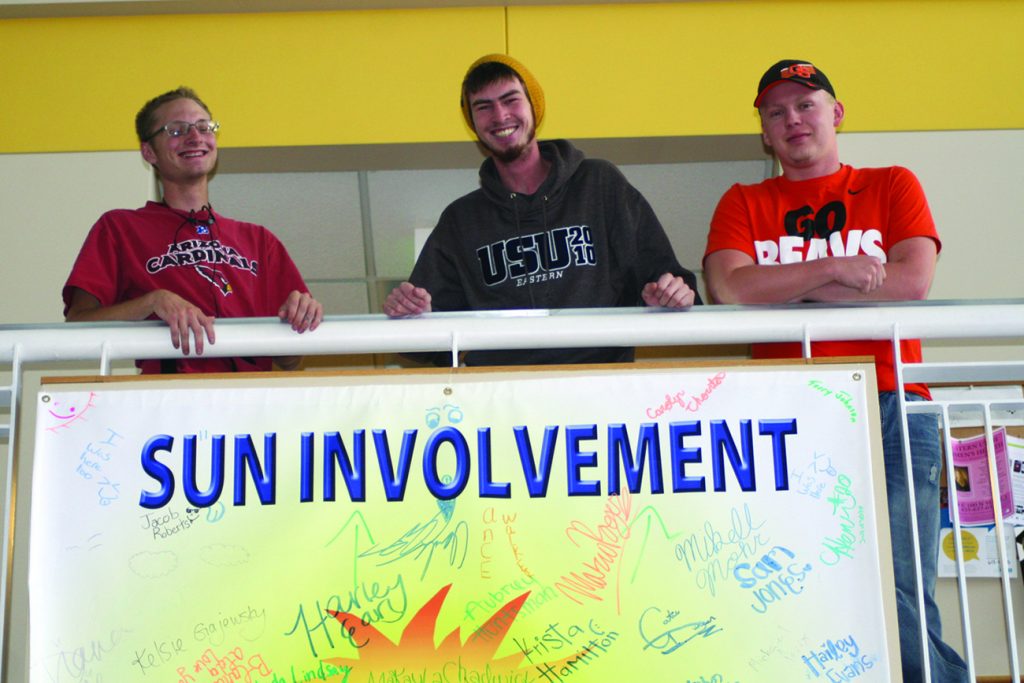 This archived article was written by: Emma Rowley
On the second floor of the Jennifer Leavitt Student Center you can see the SUN Involvement Center banner hanging from the railing covered with student signatures. The SUN Center is the service group on campus where its leaders, called SCILs, look for service opportunities to better our campus and community.
If you see a need on campus, come to the SUN Center, located on the second floor of the JLSC, to find the resources to make a difference. If you are interested in a certain major, come to the SUN Center. There will be opportunities for you to get experiences doing service in the area of your major. Or if you are just bored, come to the SUN Center. There is always something fun going on.
"Sometimes I worry we are too loud. There will be a movie playing, a card game going and everyone is laughing. I love it!" says MaKayla Chadwick, SUN Center Motivational VP. Everyone is welcome, and there is always candy available to snack on. Do not let midterms get you down. Come and do some meaningful service and help make the campus and your community a better place, says Emma Rowley.