What A Woman Wants raises $5Gs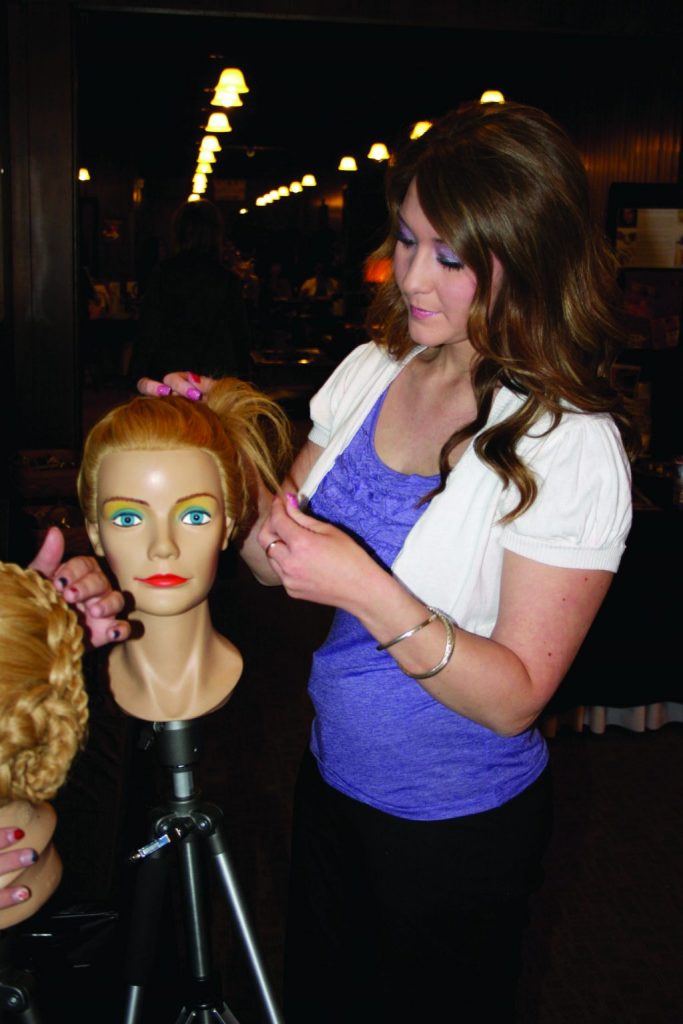 With 34 vendors and over 700 in attendance, the What a Woman Wants Expo was a phenomenal success. Nearly $5,000 was raised in scholarship funds to increase retention and recruitment in the cosmetology department. This fundraiser was organized in only five weeks by a group of six talented women. Kathy Smith had this to say: "The committee made up of Debbie Prichard, Karra Hillam, Jeannie Anderson, Peggy Hennings, Amanda Holley and myself had a great time working together and it was a great mix of talented women each bringing something different to the event and that combination of talents made the expo hugely successful."
The Cosmetology department would like to note that this expo could not have come together without the generous contributions of the community. The Tony Basso Group made a significant donation, including the use of The Tuscan Event Center, printing costs for all posters, large vinyl signs, and tickets as well as free radio advertisements for the event on KUSA FM100. The KOAL 98.3 Kickin' Country station also donated airtime, and The Sun Advocate newspaper printed free advertisements as well.
The USU Eastern cosmetology students contributed by painting thumbnails red for the Red Thumb Reminder campaign to stop texting while driving. Students also did manicures, gel nails, braiding tutorials and all of the hair and make-up for the fashion show models.
Local vendors of all types were at the expo, displaying goods, services and helpful tutorials. There were all sorts of different booths, giving women everything that they want, including clothing, accessories, florists, fitness, sweet and savory treats, creative gifts, health care, crafts, kitchen supplies, politics, make up and skin care.
One USU Eastern student in attendance said, "Even with only a little money to spend, I got some great deals and free samples! I loved talking to all of the friendly vendors and learning about the many great businesses we have here in Carbon County." It was a great opportunity for local businesses to get recognition. The cosmetology department is an advocate for shopping local and hopes this expo helps local residents realize they don't have to drive through the canyon to get what a woman wants.
Some highlights from the expo were the many great tutorials, such as DIY floral arrangements by Love Floral, how to create the smoky-eye look by the cosmetology department, making earrings by Apple Country Crafts, and healthy smoothie recipes by Castleview Hospital. The fashion show put on by Lil' Touch of Bling was a huge hit, and Jackie Davis of Price Floral outdid herself when she served up her beautiful and delicious wedding cake display for free to everyone at the expo.
All in all it was a great event put on by great people for a great cause. It was wonderful to see the community come together to support each other and support the cosmetology department in such a big way.