Fox News: your local music instructor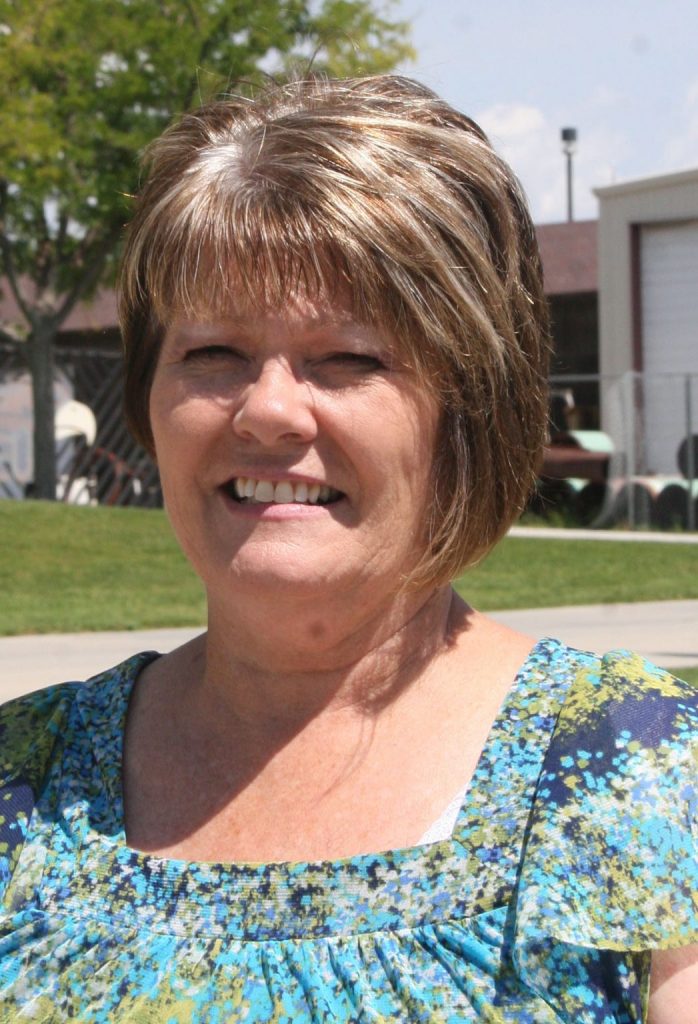 This archived article was written by: Sam Czarnecki
Meet Kay Fox, Utah State University Eastern's music appreciation and choir instructor. This is her third year teaching at USU Eastern as an adjunct and her first year as full time.
She enjoys reading autobiographies, historical fiction and trade journals. Her hobbies include working in her yard and traveling to see new places. Her favorite vacation spot is Salzburg, Austria. She is most proud of her family.
Her two favorite quotes are: "always be the first rate version of yourself, not a second rate version of someone else," by Judy Garland, and, "smile, everything is good," by anonymous.
As a child, her musical inspiration came from her home life. Her family wasn't especially musically inclined, but they did listen to a lot of songs on records, especially big-band pieces.
Fox was born in the quiet, comfortable town of Huntington, Utah, which is located at the mouth of a canyon that cuts into the Wasatch Plateau. She attended high school at Emery High, where she sang in choir.
She's loved singing since she was a little girl, and took that and her passion for teaching and earned her music education degree at Utah State University in Logan, Utah.
She went on to teach in New Mexico, Nevada and Price, Utah. While she was in Nevada, she went back to school to get her master's degree.
She specializes in vocal music, and can play piano, violin and clarinet. She's sang with many groups, the most notable being the Utah Symphony Orchestra and the Utah Opera.
She enjoys many of the classical composers, including Mozart, who learned to play piano at 3, started writing music and mastering other musical forms at 6, and continued on to tour Europe as a famous performer and composer and Stravinsky, who wrote famous ballet pieces, and several pieces based on Russian folklore that exhibit some jazz influence.
Fox loves how all the people in music, with their various skill sets and talents, can come together to create something altogether new, something that couldn't have been there before. She says, "I like… to watch people and their hard work all come together, especially in groups. It takes a lot of effort and time," and it's her opinion that the students around here are great because they do put in that effort and time.
While we're on the subject, Fox needs singers for her choir. Anyone interested in taking a choir course this semester can speak to her at the music building, located on the southwest corner of the campus, or contact her at [email protected] for more information about the courses. She said that she'd greatly appreciate any and all volunteers.