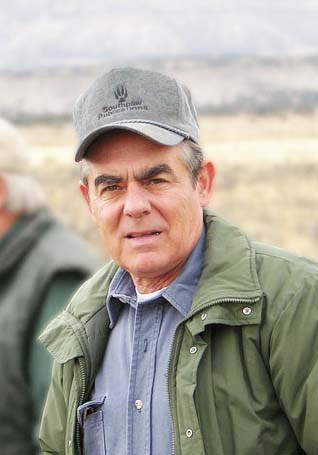 This archived article was written by:
A local historian will discuss writing about Southeastern Utah at the second annual Local Authors Night at the USU Eastern Library on Thursday, Nov. 6 at 7 p.m.
Tom McCourt, author of six books highlighting Southeastern Utah, has been featured in numerous publications. He has written about the Robbers Roost outlaws; Cass Hite: Utah's legendary explorer, prospector and pioneer; White Canyon, the little town at the bottom of Lake Powell; a history of Moab, Nine-Mile Canyon; and a soldier's story.
He is an alumnus of the College of Eastern Utah where he majored in anthropology.
The past two years, the USU Eastern Library was remodeled and transitioned into a modern day state-of-the-art library for the students, faculty, staff and community. "We invite patrons to check out the newly remodeled library from 2-6 p.m. that day to see what it offers," Lori Brassaw, library director said.
The library started its Local Authors Collection in 2013 and acquired a collection of 50 titles written by local authors. Personnel obtain two copies of each title: one available for checkout and the other as part of the library's permanent Special Collections, which focus on Carbon and Emery County history.