Off the pitch: life through the eyes of Justin Jones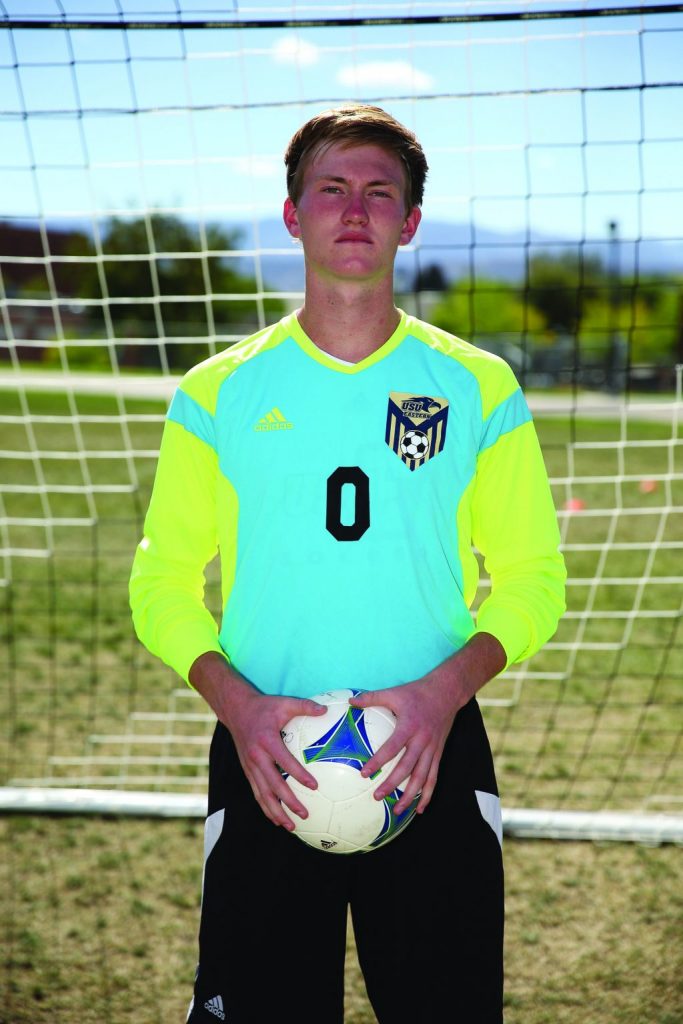 This archived article was written by: Carly Dalton
Full of energy and witty to a fault, Justin Jones describes himself as "motivated." The irony in that statement is found in his regret, "I wish I would've gotten better grades in high school." Hailing from Tucson, Ari.,
Jones epitomizes the definition of "wise-guy." Through the extent of the interview, Jones was constantly cracking jokes and smiling. Standing at about six-feet-four-inches tall, he can be seen easily seen among his teammates, serving as a positive role model to his team. The advice he would give to his brothers on the team and to everyone is simply, "be you."
It's fitting that this exuberant character sees himself "getting money and doing well" within the next five years. The best advice he has ever got from his teammates is simply, "don't shit the bed." Expanding on this unorthodox answer, he said, "Don't choke." He also hinted towards the fact that this advice could be applicable to a vast amount of areas that have to do with not only soccer, but also with life in general.
Out of every possible location in the world, he would like to go to, "England so I could watch a Manchester United Soccer game." That might explain the reason for his favorite color being red.
When it comes to being a team, no soccer squad could be closer than this one. Many laughs and stories have been shared in this "well knit group of guys that literally love each other." Some little shenanigans have been pulled, the most riotous one being the dreaded "slap-cam." To anyone who may not be well-informed on things pertaining to pranking, "slap camming" is where a person puts shaving cream on their hand, slaps a person while another person films the event. The latest victims of this prank were Brody Gardner and Chase Virgil.
His most embarrassing or funny story, Jones shared a story of when he played on his club team in Arizona. One of his teammates struck the ball and it bounced downward off the crossbar, hit the goalie in the face and ended up rolling past the end line to mark a goal for his team. He expressed that the worst part of his soccer team and training is the "running and the quickness training." His favorite pre-game meal is spaghetti "that's good stuff right there."
If he was to tell future USUE soccer players any advice, he would say, "enjoy it while it lasts because it ends faster than you think." To him it feels like it just started and now it has already come to an end. They do not have a spring season, but they will have spring training.
Jones biggest fear is porcelain dolls. He watched a movie when he was little and it has freaked him out ever since.
Jones is working on his pre-requisites, trying to keep his grades and fitness up, doing everything he can to be an asset both for his team and for his future career. His hero is his dad, and clearly his parents raised a smart, motivated, self-sufficient young man that will take him places where he wants to be.