Changes to USUE's dining services in future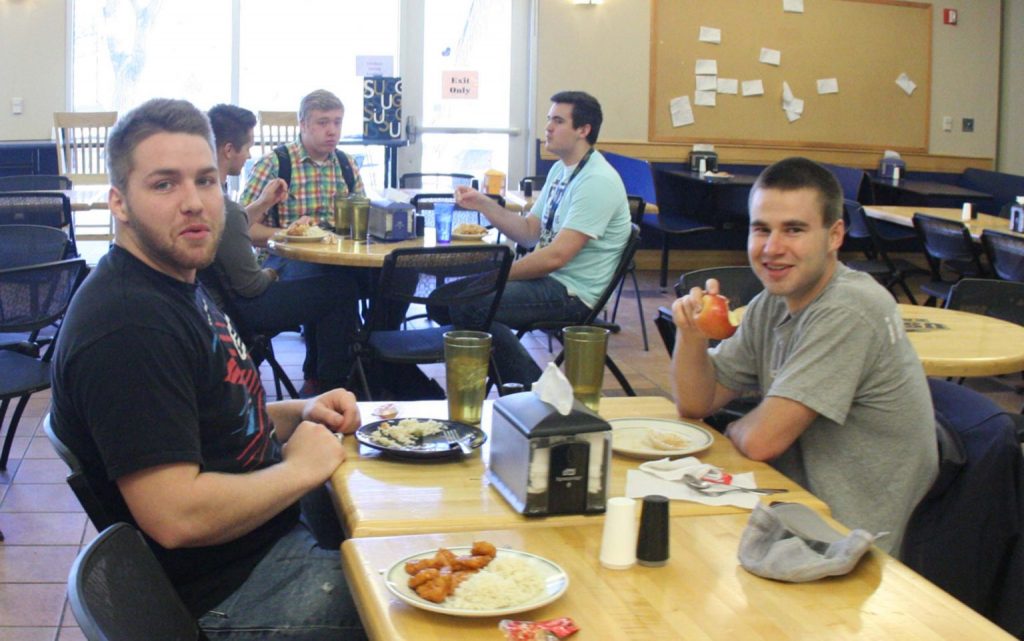 This archived article was written by: Christopher Palo
A debt of $732,000, that's the current debt that Director Gillan Bishop inherited when he took over the dining facility of USU Eastern, a huge burden to any organization. This debt is due to various outsourcing of the dining facility to private companies. Once Bishop took over, its dining facility operations started to turn a profit, a small profit, but a profit none the less.
Under the previous manager, Becky Archibald, dining services made a $38,000 profit. For the first time in years, the Golden Grille made money.
Bishop's goal is to cut waste and costs everywhere he could, because if the Grille continued on the path it was headed, it would be shut down.
Bishop had some big changes to make. He wanted to do his best to cut costs, but not sacrifice the quality of food and not raise prices to the students.
It was a tough job, but Bishop found places to cut costs and make the Grille run properly. He started by looking at the employee schedules; there was a lot of overlaps. He rescheduled his employees so that there was no cross overs on shifts; when one shifted ended, another began.
Bishop also tries to keep the Grille or the café open as often as possible. When the café is closed the Grille is open, when the Grille is closed, the café is open. The only times that he has not been able to facilitate this is when employees are sick and he just could operate, but this is rare.
The café is all you can eat so Bishop found a way to cut cost by offering a quarter-pound hamburger instead of the half-pound hamburger offered at the grille. Because you could get as many burgers as you wanted at the café, but you could only get one burger at the grille, it saved money and allowed people to get essentially the same amount of food as before, Bishop said.
He made the utensils disposable saving over $500 a month. It has been little changes that have added up to big savings.
Bishop has even saved the students $100 a year on the most popular food plan that provides 10 meals a month which used to be $1,099 a year, but is now $999 a year. Students with ID cards pay $6 for all-you-can-eat meals Monday through Sunday.
Bishop's goal is to make $80,000 in profit this year, which would make the debt he inherited disappear in about six years. The way Bishop is cutting costs, but maintaining quality shows he is on his way to succeeding in that goal.
Bishop advises the students to utilize the suggestions box for any and all comments and concerns. If he gets enough comments about an issue, he will do all he can to change it. This is your café after all and you should be happy with it.