Harris overcomes heart problems to do what he loves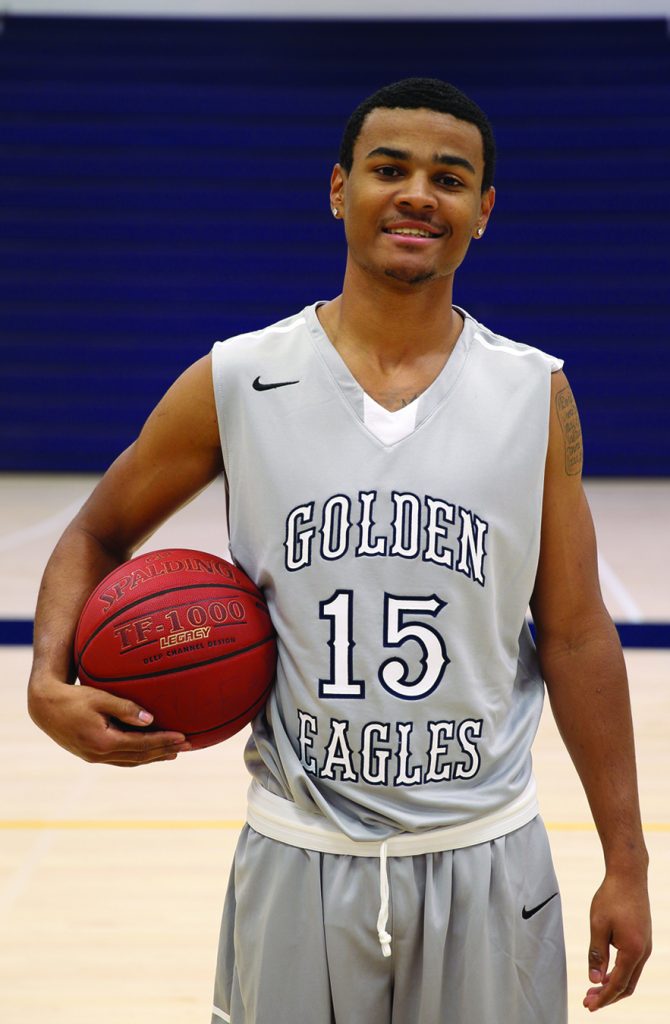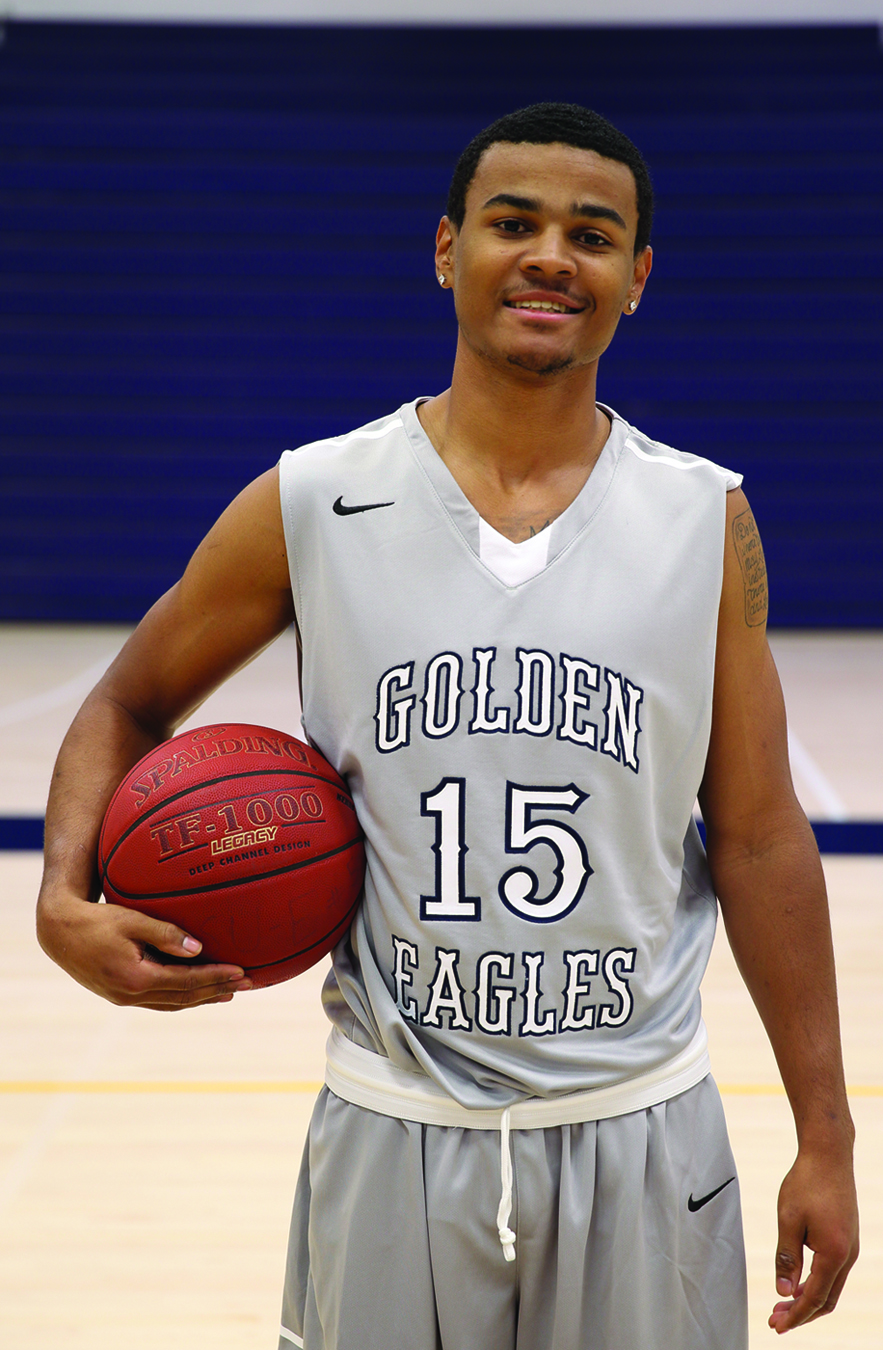 This archived article was written by: Marcelo Ruediger
Bryan Harris is a 21 year old basketball player who transferred from the University of Maryland last year to join the Utah State Eastern team. The guard who comes from a Division 1 school is six foot, two inches, 185 pounds and is really good at driving to the basket. Harris was out for five games because of a groin injury. He said, "I cannot wait to get back on the court with my teammates. They are like my family." Harris was back to the courts against Salt Lake City Community College on Feb. 7.
Born in Oxon Hill, Md., Harris started playing basketball at four. His father, a big lover of basketball and a former high school player, was the reason he also grew the love for the sport.
Harris attended high school in Maryland where he played basketball for four years until the head coach from Massanutten Academy recruited him. After a good season averaging 24.5 points per game, he took a scholarship from Wofford College. Due to a heart surgery, he had to medical redshirt the one year he spent at Wofford. The following year Harris transferred to University of Maryland as a freshman where he spent one year before coming to Price.
When Harris was 13, he found out he had Rheumatic Heart Disease, a disease that can accelerate his heart beat and create problems such as lack of air and bad body blood circulation among other problems. "When I found out about it, I was confused because I was young and not aware of was really going on, but when I saw my parent's reaction, I knew that was something bad." He had to take strong medications for the following four years and for a year had to stay away from the basketball courts, gym or any type of physical activities. For two months, he could not even attend classes.
Harris had to follow a tough routine of medications and doctor appointments for a year until he could get back to play the sport he loves in 2007 as a freshman in high school. "It was really tough year, but I felt blessed just to be alive and getting back on the courts was like a bonus."
Rheumatic Heart Disease is so rare that Harris is in the national medical book for being one of the very few people in the entire world that had this disease.
After playing four years of high school basketball with no heart problems, Harris headed to Wofford College in 2012 – 2013 where once again he had to be strong and face a new heart disease called Supraventricular Tachycardia, or SVT. "This time I was a grown man and it was so hard for me to know that I had another heart problem and that that literally had absolutely nothing to do with the first one."
STV makes your heart beat fast for no reason other than exercise, high fever or stress. "Sometimes I would practice really hard and run so much and would be good, just tired as any normal person, but other times I would only be shooting or doing lay ups and I would be feeling like I just ran a 1,000 lines."
At 18, Harris had a heart surgery and he thought all his problems were over. "There was only a 2 percent of chance that it would reoccur and guess what? It did."
Harris' heart disease came back, which is rare, and in the same month, he had to have another surgery to finally get his heart cured. "At that point I did not know what to think. I was so out of luck and such rare bad things were happening to me all together. I honestly thought about giving up basketball after I found out that I would need another surgery." However he ended up doing the surgery and came back to the courts the following year at the University of Maryland.
Since then Harris has not had any problems with his heart. "I hope I am all set now and that my heart gives me no more problems."
After all those problems that Harris overcame, he is happy to be playing the sport he loves and is looking for another opportunity to go to a Division 1 school and do what he knows best, play basketball.