New soccer complex to be built at USU Eastern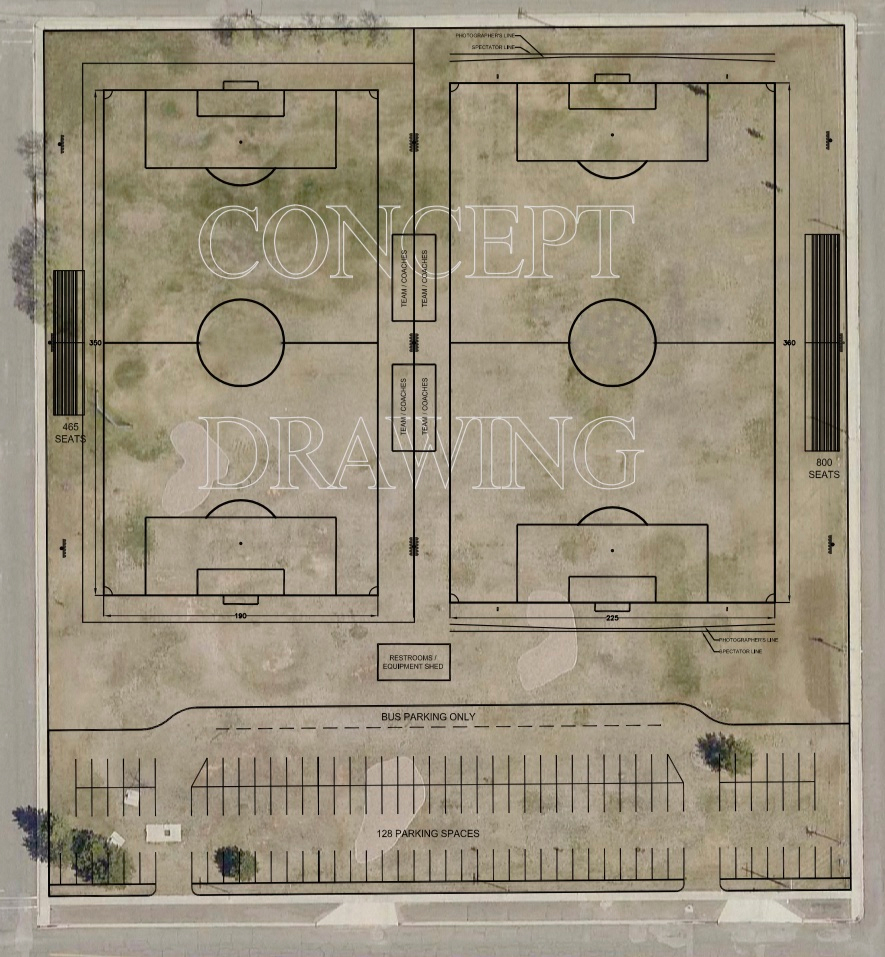 This archived article was written by: Mashaela Farris
The USU Eastern men and women soccer programs are excited for the construction of their two new soccer fields starting in March 2015.
Commenting on the current field the two teams play on, freshman Cierra Golden says, "Am I allowed to swear?" The hard packed dirt field surrounded by the track hadn't been used for years, until USU Eastern started the two soccer programs this year, so the condition of the field is not the best according to soccer standards. There are many holes and dips throughout the field making it difficult for a player to trap and control the ball. The goalies would often come off the field with scrapes all over their legs from the hard packed dirt. To help the field stay dry during the wet season the soccer coaches poured kitty litter on the wet sections of the field to keep a swamp from forming. "I almost broke my ankle a few times," says Jackie Tagg when describing her moments on the current field.
As anyone can imagine the news of two new fields is exciting to the soccer players at USU Eastern. The two new fields will be placed on the Durrant property, which is north of the current field. Not only have school officials and Carbon County decided to build two fields, but they have decided to reconstruct the current field as well. "The fields will cost about $1.4 million. I believe Carbon County and Carbon Recreation will be paying for the fields," men's and women's head soccer coach, Ammon Bennett said.
Bennett will soon meet up with a consultant and discuss the plans for the new fields, "I will have some input on the dimensions and layouts, and I'm very glad I can do that."
The college players won't be the only players who will get to enjoy the new fields; Price Youth Soccer Association and Carbon High School will also have the privilege to play on them. These will be the first soccer specific fields built in Price. Many soccer fanatics around Price are excited to see the improvement in skill from the youth players now that they have soccer associated fields to practice and play on. Bennett is planning to have youth soccer tournaments on the new fields and is excited to see new talent through inviting teams to games and tournaments. "What we currently have as a field is a definite turn off to recruitment. But the new fields helps the recruits feel like the college is serious about soccer. The idea of new fields is one hundred percent used as a recruiting tactic," said Bennett.
Many are excited and can't wait to see the impact the new fields may have on the community and on the soccer programs. The new fields may increase the play of soccer from the locals in Price and the two USU Eastern soccer teams are simply excited to have a decent field to play on.